Yesterday [Nov 12], the Minister of Health Kim Wilson participated in the official opening of the new railway bridges at Flatts in Smiths, courtesy of Friends of the Railway.
Minister Wilson said, "As we all know, in Bermuda today chronic diseases are crippling our health and damaging our economic recovery."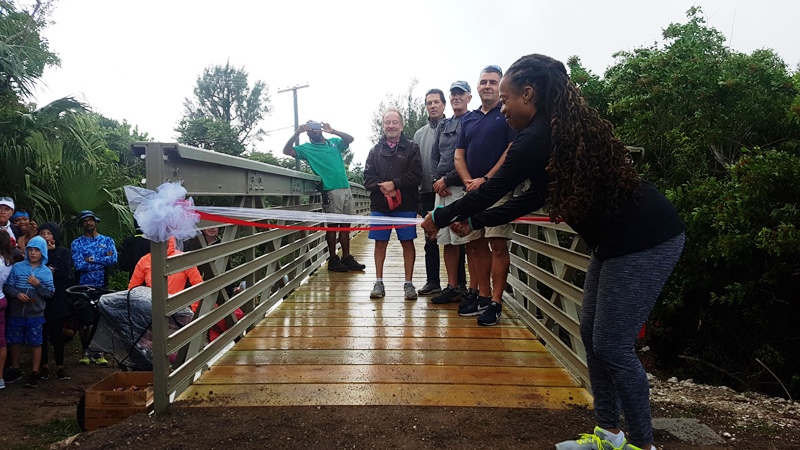 "Sedentary lifestyles contribute to this plague of obesity, with two thirds of adults overweight or obese. Open spaces such as the railway trail provide one of Bermuda's most pristine public spaces for exercise and leisure., the Minister added.
"Thousands of people use them for our popular races; and for daily exercise as runners, dog walkers, cyclists and family leisure. We are grateful to the Friends of the Railway for their long-standing dedication to extend the railway trail connections.
"These new bridges, like the Bailey's Bay trail bridges, are adding even more life to this beautiful Bermuda asset. It is a wonderful development. The idea that we will soon be able to walk or cycle from Coney Island to Palmetto Road [almost] uninterrupted is a truly exciting prospect!
"Thank you, Friends of the Railway, for this wonderful gift to Bermuda."
Read More About