The Ministry of Transport and Regulatory Affairs said they are "encouraged by the tremendous effort from industry partners yesterday, 31 October, and today, 1 November, as Bermuda welcomed the largest number of cruise ship passengers in tourism history."
"Yesterday, six cruise ships and upwards of 9,300 visitors docked in the City of Hamilton, Dockyard and St. George's, with one at anchor as well. Today, three cruise ships and 8,048 visitors remained," the Ministry said.
Minister Roban commented, "I would like to commend the enormous effort set forth by Departments of Public Transportation and Marine and Ports Services, the taxi and minibus industry, and hotel transportation partners. It is no small feat coordinating lift for such a large number of people and yesterday and today, that was achieved."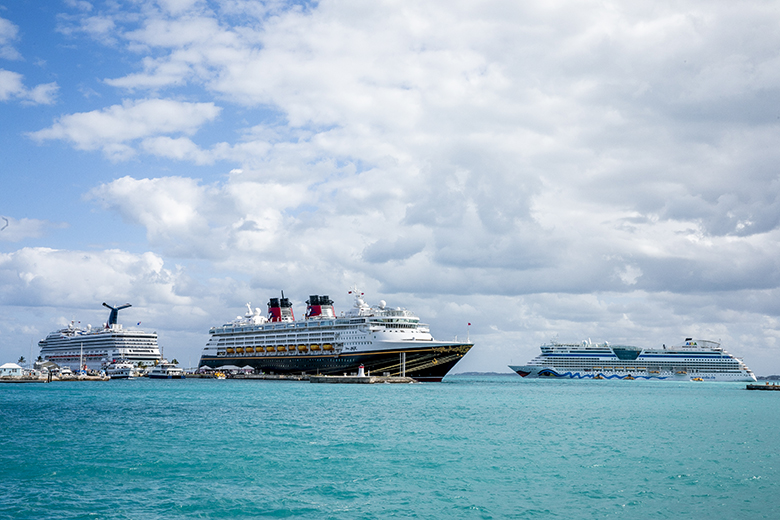 The Ministry previously noted that yesterday the island would host an "unprecedented short-term influx of visitors" who the Ministry and partners have been planning for since March of this year.
The Ministry said, "Industry partners rallied to ensure that all visitors had the best possible transportation experience in Bermuda. This coordination of efforts includes:
All Public Service Vehicles [such as taxis and mini-buses] were in service to meet the transport demands
Select community service vehicles and licensed hotel properties were granted permission to operate their shuttles
An increase in public ferry lift was added, including a supplemental ferry route to St. George and Hamilton from Dockyard
A supervisor from The Department of Public Transportation was stationed in Dockyard to assist with coordination of bus services based on field reports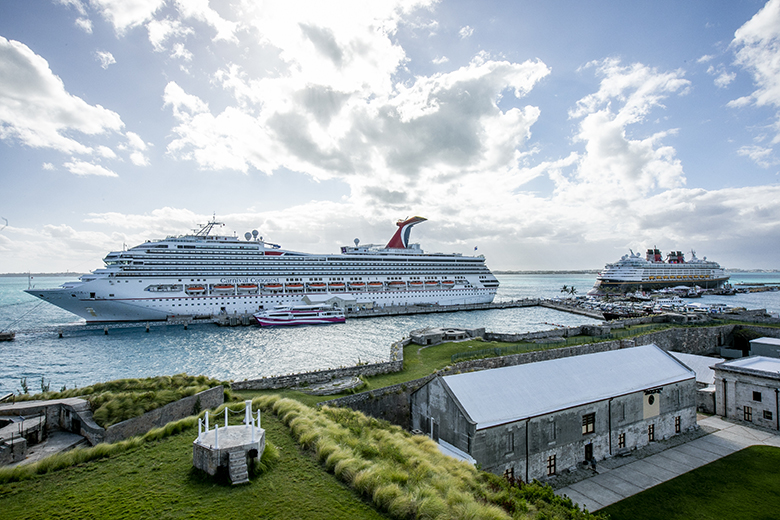 "The correspondent effort of transportation services continued today, 1 November, and will last through 2 November when the last of the six cruise ships depart. 8,048 visitors and three cruise ships will depart Bermuda 1 November, and one cruise ship will remain until tomorrow, 2 November.
"The Ministry of Transport and partners have prepared to coordinate lift for these remaining visitors as well."
Minister Roban concluded, "I would also like to recognize the work done by all of our tourism industry partners and WEDCO. They were instrumental in coordinating entertainment and activities around the island for our guests."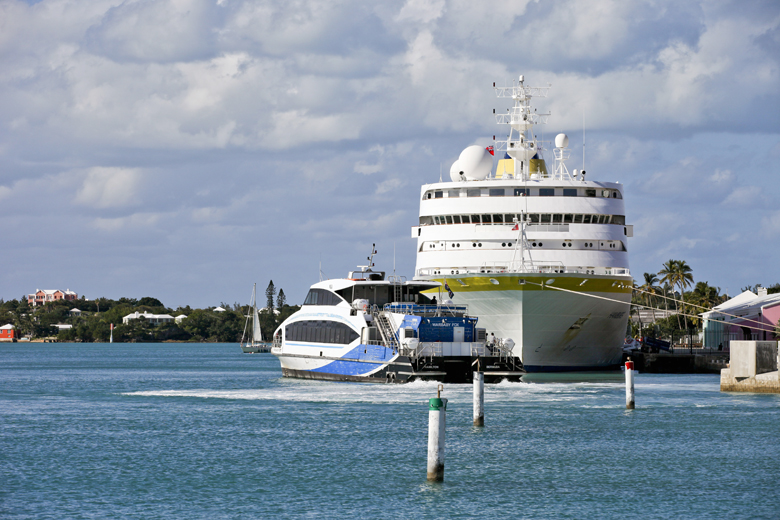 Read More About