Guardians of the Reef hosted the 3rd annual Bermuda Fall Lionfish Derby recently, with the culling competition also marking the island's second 'Reef Sanctioned Derby' where all participants must be part of a 2-4 person team lead by a Team Captain, with a total 103 lionfish caught during the event.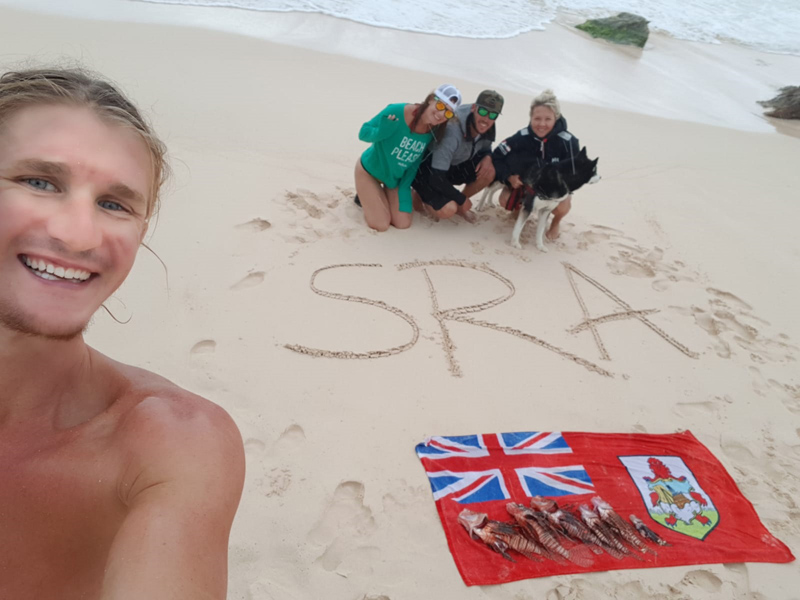 Each Team Captain attended one of two meeting in advance of the competition at the Bermuda Underwater Exploration Institute and teams had four days and three nights to explore the reef and remove as many of the invasive species as possible. Some teams were able to dive once, while other teams hunted many times, covering long distances and even diving at night.
This year six teams took part, with 23 participants, including both freedivers and divers on scuba. The weather was not the best over the Remembrance Day Holiday weekend, but at times conditions were favorable for diving where lionfish are found most often this time of year.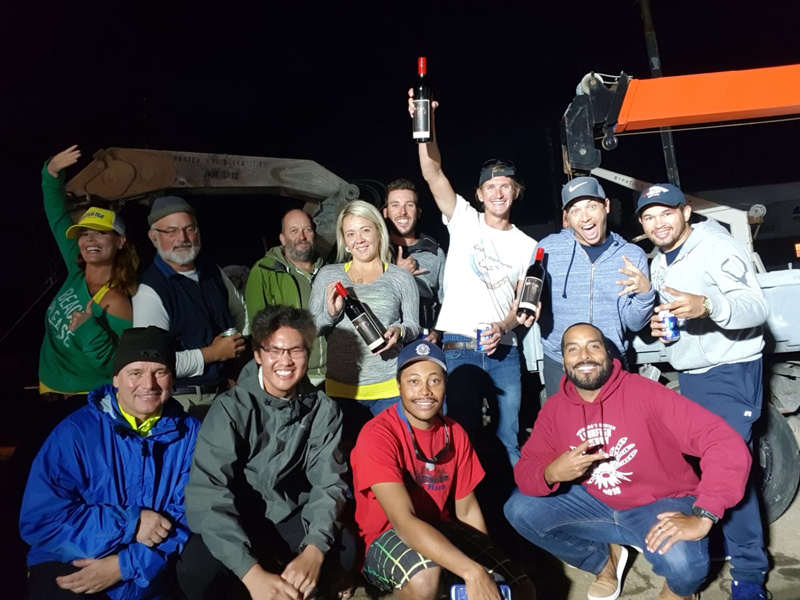 The weigh in was held at Atlantic Mooring Maintenance Ltd. on Monday afternoon where counts were confirmed, paperwork handed in, science done and prizes awarded. In total 103 lionfish were caught.
"Overall, 103 lionfish in four days might not seem like a lot when you consider that thousands are caught in a typical Florida derby, but for Bermuda this a huge number for a similar event," said Dr. Corey Eddy, Guardians of the Reef's Chief Scientist.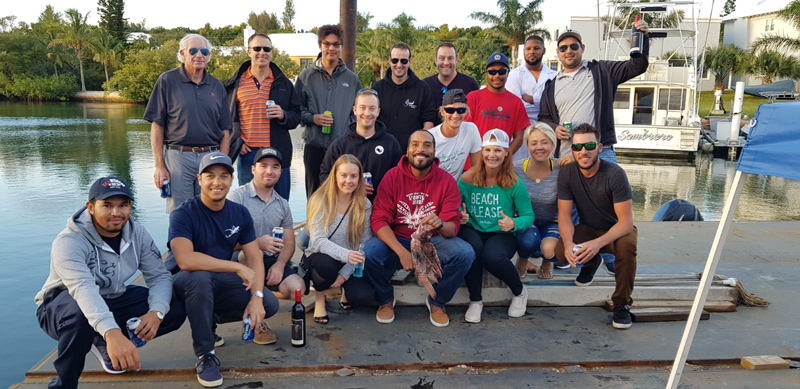 "It's seems that Bermuda hasn't experienced the explosive population growth common to invasive species, but instead is stuck in an extended lag period characterized by relatively slow growth; I worry that big bang moment is still coming though."
"We typically see way more lionfish in shallow waters beginning in the fall and lasting through much of spring."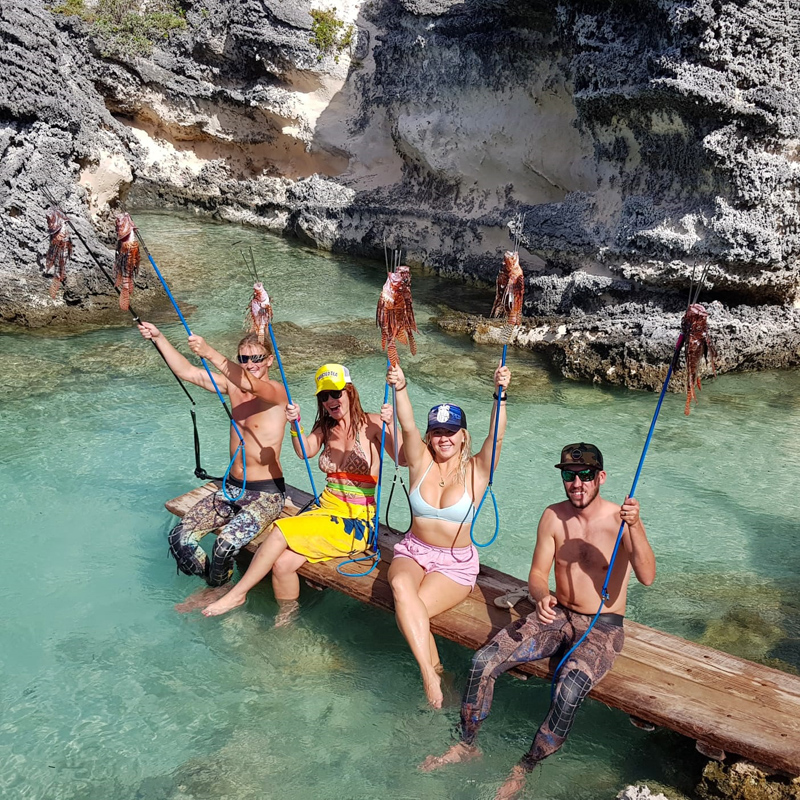 "Fortunately, we've got a dedicated core group of lionfish hunters, both free-divers and scuba divers, who are very active through these months and will make a big dent in the population."
Weldon Wade, Guardians of the Reef Managing Director, added, "This was an exciting event that brings out Bermuda's best and most passionate lionfish cullers. Despite the weather, which was not ideal throughout the Holiday weekend, teams still managed to get out and all together remove over one hundred lionfish."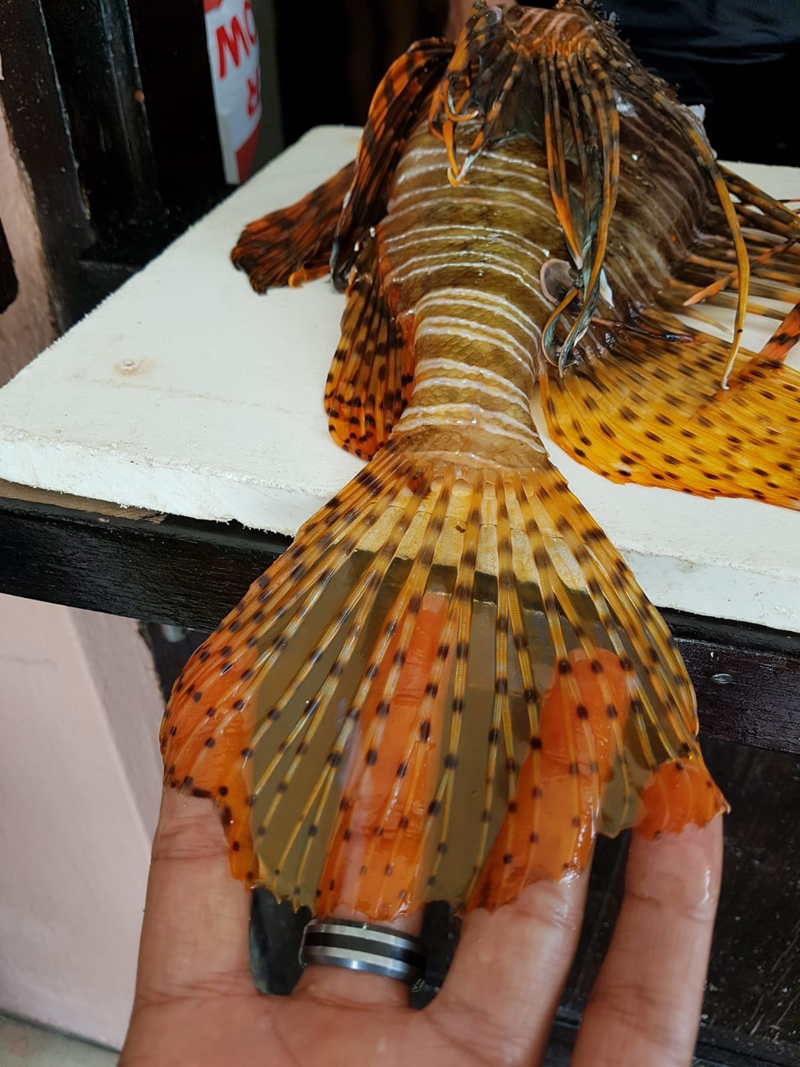 "This event would not have been made possible without every diver that participated, the sponsors and supporters. Thank you! Special mention and thanks to the Bermuda Lionfish Taskforce, Atlantic Mooring Maintenance Ltd., the Bermuda Underwater Exploration Institute, Conyers Imports, Blue Shark Consulting Ltd. and Mr. Jirani Welch from Fisheries for doing the official measurements."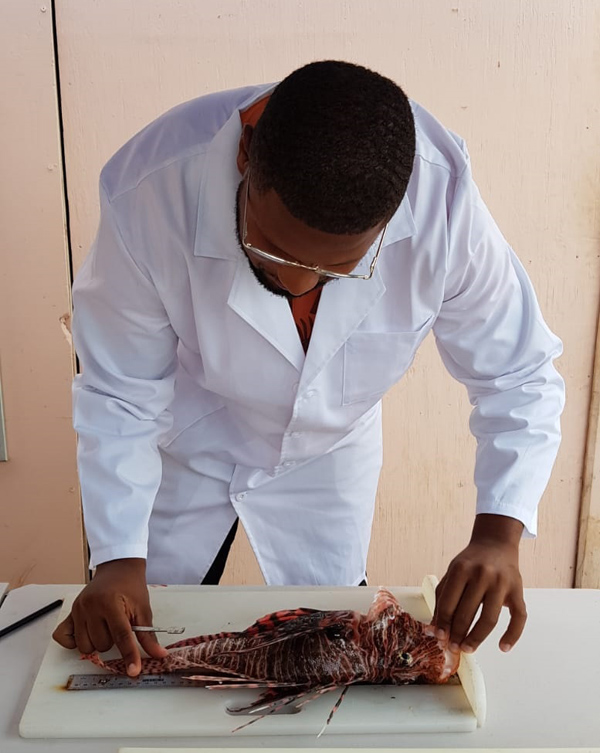 The event results follow below:
BSAC [3] – Andrew de Melo [cpt], Carl Cuo, Robert Bernard, Eric Krueger
Lionfish Mafia [38] – William Gillett [cpt], Andrew Conyers, Tre Correia, Brian Steinhoff
LIT Divers Team One [31] – Kweshon Woods-Hollis [cpt], JD Symonds, Rafal von Bur, Mark Wynn
LIT Divers Team Two – Greg Veinotte, Sara Veinotte, Josh Dircks
Sexy Reef Ambassadors [31] – Vanessa Conway [cpt], Natalie Dylri, Lee Conway, Tim Price
The A-Team – Denie Owen [cpt], Apanario Guzzi, John Reyes, Jeffrey Bio
Most Lionfish 1st Place – Lionfish Mafia with 38
Smallest Lionfish 1st Place – LIT Divers Team One at 10cm
Largest Lionfish 1st Place – Lionfish Mafia at 33.7cm
Best Group Photo – Sexy Reef Ambassadors
For more information on this and future events visit www.guardiansofthereef.org

Read More About
Category: All, Environment, News