Guardians of the Reef recently hosted the Bermuda Lionfish Grand Prix, a first in a new series of lionfish culling tournaments to the island where all registration, logging and participation is done online through an innovative angler portal and smartphone app.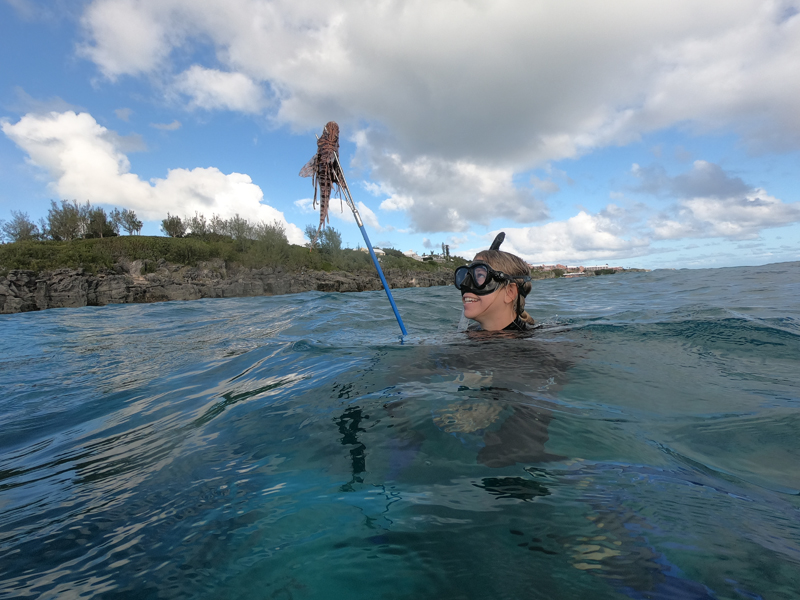 Fifteen teams took part in November, with 29 anglers, including both freedivers and divers on SCUBA for this 30-day event. There was no weigh in and wrap party unfortunately, which was a miss compared to events held in the past. In total 472 lionfish were caught.
"While this was not my first time hosting a lionfish culling event, I was nervous and excited to bring forward something new, innovative and timely considering current circumstances with respect to social distancing and safety," said Weldon Wade, Guardians of the Reef founder and co-founder of the Lionfish Grand Prix event series.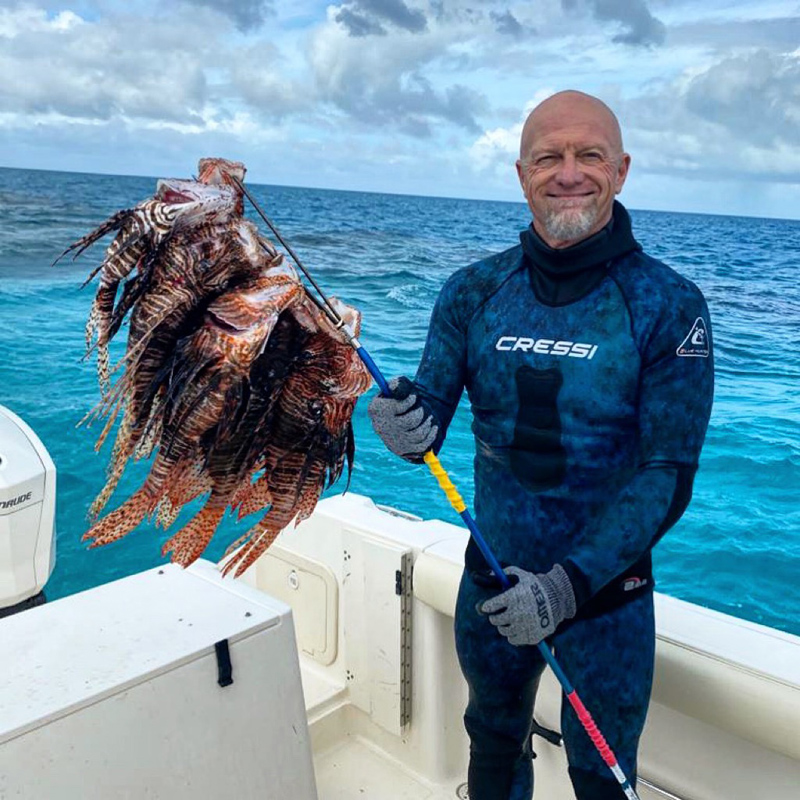 The cornerstone of this new Lionfish Grand Prix series is the iAngler Tournament platform and smartphone app. Once registered, you are easily able to log in and take a photo of your catch. The app captures EXIF and GPS data and you log the quantity, leave comments and submit the catch for Event Directors to approve. Approved logs and the leaderboard are viewable anytime.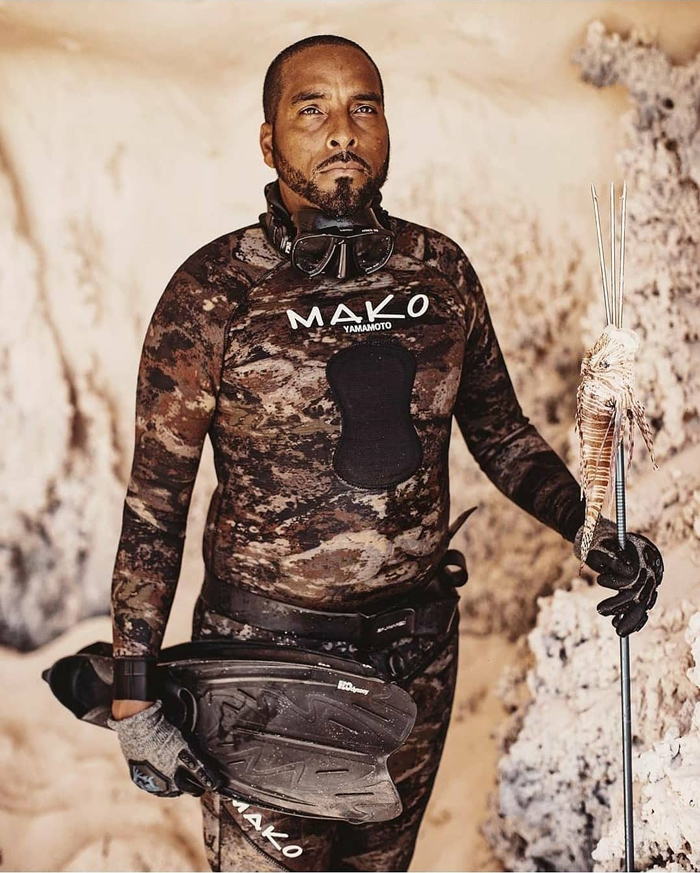 Events held this time of year brings out Bermuda's best and most passionate lionfish cullers," Mr Wade explained.
"This event would not have been made possible without every angler that participated, especially those who helped iron out kinks in the platform early on and of course supporting partners and sponsors. We were fortunate to be able to offer free registration to all participants and anglers were allowed to keep their catch."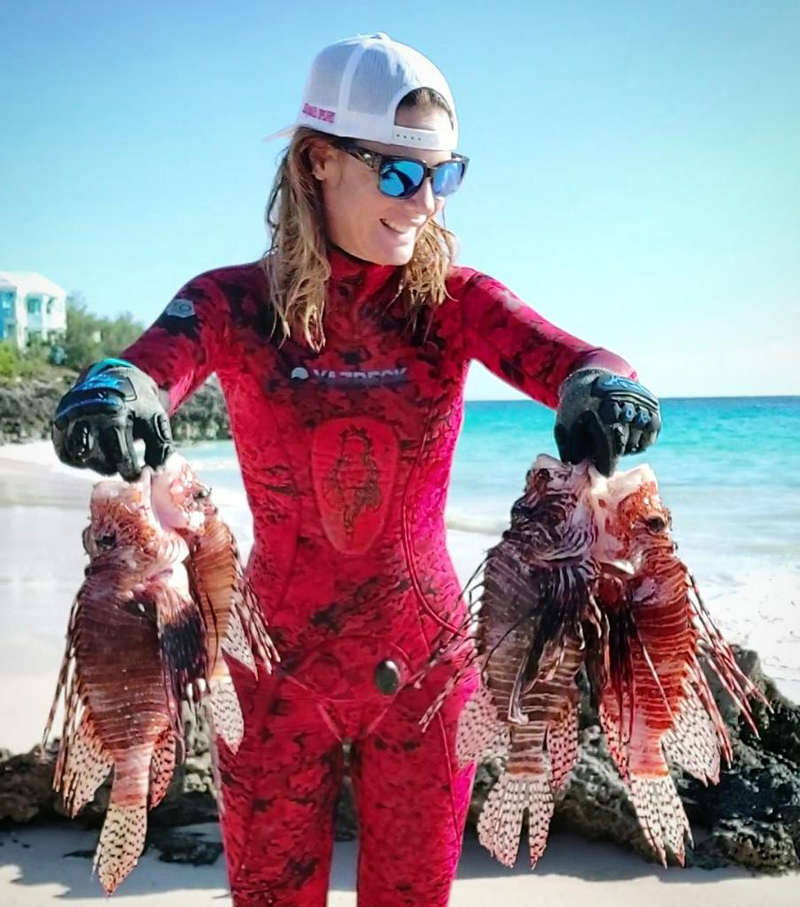 "Special mention and thanks to Dive Bermuda, Blue Water Divers, Ubervida, AMML Ltd., Conyers Imports, Blue Shark Media Group, Satronics Enterprises Ltd., Honda Marine, Bermuda Watersports, Pathwater and BGA."
Hot on the heels of the November 2020 Bermuda Lionfish Grand Prix, Weldon Wade partnered with Lee-Ann Rando of Lady G'Diver in Port Antonio, Jamaica to host the first December 2020 Jamaica Lionfish Grand Prix which wrapped up December 31st which saw 11 teams take to the reef and remove 199 lionfish.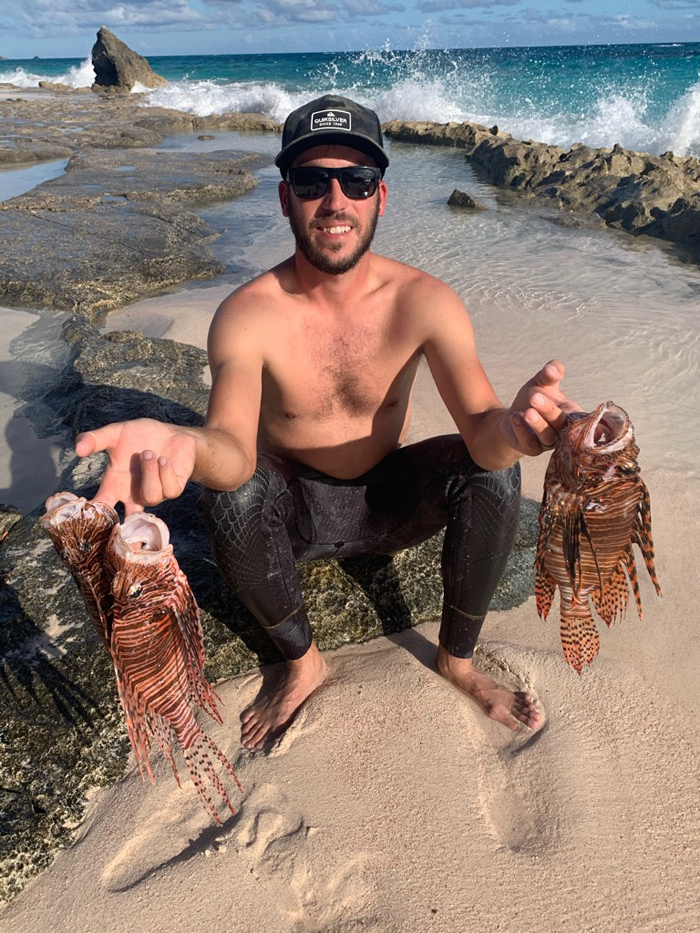 Future events in Bermuda and other countries in the invaded range are in the works right now with checks in place to ensure results and wrap-up occurs within a week of close.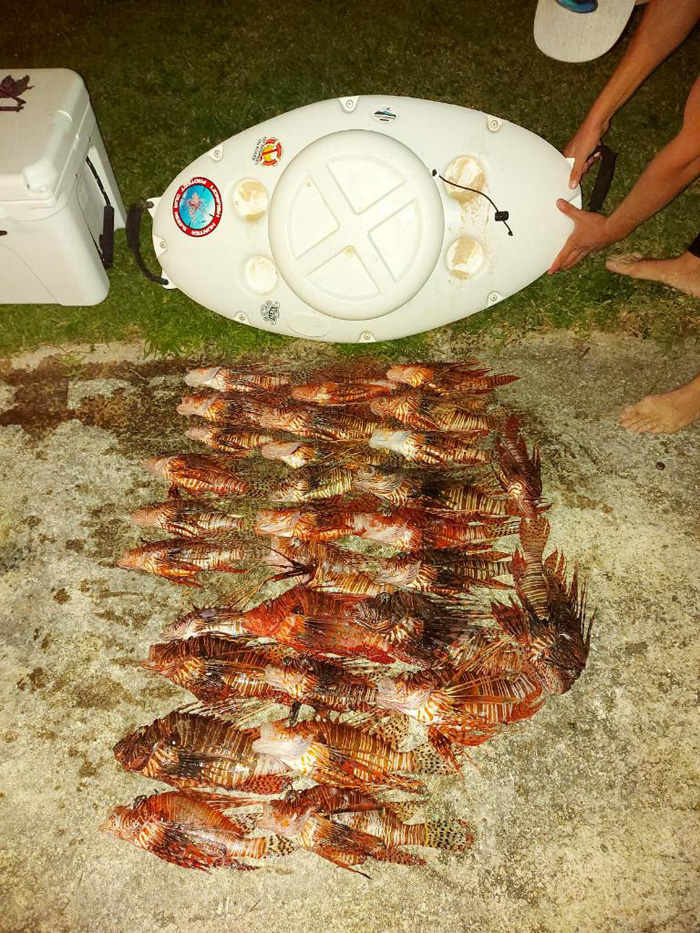 November 2020 Bermuda Lionfish Grand Prix
Most Lionfish – Team
1srt Grim Reefers [291] Chris Cabral, Mark Outerbridge, James Adderley
2nd Sexy Reef Ambassadors [88] Natalie Price, Tim Price, Lee Conway, Kyle Smith
3rd Un-Stung [35] Robyn Vincent, Brendon Le Febour, Alex Quinn-Sirera, Arran Mcleod
Most Lionfish – Individual
1st – Chris Cabral [147]
2nd – James Adderley [73]
3rd – Mark Outerbridge [71]
Largest Lionfish
Smallest Lionfish
Best Team Photo
Best Individual Photo
For more information on this and future events visit www.lionfishgrandprix.com or @lionfishgrandprix across social.

Read More About
Category: All, Environment, News