Somersfield Academy has marked a ground breaking for the new Centre for International Education, a purpose built facility to provide the school with the IB Diploma Programme.
The event, was held on Tuesday [Oct 30] at the Devonshire school, and was attended by the board members, senior leadership team, capital campaign committee members, PTA members, D&J contractors and Cooper Gardner architects, donors and students.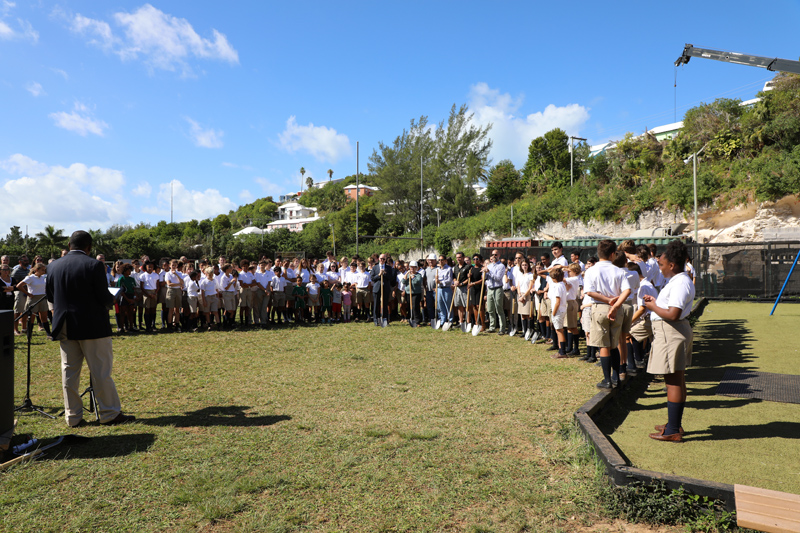 Carlos Symonds, Head of school, said, "Nothing is more powerful than an idea whose time has come. The completion of the pre-university educational journey through the introduction of the I.B. Diploma continues the idea of Somersfield Academy that was envisioned 27 years ago – a non-traditional place of learning for a diverse group of students of all backgrounds.
"The founders of our school dreamed of a highly personalized, organic approach to learning with enriched and varied experiences that would engage all students, stimulate their love of learning and enable them to face whatever challenges a dawning 21st century presented. This idea and promise of Somersfield Academy continues, as we break new ground and continue our journey towards a bright future."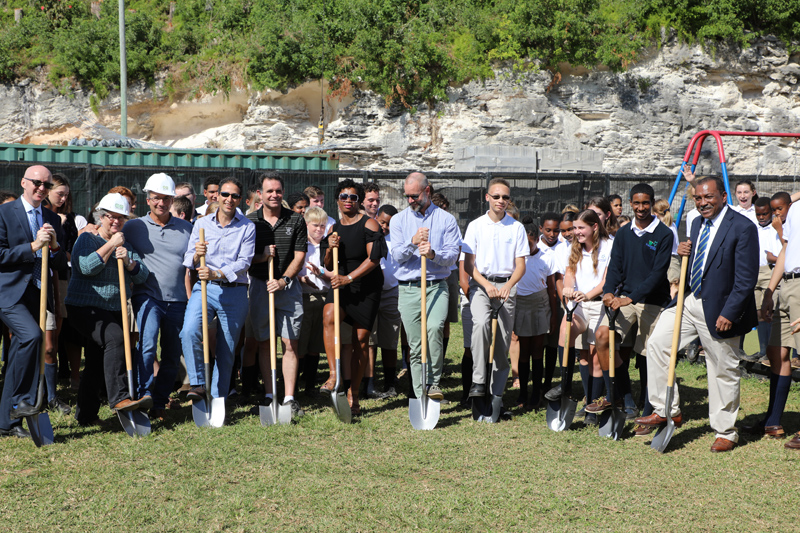 Colm Homan, Board Chair, said, "We are delighted to be able to take this step forward in the school's future. Being able to allow our students to finish their secondary education here at Somersfield has been an objective of the Board for a long time.
"The support and commitment of our donors and our faculty has been instrumental in providing us with the confidence that now is the right time to take this step. We eagerly await opening the doors for this new building which will act as the home for our offering of the Diploma Programme as well as improving the overall facilities within the school."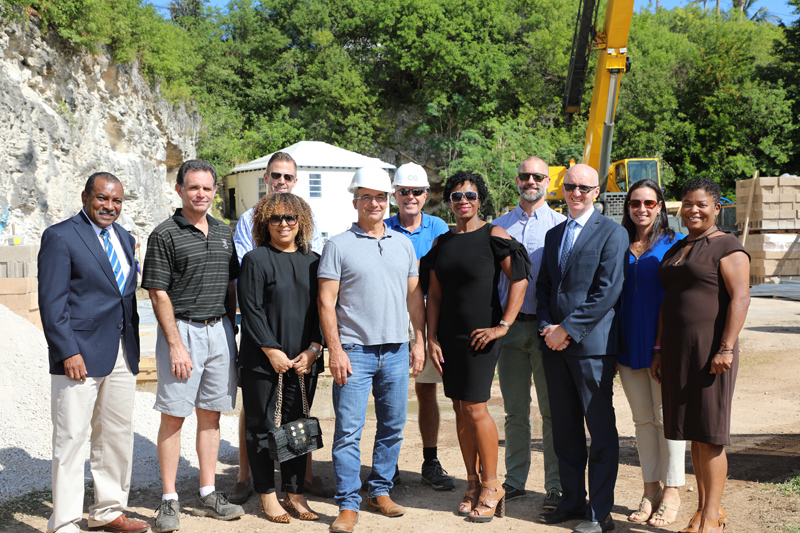 "The state of the art facility was designed by architects at Cooper Gardner and will house the academically-rigorous Diploma Programme [DP]. The site is currently under construction and in the capable hands of D&J contractors.
"With the addition of the DP, Somersfield Academy will become Bermuda's first school to offer multiple IB programmes and take its place as the island's leader in inquiry-based, international education for students aged 3-19."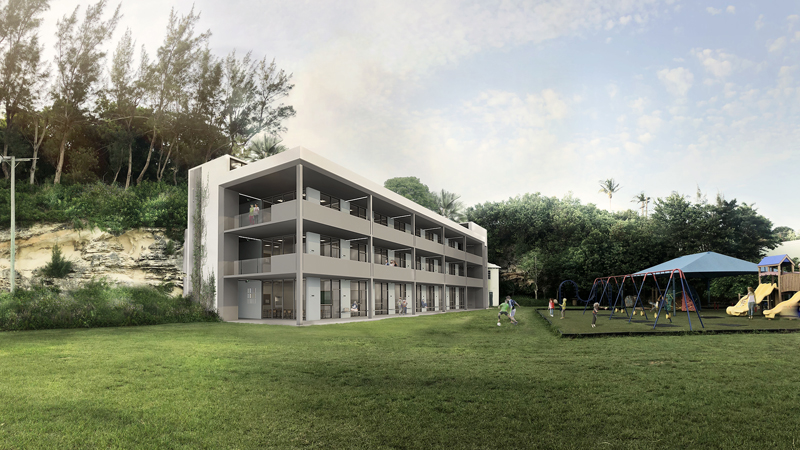 Kate Ross, Head of the IB Diploma Programme, said, "This is an exciting moment in Somersfield Academy's history and I am delighted to be part of it. The new building will provide the students with a dynamic learning centre in which to conclude their high school education through the world-renowned IB Diploma Programme."
For more information on the IB Middle Years and Diploma Programme at Somersfield Academy, contact Admissions Director Alison Kempe on 441-236-9797 or admissions@somersfield.bm.

Read More About