Three participants will be selected from the upcoming Carnival Costume Design Workshops being presented by NOVA Mas International and will be given the opportunity to compete in the intensive Carnival Costume Design Challenge.
A spokesperson said, "Under the instruction of Daryl 'Designing Daryl' Cox [tradition bearer] candidates will undergo an intense two and half months of guided facilitation as they complete a costume prototype. One winner will be selected. The winning design could be showcased on the road for BHW 2019!
"The program will commence at the conclusion of the workshops in November 2018 and will finish in January 2019 in conjunction with the Bermuda Heroes Weekend band launch. The tradition bearer would work with each of the candidates from start to finish.
"Interested persons must participate in the Carnival Costume Design Basics workshop being presented by NOVA Mas International on Sunday November 18th, 2018. To register for the workshop please visit: www.bdatix.bm
"This initiative is being supported by The Department of Community & Cultural Affairs 'Bermuda Cultural Apprenticeship Program'. For further information please email: info@novamasintl.com."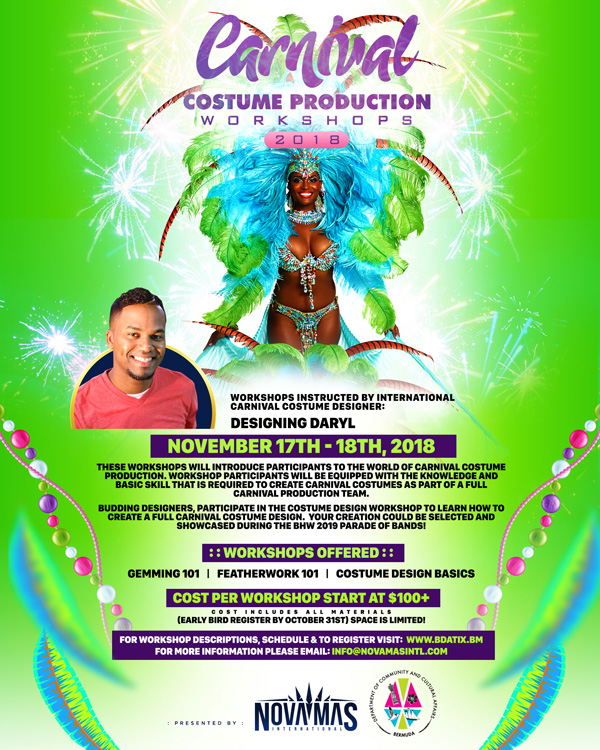 Read More About
Category: All, Entertainment, Style & Beauty