[Written by Don Burgess]
"There was no pathological evidence that anyone else was involved in this young man's death."
This was from Christopher Milroy, a pathologist who was brought in to examine the body of St Joseph's rugby player Mark Dombroski.
He added in his written testimony that his death was caused from falling down a 35-foot cliff and fracturing his skull. Other injuries included a fractured left wrist and left femur and contusion damage to the lungs.
Yesterday was the final day of the inquest into Mr Dombroski's death. He was a freshman student at St Joseph's University and was in Bermuda to take part in a rugby tournament.
He went missing in the early hours of the morning on Sunday, March 18, 2018, after an evening with teammates at Docksiders and the Dog House. His lifeless body was later found at the bottom of a 33 to 35-foot drop at Fort Prospect on the afternoon of Monday, March 19th.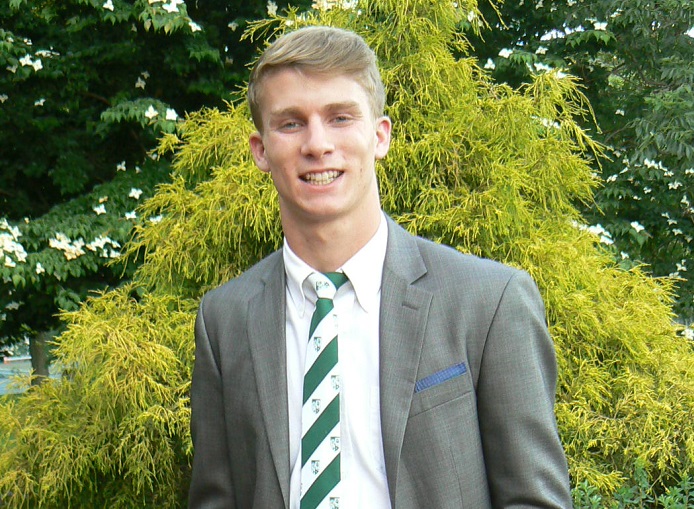 Police Sergeant Travis Powell presented evidence and testimony from five witnesses, including police forensic and data experts.
Acting Inspector Alexander Rollin led the search team, which included members of Mr Dombroski's family, that found his body.
On the stand, Mr Rollin said he was trailing behind the group when they went around a bend in the moat when he heard screams of "Mark! Mark! Mark!" Sprinting to the scene, he found the body of the college student surrounded by the other members of his search party.
He found Mr Dombroski's body four to five metres from the wall.
"The scene became very frantic with emotion at this point. I was trying to keep family away but also lean down and check for signs of life," he said.
Steven Palmer from the Forensics Support Unit gave the first evidence. He fingerprinted the six to seven-foot fence in front of the moat wall.
He said there was no fingerprint or DNA evidence that Mr Dombroski had climbed over it, but added there was bad weather between the time the rugby player went missing and the time his body was found almost 40 hours later, so environmental factors may have been in play.
Mr Palmer did say there were a number of ways Mr Dombroski could have reached that point in the moat wall, but in his opinion, it was most likely the college student had climbed over the fence to reach the moat wall.
Loryn Bell, an intelligence analyst with the Bermuda Police Service, examined the data of Mr Dombroski's iPhone. She said the last phone call he made was at 1:15am Atlantic Time on March 18, but the call did not last even one second.
Testimony was also read in from Dr Steven Sherwin, the attending physician who pronounced Mr Dombroski dead.
A decision on the inquest will be announced at a later date.
Read More About