No one was injured in a two car collision on Friday night [Dec 7] that involved two cars and resulted in one of the cars going on to hit a wall and going over an embankment, according to police.
A police spokesperson said, "Around 7:20pm Friday, December 7th police and fellow first responders were dispatched to a reported two car collision on Somerset Road in Sandys parish.
"It now appears that a car driven in the eastbound lane of Somerset Road [Scaur Hill area] collided with another car being driven out of Lantana Road.
"The eastbound car then struck a wall and went over an embankment.
"Both vehicles and the wall were damaged. However, there were no reported injuries.
"Traffic diversions were in effect for approximately an hour and a half until the damaged cars were towed away.
"Inquiries continue and any witnesses are asked to contact the main police telephone number 295-0011."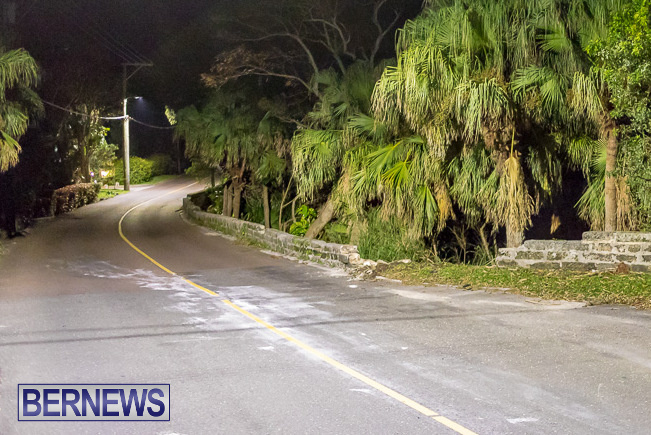 Read More About
Category: Accidents and fires, All