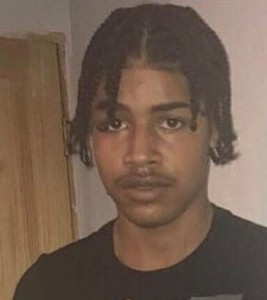 Speaking in a victim impact statement, the mother of 17-year-old Bermudian Lyrico Steede said his death was a "mother's worst nightmare" and it "shattered" her family.
Lyrico Steede died in February 2018 after being ambushed by multiple teenagers in England, with the group chasing the Bermudian teenager and fatally stabbing him.
Kasharn Campbell [19] and Christian Jameson [18] were convicted of his murder in a British court, while Remmell Miller-Campbell [18], as well as a 17-year-old boy and a 16-year-old girl who cannot be named by the British press for legal reasons were found guilty of manslaughter following an 11-week trial.
In a victim impact statement, Lyrico's mother Keishaye Steede said his death had 'shattered' her family.
"As a family, we have to now learn new ways of living without Lyrico. This takes skill and I say that honestly and sternly. This kind of pain is not straight forward and simple.
"This is a family, a mother, father, sisters, a nephew, grandparents, cousins, friends, uncles, aunts and godparents having to live with it.
"Life is difficult without my son, who was present for 17 years, who brought so much joy to my family. Who gives the right to take matters into their hands as if they are God?
"I continuously ask who gives anyone the right to take my boy from me? My son's murder was senseless and cruel.
"I have to be strong and I pray, what happened to my baby boy and hope people's eyes are opened to it. I pray that this 'knife crime' gets looked at on a larger scale as I would hate to see another mother lose her son.
"Indescribable pain is what I'll feel for the rest of my life living in this cruel world. No one can begin to imagine the nightmare that has become a reality for me and my family. I ask was it worth it? This was planned and executed and the intent was proven in the outcome, to desperately seek out and end my son's life.
"I'm exhausted with the thoughts that come with this kind of trauma. I feel unsafe and unable to trust the people around me. This has become a mother's worst nightmare. No family deserves this."
Read More About