Bermuda's Steve Wilson has been nominated for the Americas 'Athlete of the Month', and locals can cast their vote for him online.
Mr Wilson recently claimed the island's first ever international boccia title following his impressive performance in Argentina, where he went undefeated through all six games to claim the gold medal.
The story said, "The nominations for November 2018's Americas 'Athlete of the Month' poll have been announced. The public are invited to vote for their winner via the Americas Paralympic Committee homepage www.americasparalympic.org.
Mr Wilson after his gold medal winning performance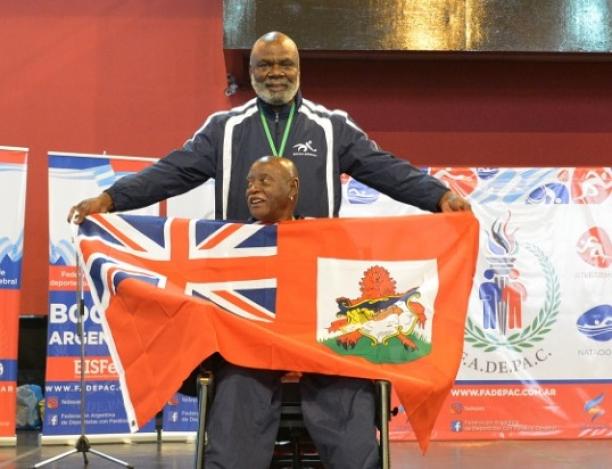 Mr Wilson has been nominated alongside Brazilian judo athlete Alana Maldonado, the Mexico women's wheelchair basketball team, wheelchair tennis players Nick Taylor and David Wagner from the USA, and badminton player Pilar Jauregui of Peru.
All the nominees: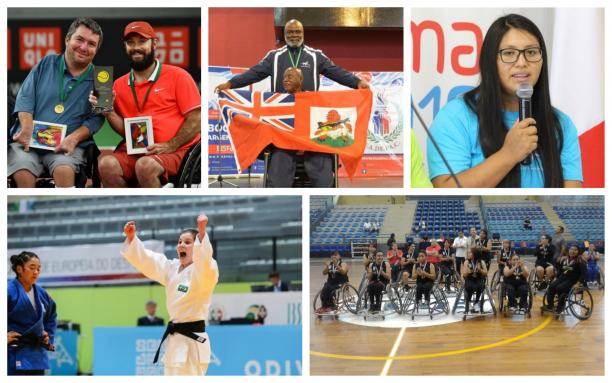 While their website says voting is open to 'Friday, November 14′, they only posted it today and promoted the nominations on social media today, so it appears the November is a typo, and they likely mean open until Friday, December 14th.
However voting is open, and as of this writing, the Bermudian boccia player is in second position with 14.7% of the vote, and you can go here to cast your online vote for Mr Wilson, with the voting section located on the right sidebar.

Read More About