Bermuda's Boccia team — Yushae Desilva-Andrade, Steve Wilson, Omar Hayward and Jamal Bean — returned home after competing in the BISFed 2017 World Boccia Open in Kansas City.
They were greeted by family and friends, as well as Minister of Cabinet with Responsibility for Government Reform Lovitta Foggo, who congratulated the team on their performance.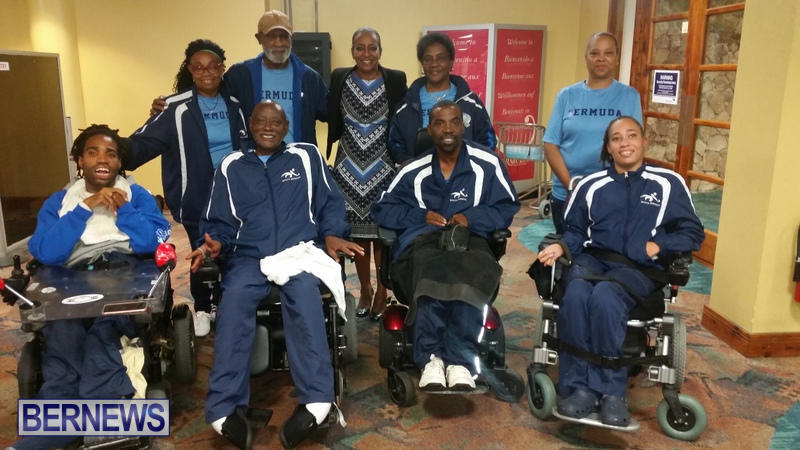 The international tournament saw over 80 athletes from 16 countries take part and during the individual stages, Omar Hayward was edged 3 – 2 by Yuko Matsumoto from Japan in their BC1 Pool B Division match.
Playing in her BC2 Pool C Division match Yushae DeSilva Andrade defeated Michele Lynch from the USA 6 – 0, before being defeated 7 – 1 to Pablo Gonzalez from Argentin
Steve Wilson went down 6 – 3 to Samuel Andrejcik from Slovakia in their BC1 Pool A Division match, and Jamal Bean went down 6 – 3 to Buzzo José María from Argentina in their BC4 Pool C Division match.
Read More About