The fourth annual Chiko's Smokey Rub Christmas Charity Event took place on Sunday, December 23, with the event feeding over 800 people while also raising $2,409.05 to assist a woman suffering with an autoimmune disease.
A spokesperson said, "Jahnikia Lightbourne suffers with Lupus SLE, Rheumatoid Arthritis, and Avascular Necrosis. She has seen many different specialists, which is very costly, as well as paying for her daily medicines."
Chef Chiko presents a cheque to Ms. Lightbourne, along with her mother and son: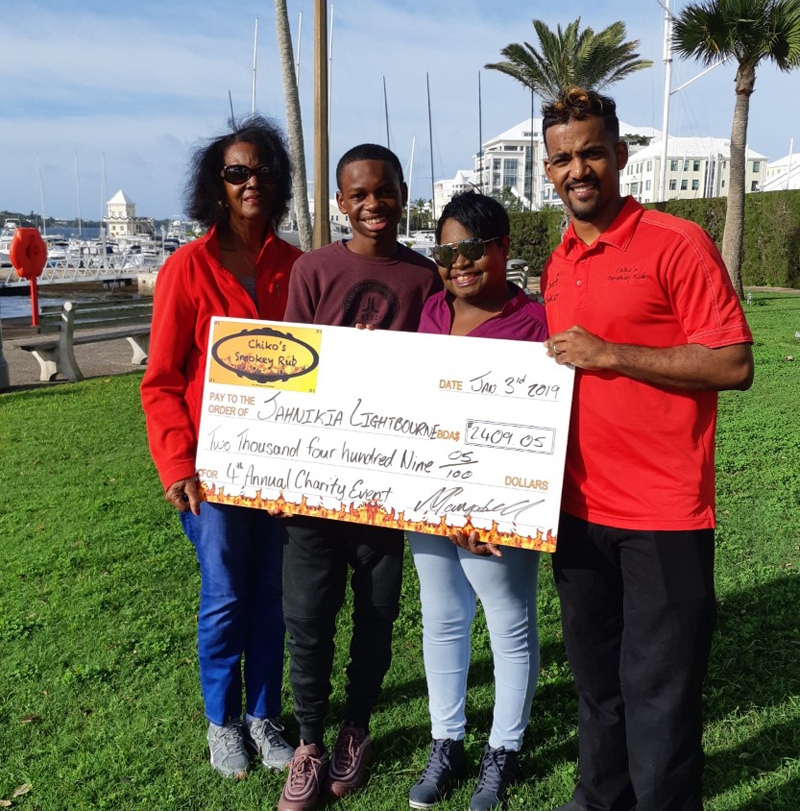 "She says that 'some days it's so hard to get out of bed as the pain in my body is very intense; every day is different.' Jahnikia has had a few surgeries and will require more in the near future.
"Chef Chiko said he was touched after coming across her story on social media and a GoFundMe page. The recipient of the funds says that she is 'very thankful for this generous donation and to Chef Chiko for choosing me as the recipient.'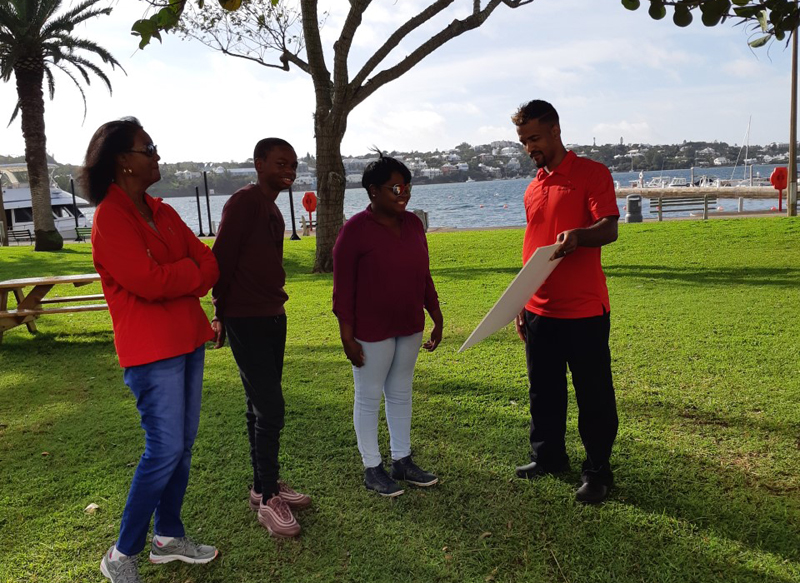 "Chef Chiko thanked all of the volunteers and also the high school student volunteers who participated to receive their community service hours.
"Chef Chiko also thanked all sponsors this year, including The Royal Bermuda Yacht Club, D.E. Mortimer & Co., The Youth Premier & Youth Parliament, Premier David Burt, Nick B, Kimberly & David Hayward, MP Michael Dunkley, Butterfield & Vallis, Bermuda Sign Printers, Crow Lane Bakery, Atlantic Cleaning & Maintenance, SAS Protection Services, Butterball, Hams Farmland, Carol Ramirez, Outstanding in the Field, D.T. Plumbing, Rellz Hott Graphics, Fairmont Southampton, Uniquely Yours, The Chef Shop, Cripps Foundation, BGA, Validus Reinsurance, Albert Steede, Portraits Afrique, Lorraine & Cynthia, Dandy Town Youth Academy, Ms. Berquist, and all other anonymous donors."

Read More About