The City of Hamilton said they will "continue to beautify areas of Hamilton with public outdoor art installations through 2019 with the introduction of a new public art initiative; Vivid."
"So far fifteen public art pieces have been installed throughout Hamilton over the last four years, all created by local artists and artisans. Four more locations in Hamilton will be identified for the 2019 installations," the City said.
"This year the City is putting a request out to the public to offer suggestions as to where they would like to see public art. The City would also like to hear from those Hamilton property owners that would like to offer their property as a possible location for an art installation.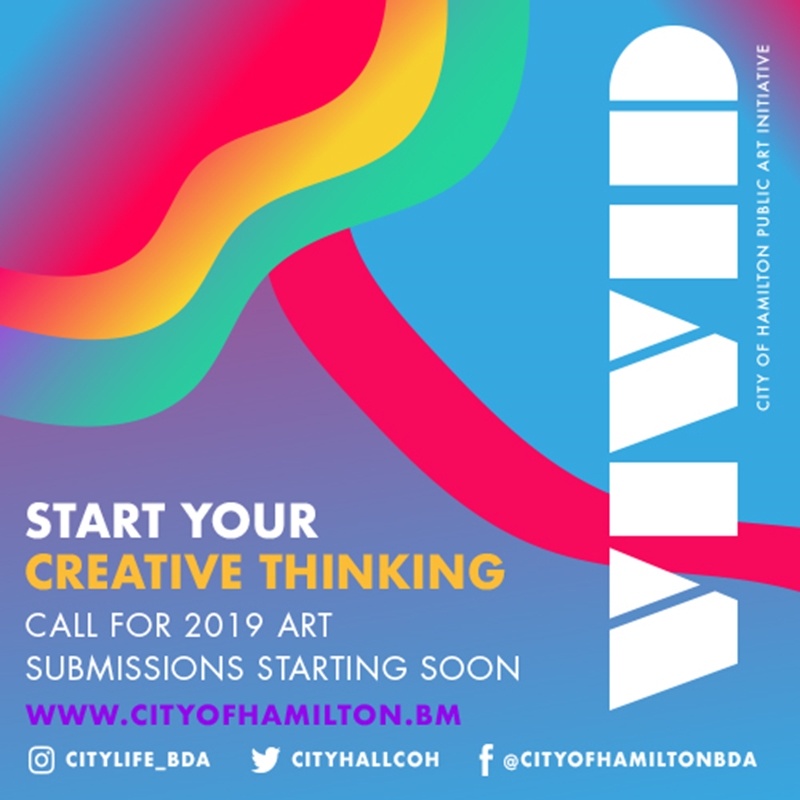 The project coordinator of the initiative, said of the 2019 installations, "The City is excited to continue installing these beautiful pieces by such talented individuals who often go unrecognized.
"Of course, we are continuing to add to some existing installation sites such as the Church Street wall by the taxi stand but as these pieces are for the public, the City found it extremely important to seek input from the public as to where they would like to see the next installation pieces.
"We also thought there might be some Hamilton property owners who have an interest in offering 'wall space' or 'lawn space' at their property as we are also planning to appeal for sculpture installations that can be enjoyed by the public.
"There's no reason why public art should not extend to private property as long as the work submitted for Vivid is approved both by the City as well as the property owner."
In the coming weeks, the City will be issuing a Request for Proposals for artists to participate in the 2019 Vivid initiative and put forth their submissions to the City for approval.
Those members of the public and Hamilton property owners who would like to recommend or offer their location for the artwork can send their suggestions to events@cityhall.bm.

Read More About
Category: All, Entertainment, News