[Written by Keri Ebright]
New Year's Night, 1978, I was sitting at the police station. I don't know how long it all took – the whole day felt frozen in time: like it all lasted forever, but at the same time, it had ended. I was there to report him. I promised I wouldn't – I told him I'd never tell, and for that reason, I am alive.
Walking to a friend's house midday, I was raped on an isolated section of the Rail Trail. He threatened to kill me. He told me if he was caught, it was my word against his. I have no concept of time for how long the assault lasted – it seemed forever. After a while he just let me go. Although I feared him, I had to tell. He was finally apprehended, tried and convicted for another crime.
A few months after my attack, I graduated from high school and went off to college. I started a new life and buried much of what happened inside me. Last year, for the first time in almost 40 years, I returned to Bermuda, to the island I called home for 7 years.
I needed to return – to face my fears. Most of all, I wanted to honour Connie Furtado, a young school girl who was raped and murdered just a few weeks after my attack. I recall the horror of that dark time and wonder, "Why her and not me? Why was she taken and I spared?"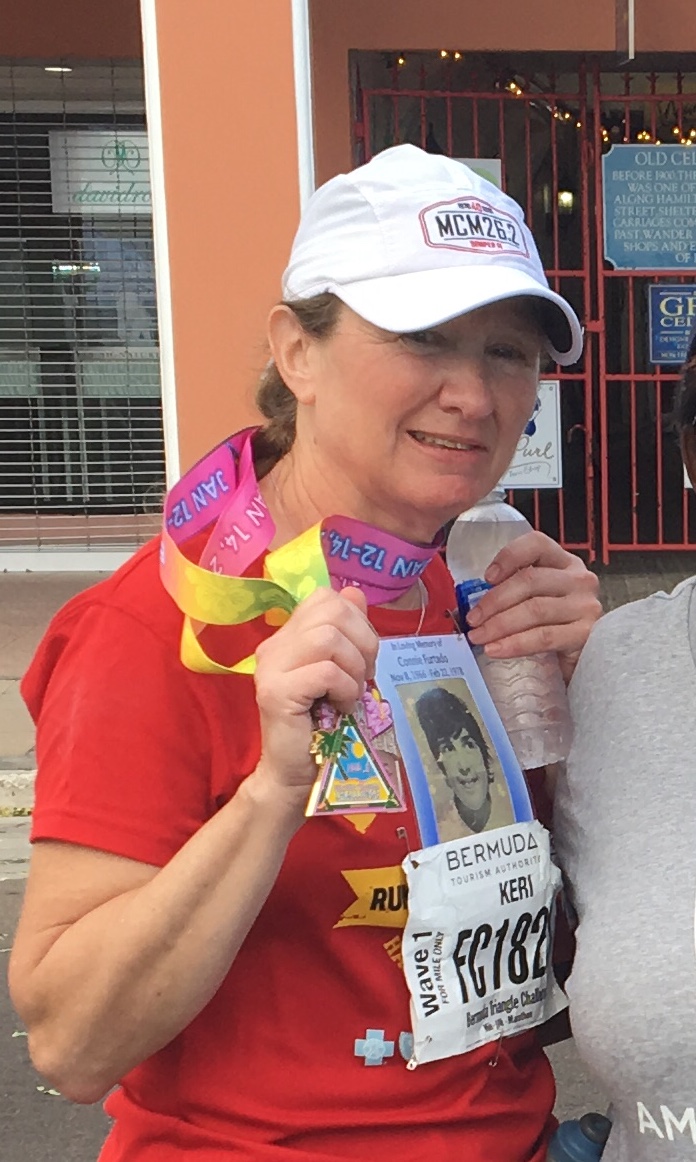 I signed up for the Bermuda Triangle Challenge and ran in Connie's memory. I carried her picture with me on the Front Street Mile, the 10k and the full marathon on Sunday.
When I finally crossed the finish line, I felt more closure and healing. I believe in my heart that I have forgiven my attacker. I now want to use my story to help others who have suffered this pain that wounds deeply both body and soul.
In a few days, I will again wear Connie's picture for the Bermuda Triangle Challenge 2019. When I complete the races, I will send my finishing medals to her family. I invite others to join me. Maybe you have been through the pain of sexual assault and rape, or someone you love has.
Maybe you knew Connie, or were one of the students at Paget Primary that lived in fear afterwards. Maybe you have been abused and feel deeply wounded.
Whatever the cause, it is important for us to come together and support each other. We can't take each other's pain but we can share the burden together. Please contact me if you'd like to meet – to walk or run any part of the race with me, or meet up at the finish. Race weekend is January 18-20. Together we can not only survive, but SOAR, and find some healing and peace.
For more information contact me at Survivors Of Abuse and Rape – SOAR [Facebook] or via Centre Against Abuse – CAA.
- Keri Ebright
Read More About