[Column written by Sheelagh Cooper]
The release of John Malcolm White who continues to be a dangerous paedophile after 12 years of an 18 year sentence could have been avoided if prison rules had been taken into account. Prison rule 32[c]2 gives the commissioner the power to charge an inmate for not participating in a designated treatment program.
Such an" "offence " provides for loss of remission which could take away the inmates "right " to release unsupervised after two thirds of his sentence. In this case the parole board did not release John White, he walked out the prison door a free man with no parole oversight after completing just 12 years.
While we are strong supporters of restorative justice, refusal to engage in rehabilitative programs pretty much waves ones right to leniency.
We know from an abundance of research that paedophiles have no hope of returning to a normal life without long and highly specialized treatment and that just like addicts they are never totally cured but require ongoing therapeutic support well after release.
In this case, White showed no remorse and no engagement in treatment while incarcerated and most certainly will not be receiving any supervision now that there are no constraints on him what so ever.
Photo of White released by the Government: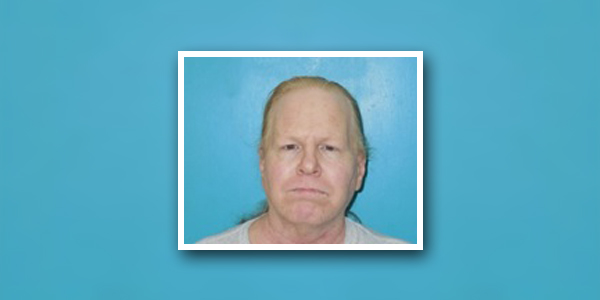 The reluctance on the part of the AG and the Minister of Justice to make available to the general public the names and locations of such released offenders amounts to protecting them at the expense of our children.
Already all of the people charged with sexual offences have their identities protected [unlike any other category of offence, murder for example].
Additionally most continue to be protected from having their names published even after conviction if their victims are related to them. Indeed the only reason that we know John White's name at all is that his victims were not related to him .
We fully understand and accept the argument that the publication of the perpetrators name after conviction could in certain circumstances lead to the identification of the victim. What we have suggested is that the question of publication be left to the victim or in the case of a child the victim's family.
There are a number of serious sexual offenders on target to be release within the year and most have not participated in sex offender treatment .
There is still time to invoke section 32[c] 2 of the prison act and deem refusal to engage in the program as a violation of prison rules there-by removing earned remission and holding them until the full sentence is served.
Additionally, legislation needs to be amended to include mandatory parole even after two thirds or even full sentence completion for serious sexual offenders.
Many of these recommendations are contained in the Coalition,s 2016 Legislative And Policy Agenda which can be viewed on the coalition web site www.coalition.bm Alternatively you can request a hard copy at The Coalition by calling 295 1150.
- Sheelagh Cooper is chair of the Coalition for the Protection of Children
Read More About