[Updated] Titan Express will be hosting an "African Bermuda Dispersion Cultural Bus Tour" on Saturday, March 2 and Saturday, March 9 from 10.00 to 1.00pm, with tours starting promptly from Hamilton Ferry Terminal.
A spokesperson said, "Journey into an untold Legacy and join in on an Island Bus tour and discover the island of Bermuda true past on the 'African Dispersion Cultural Tour'.
"Roughly 60 percent of Bermudians are of African ancestry. Many of whom are descendants of West Indian and West African Slaves bought here during the 18th century.
"This will be one of the last opportunities to experience this tour with us until next year. If you are interested please contact us at the details below."
For more information email info@titantoursbermuda.com or phone 234-1096.
Update Feb 16: The organizers said this tour is now sold out.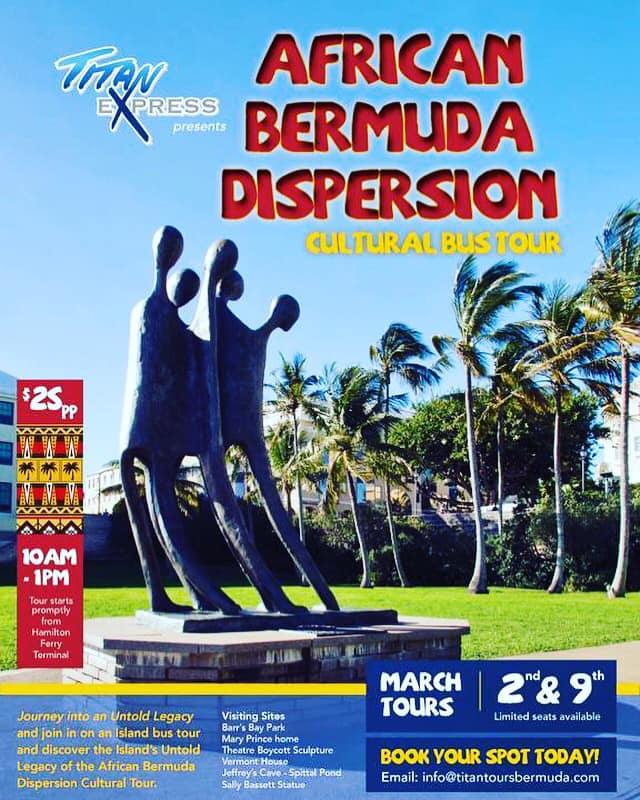 Read More About