The Department of Culture's 'Remembering the Enterprise' event has been postponed until February 25 due to inclement weather.
A Government spokesperson said, "The Department of Culture is advising that the 'Remembering the Enterprise' commemoration event, which was due to take place tomorrow [Feb 11] at Barr's Bay Park, has been postponed because of inclement weather.
"The event which is in keeping with the current public health guidelines, will now take place on February 25 at 12.30 pm.
"This event is part of the Department's Bermudian Heartbeat's Lecture Series and will commemorate the February 11, 1835 arrival of the American brig Enterprise. History tells us that the vessel was blown off course and arrived in to Hamilton Harbour with 78 enslaved people aboard. Subsequently, a legal hearing led to their emancipation.
"The 'Remembering the Enterprise' recognition event, which will now take place on February 25, will commemorate this anniversary through poetry, history and song."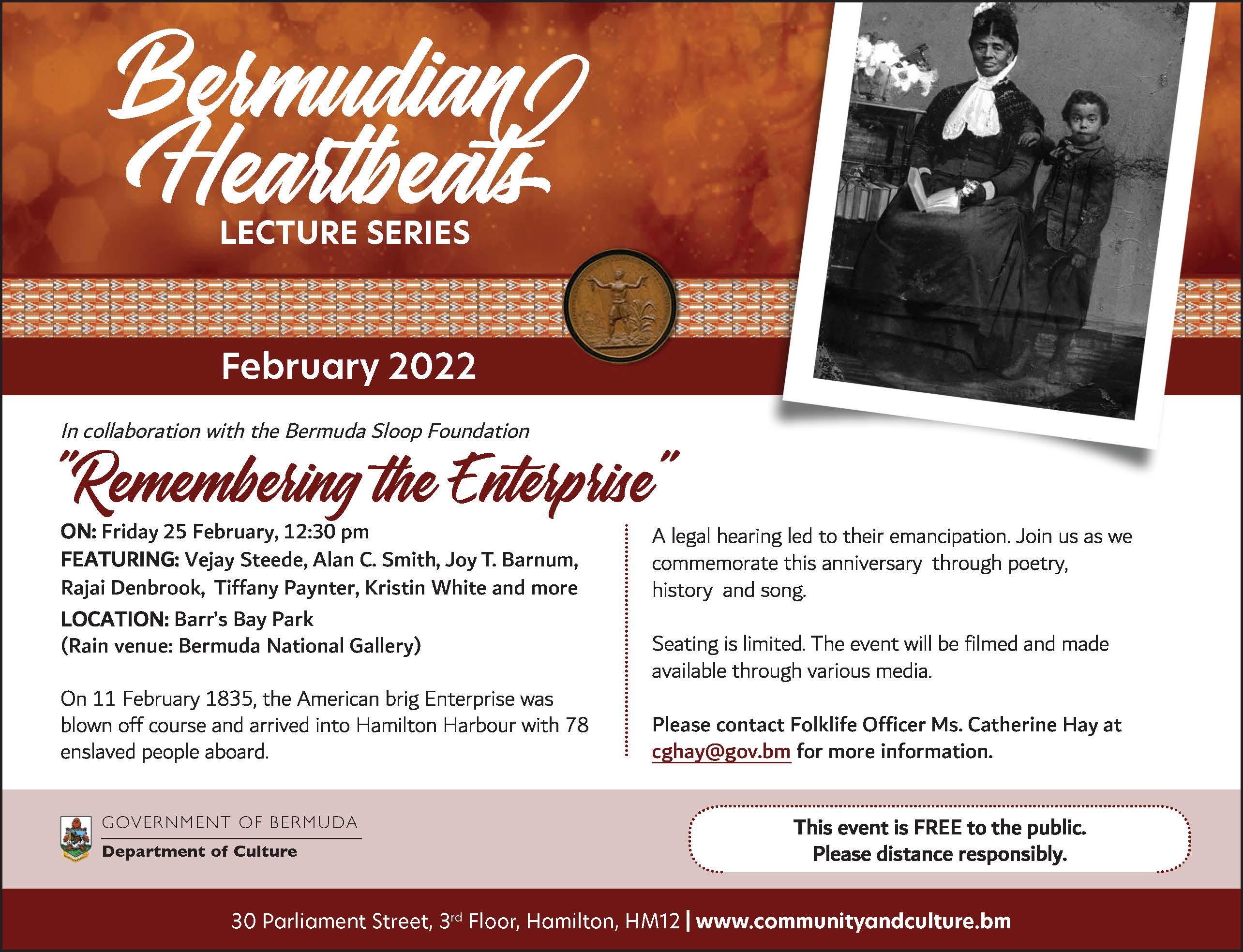 Read More About