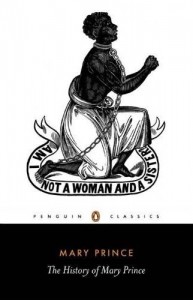 Tomorrow [Oct 29] CURB will present a lecture by Margot Maddison-MacFadyen on Mary Prince, a Bermudian born into slavery who went on to publish her autobiography, 'The History of Mary Prince' in 1831.
Her book was the first account of the life of a black woman to be published in the United Kingdom and helped to galvanize the abolitionist movement. She was named the Bermuda National Hero in 2012.
A PhD candidate in Interdisciplinary Studies at The Memorial University of Newfoundland since 2010, Maddison-MacFadyen expects to graduate in early 2015. Mary Prince is the subject of her PhD studies.
A CURB spokesperson said, "At the presentation, Maddison-MacFadyen will share her Grand Turk Island and Antigua research findings as they pertain to Mary Prince. She will also address the importance of bringing the past forward from memory for healing and reconciliation.
"Finally, she will discuss the counter-story, of which Prince's History is an excellent example, pointing out that counter-stories may be viewed as story medicine — prescriptives in decolonization."
The lecture will be held on Tuesday 29th October 2013, from 5:45 pm – 7:15 pm, at Cathedral Hall on Church Street, in Hamilton. Admission is free, however donations are welcome.
Read More About