The Bermuda Football Coaches Association [BFCA] hosted an information presentation featuring Jon Moodey from Black Rock FC on Saturday [Feb 16] at CedarBridge Academy.
A spokesperson said, "Jon spoke to the parents and players attending about the benefits and opportunities available for student athletes to attend prep school programs in the New England area. Black Rock FC partners with over 35 prestigious boarding schools, helping to identify prospective students, and provides year round development and college recruitment for soccer players. Black rock has established their own residential program at Northampton School and will be expanding to another location at High Mowing School for 2019."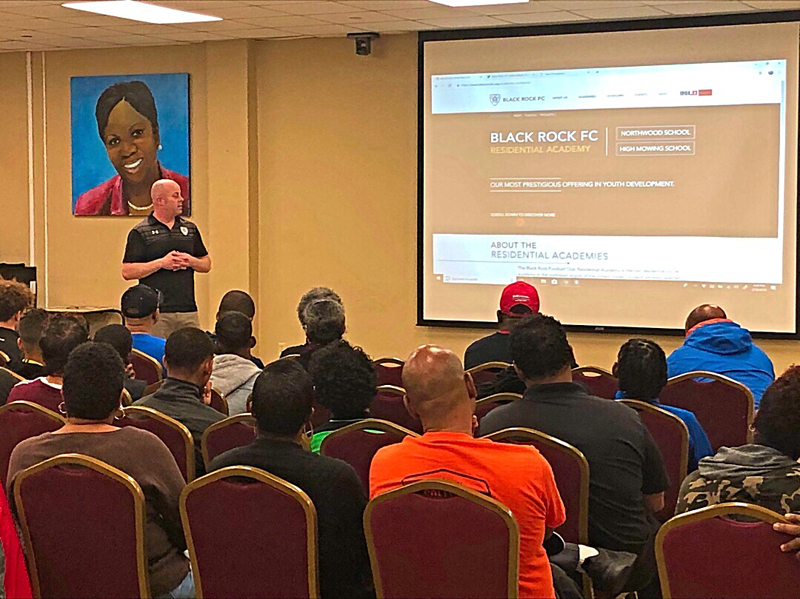 "Jon has worked with outstanding Bermudian footballers Zeiko Lewis, Justin Donawa and Ahria Simons during his previous tenure as the head coach at Berkshire School. Zeiko was recruited to Boston College, while Justin and Ahriel both went on to attend Dartmouth College. Zeiko and Justin were both drafted by the MLS following graduation from college.
"In addition to hearing from Jon Moodey, the attendees were able to hear from parents whose children are currently participating with Black Rock FC while enrolled at their prep schools. They were also able to hear directly from Justin Donawa on his experiences, and the positive impact of attending Berkshire School and participating in the Black Rock FC program."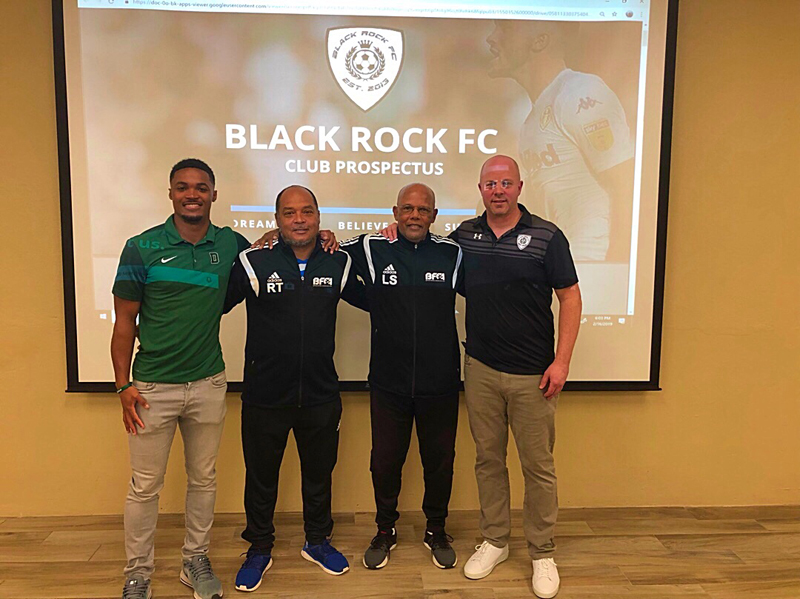 "Jon will be on island through Tuesday, and will be attending National Academy training sessions on Monday to view the player pool. Those interested to learn more about Black Rock FC can visit their website.
"Interested parents and student-athletes can reach Jon directly at jmoodey@blackrockfc.org."

Read More About