[Updated] Following extremely offensive messages painted on walls and roads, both the OBA and PLP moved to condemn the actions, with both parties urging people to contact the police if they have any information.
The graffiti appeared on walls including that of North Shore Medical as well as Empire Grocery on North Shore, which has has the entire front section of their building defaced with messages, which we have blurred out of the images below due to their highly offensive racist, homophobic, and violent nature.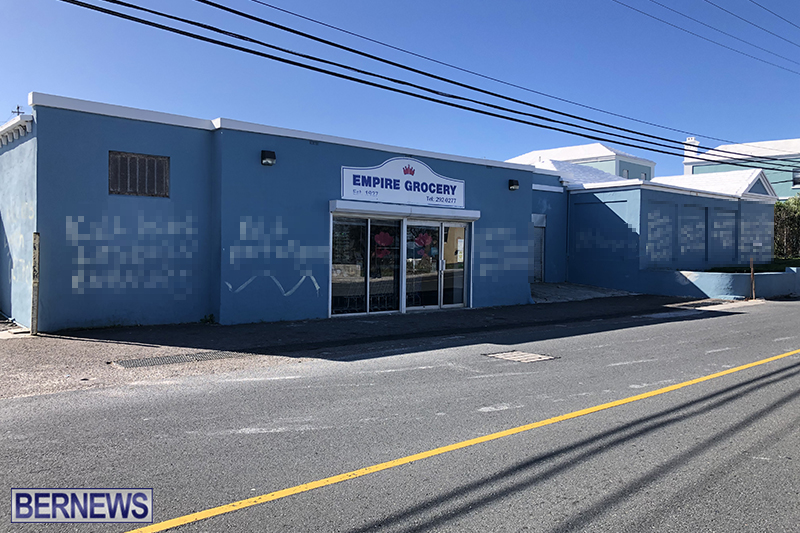 Deputy Premier and Minister of Home Affairs Walter Roban:
Minister Roban said, "Residents and commuters of Constituency 15 awoke this morning to the sight of slanderous graffiti on the walls of neighbourhood businesses.
"As Parliamentary representative for this constituency, I wish to condemn such acts of community disrespect. The owners, workers and patrons of these establishments deserve respect and I am outraged by such behaviour.
"It is important that we voice our views and opinions in a respectful manner and do not partake in efforts to use vandalism to voice our views.
"Any persons who may have witnessed this act, please report it to the Bermuda Police Service to investigate further; this behaviour will not be tolerated."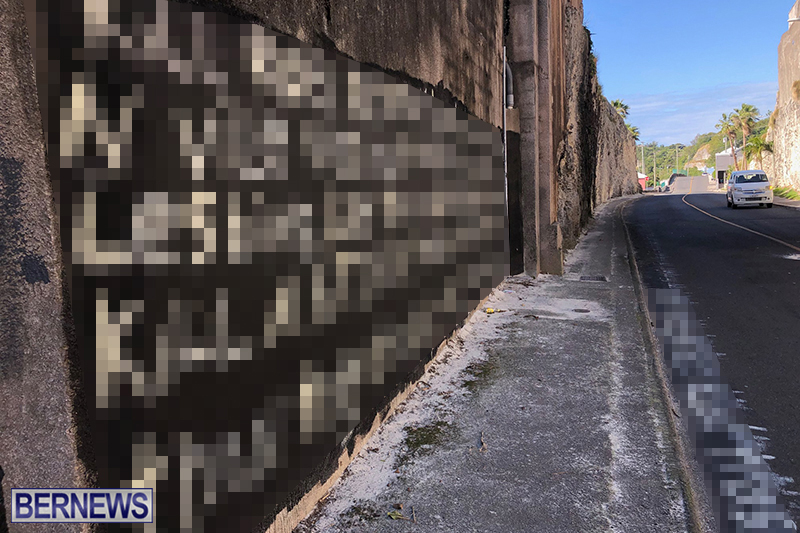 OBA Leader Craig Cannonier:
Opposition Leader Craig Cannonier today said he "condemned the vile and appalling threatening, homophobic and racist graffiti painted on the side of a building in Devonshire."
"This kind of thing has no place in our society," said Mr Cannonier. "I am appalled that this could happen in Bermuda and I would urge members of the community who know anything about this vile act to inform the police. This is not the first time we have seen this kind of thing and it has to stop."
Update: Police Statement
A police spokesperson said, "Around 6:30am today [February 13th] police officers responded to a report of willful damage on North Shore Road in Devonshire.
"On arrival officers observed offensive graffiti spray painted on the outside of Empire Grocery. Police officers also responded to a report of graffiti at North Shore Medical around 8:30am Wednesday.
"The graffiti was documented and reassurance provided to the staff of both businesses.
"Inquiries are underway regarding this incident and any witnesses or members of the public with relevant information are encouraged to call the main police telephone number 295-0011 at the earliest opportunity."
Update 2.15pm: Both the Northshore Medical and Empire Grocery buildings have been painted over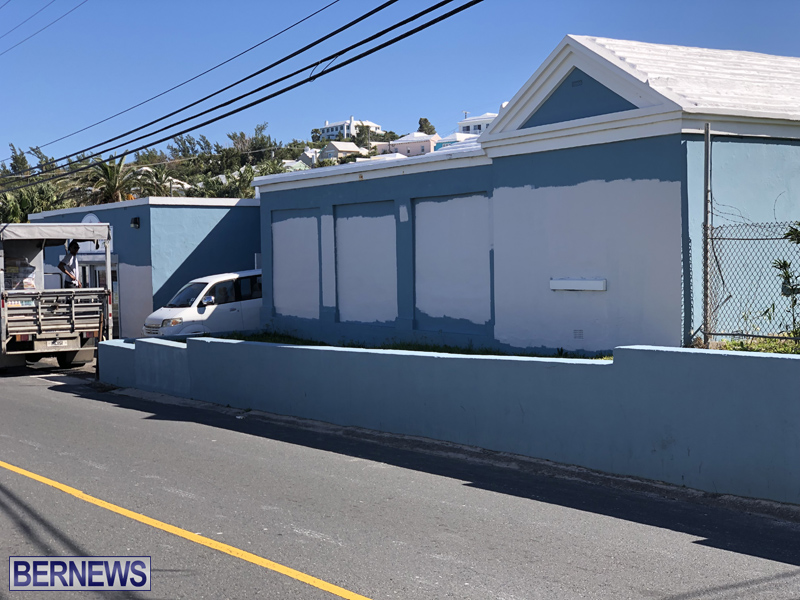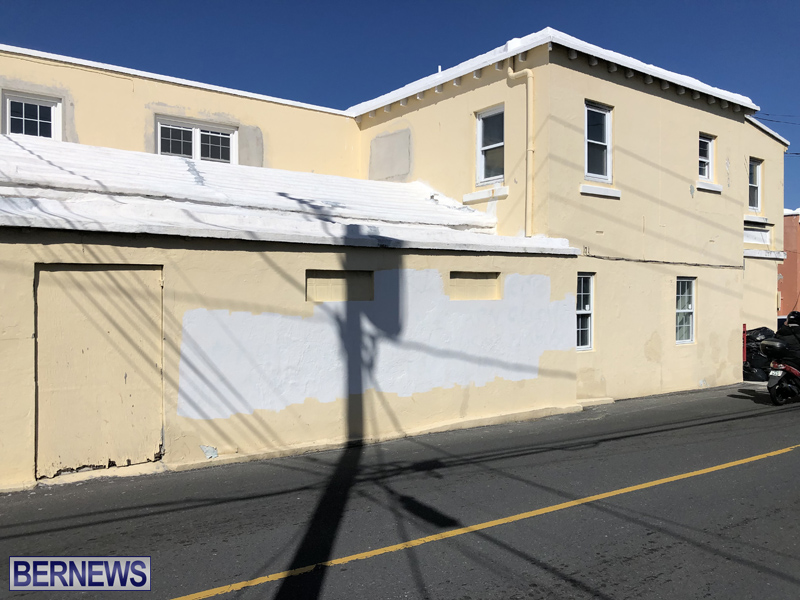 Update 11.25pm: MP Michael Dunkley said, "Early this morning I was alerted to the disgusting and very concerning graffiti painted on buildings overnight that contained vulgar, offensive and threatening language. I visited the North Shore area to show my concern at what was done last night and I also spent time talking to people impacted.
"I have confidence that the Bermuda Police Service will track down any offender and any community support with information that might be pertinent to the BPS I am sure would be appreciated.
"Sadly there are a very few amongst us who partake in this diabolical behavior and as a community we must always work together to root out these types of incidents as we can not allow any fear to be part of our lives. In addition, family and friends must do whatever we can to support those in need."
Read More About