A suspect has been arrested in connection with graffiti that was sprayed at City Hall in Hamilton.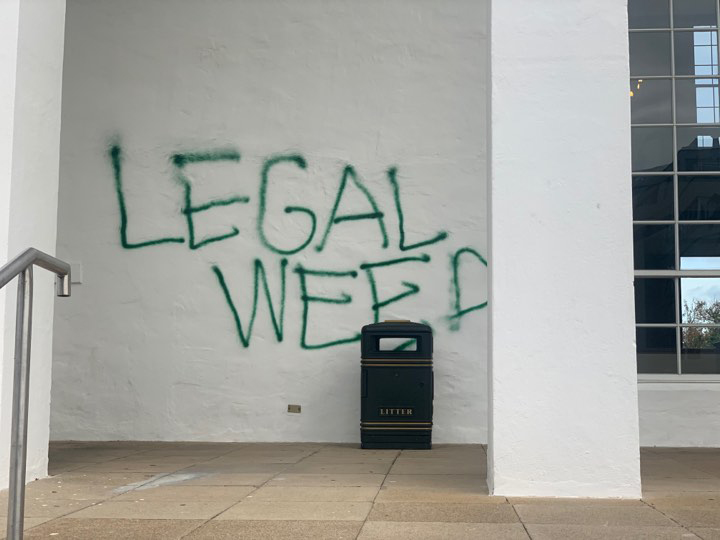 A City spokesperson said, "We alerted our engineering department who with swift haste, attended to it and painted it over. The matter is now with the BPS. This incident underscores the City's commitment to addressing antisocial behavior within the City."
The police confirmed that the incident occurred at around 2:10pm on Sunday 12th January, and a male suspect was arrested and has since been bailed.
Read More About