Governance Professionals of Canada [GPC] hosted a workshop in Bermuda this week for their members and local Governance and compliance professionals, and the Minister of Labour, Community Affairs and Sports Lovitta Foggo was invited to present opening remarks.
GPC's is a membership organization for governance professionals in Canada. Its members deal with all matters affecting corporate governance, from board and committee processes, management and structure and legal and corporate compliance
. GPC provides educational and professional development programmes and information on recent changes and developments in industries and sectors such as, listed, private, public, crown and not for profit.
Lynn Beauregard, GPC President, Minister Lovitta Foggo; Roland Andy Burrows, CEO, Bermuda Business Development Agency [BDA] and Letricia Fullerton, GPC Manager, Administration, Education & Special Projects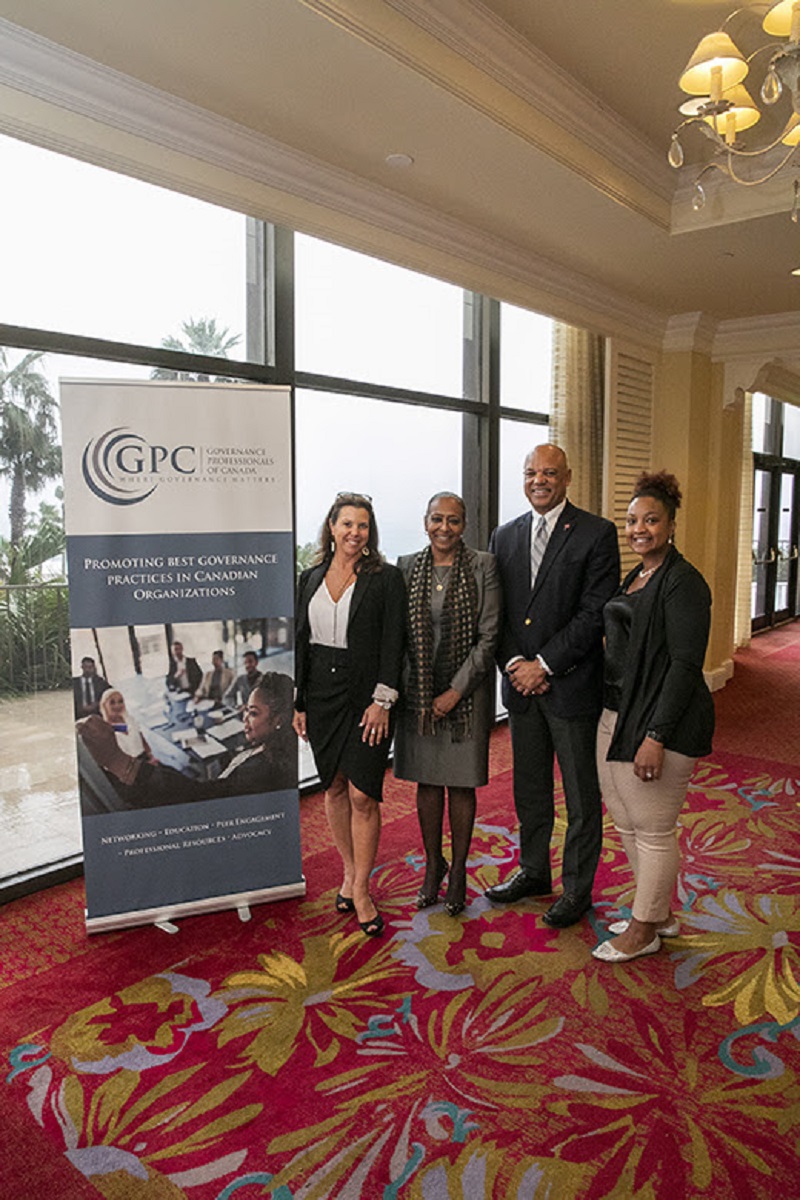 Minister Foggo expressed the Bermuda Government's support for continuing the partnership with GPC.
She said, "This conference will provide a platform for the development of a constructive partnership for Bermuda with GPC, not only in the private but also the public sector and this will afford Bermuda the opportunity to be at the forefront of emerging trends and new technologies in this space.
"As such, the Government of Bermuda is committed to maintaining a robust compliance regime and Governance framework that is closely aligned with best practices and subject to international scrutiny."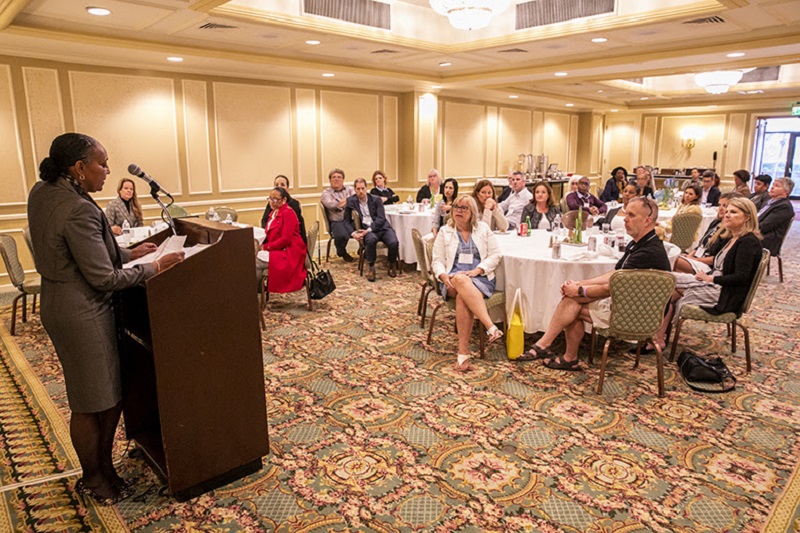 Minister Foggo added, "As a leading international financial and business centre, Bermuda attaches great importance to corporate governance. We believe that for companies to be successful, competitive and sustainable in the long term, a high standard of governance is crucial.
"As compliance professionals and government regulators know, good governance protects the public purse, protects the interests of citizens, raises the standard of not just public governance, but corporate governance, enhances investor confidence and improves international relations."
The one-and-a-half day workshop was held at Fairmont Southampton. The workshop covered principles of organisational governance and key trends emerging in the global community of governance.
Read More About