Minister of National Security Wayne Caines recently visited the fourteen week 'Targeted Primary Prevention Programme', at Elliot Primary School.
Ian Coke, Minister Caines, Don Vickers and Darren Woods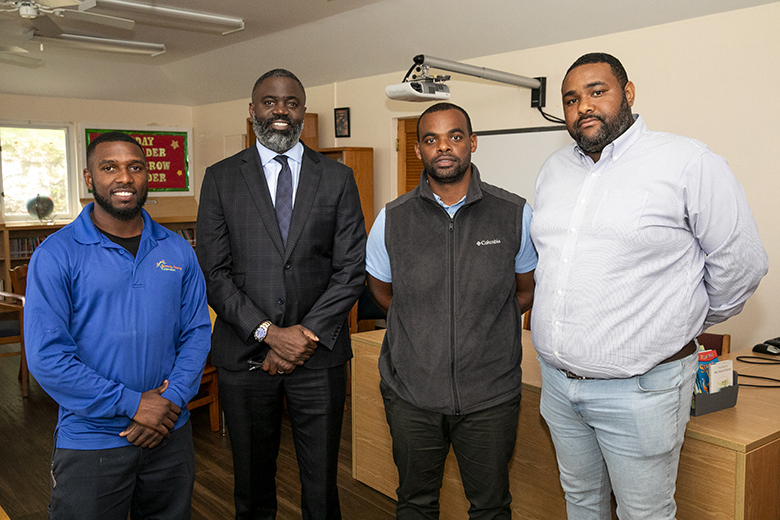 A spokesperson said, "The programme is delivered by the Ministry of National Security's Youth Outreach Prevention Manager, Darren Woods, Living Legends Community Organization Founder, Ian Coke and Elliot Primary School Educational Therapist, Don Vickers, all of whom lead the initiative. It is designed to reduce risk factors, enhance protective factors and increase developmental factors in participants.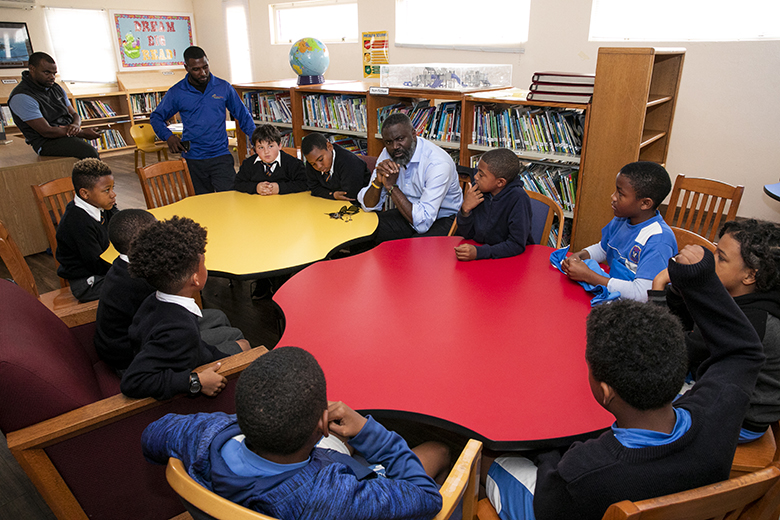 "It also focuses on building and strengthening in four main areas:
Self Confidence
Positive Relationship Building Skills
Teamwork
Resilience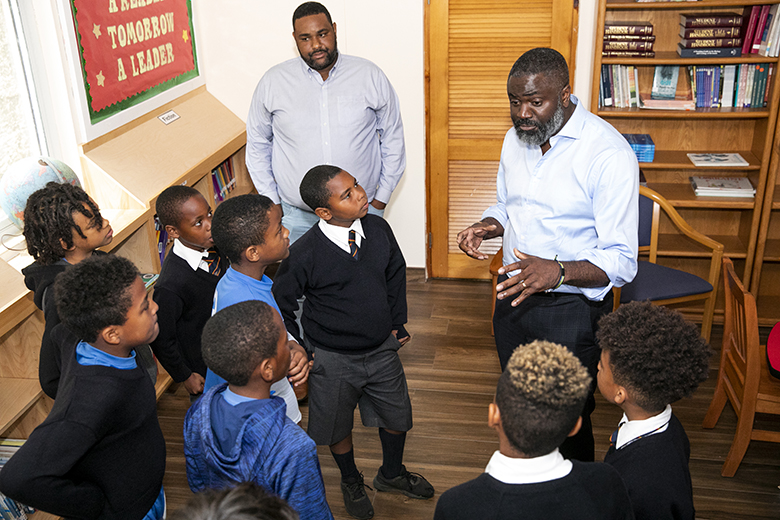 "During the Visit, the fourteen young boys participating in the program shared with Minister Caines what they enjoy most about the programme and their biggest takeaways. They spoke about how it makes them feel safe and gives them the freedom to share their triumphs, challenges and fears. While there, Minister Caines led a session speaking about trust, positive affirmations and the importance of being your brother's keeper."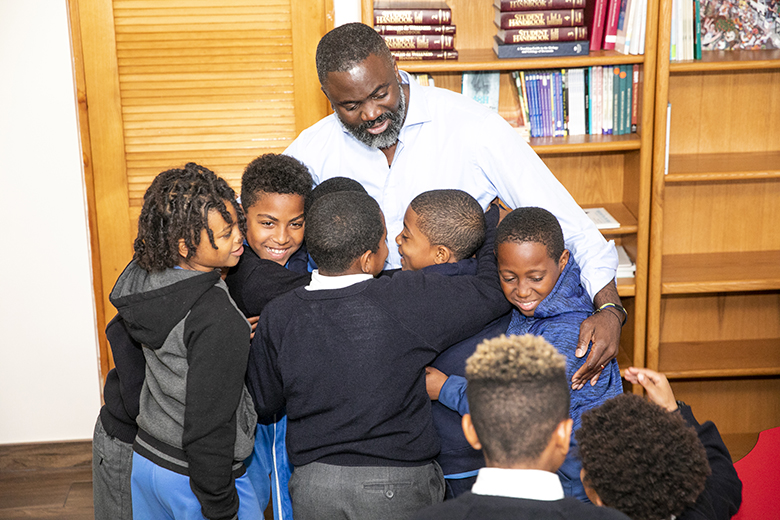 After participating and speaking with the young men, Minister Caines said, "I thank the school Principal, Kimberly Creighton, and all teachers and staff for supporting this worthwhile initiative.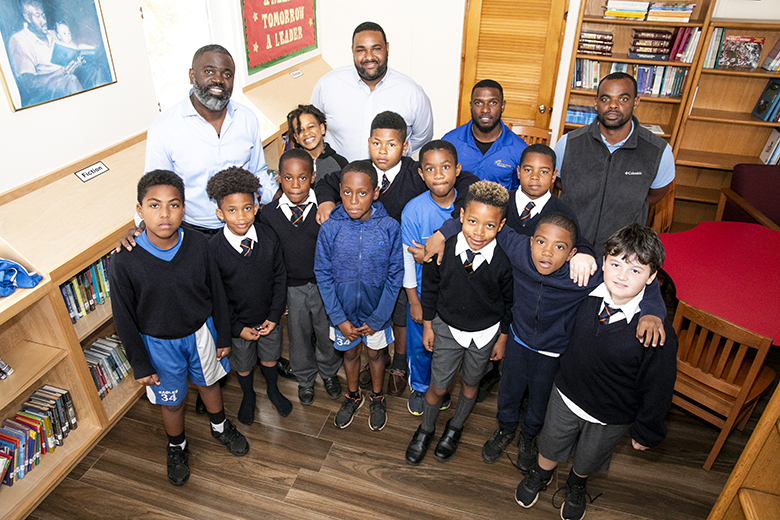 "The boys are fully engaged and I understand as a result, the school has reported decreased discipline referrals, and increased class participation. On all accounts, the boys are doing well and I recognize Darren, Ian and Don for the success of this programme thus far."
"The program is piloted at Elliot Primary School, and when proven successful, will expand to other primary schools", the spokesperson said.

Read More About