Bermuda made a strong showing in their opening game at the Jean Pierre Youth Netball Tournament in Antigua & Barbuda, defeating Grenada by a score of 24 to 23.
Bermuda's starting lineup was: GS – Asrael Basden, GA – Selah Tuzo, WA – Coriah Simmons, C – Alexcie Burrows, WD – K'Xiyae Gibbons, GD – G'zai Dyer, GK – Elishae Smith, and the match saw Asrael Basden score 18 goals, while Selah Tuzo added 6.
Photo courtesy of the Antigua & Barbuda Netball Association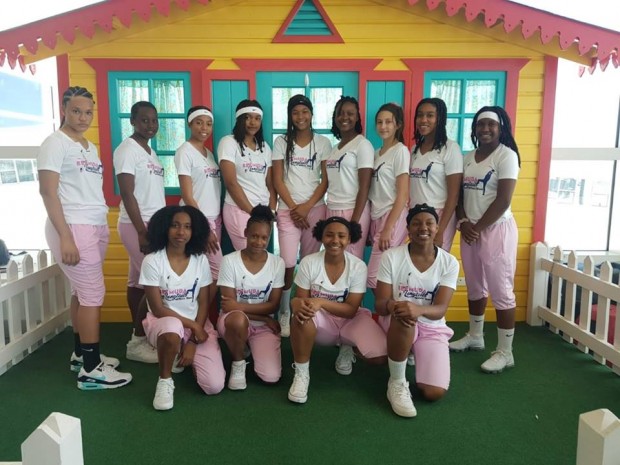 Both teams started out slow, only scoring a combined total of 10 goals at 5 a piece, and they continued to battle with Bermuda edging Grenada 12 to 11 at the half.
Bermuda made two changes heading into the 3rd quarter with Simmons taking up the center position while Jade Johnston came in at wing attack.
This adjustment, along with Grenada's dominant center suffering a slight injury and the dominance by goal keeper Smith who gobbled up ball after ball despite the height difference with Grenada's goal shooter, gave Bermuda a great boost with them gaining momentum finishing the third quarter 19 to 14. They then ended the fourth quarter with Bermuda recording the 24 to 23 victory in the regional tournament.

Read More About