In the first in a series of profiles of netball players who will be a part of the team representing Bermuda in the Netball Europe Open being held in Scotland next month, we spotlight Dominique Richardson, a 24-year-old who plays in Center position.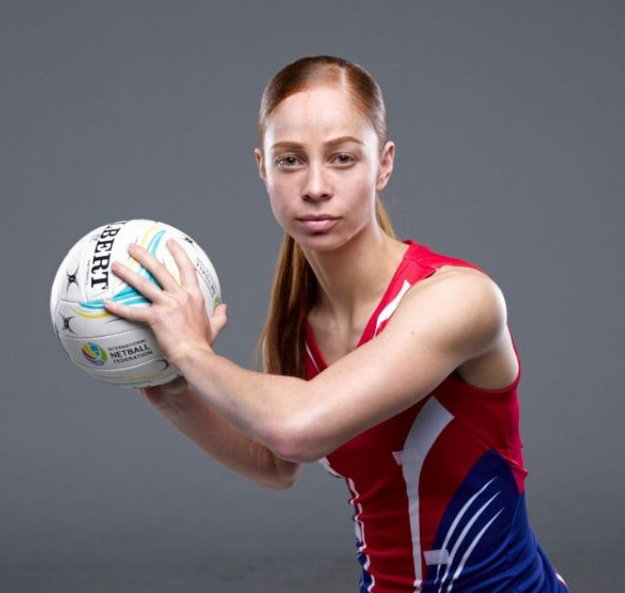 1. How does it feel to have been selected for such an elite squad?
It's both exciting and an honour to be a part of this team and represent Bermuda. I accept my selection with pride and humility.
2. How will you prepare for the competition between now and May 11th?
For me in particular, I want to continue to improve on my strength and conditioning. Having had three knee surgeries, I want to ensure that my body is prepared to play multiple games in a short time period. Also making sure my diet is clean, doing extra fitness sessions, and watching videos of our opposition.
3. Will this be your first time in Scotland? Do you plan to take time to see some of the local sights during your time there?
Yes, this will be my first time in Scotland. Should our schedule allow for free time after we've played all of our games, I would love to spend some time sightseeing and exploring.
4. When did you start playing netball and what prompted you to start?
I started playing netball at the age of 7 in primary school. My mother played netball for many years and always brought me to the netball courts with her, so I think it was inevitable for me to play as well.
5. Do you feel the sport of netball gets enough support from the local community?
I feel that netball doesn't get as much recognition compared to other sports. As one of the only all female sports on the island, I believe more support should be provided financially to ensure the required resources are available. This would help sustain a viable netball program from the junior level all the way up to the senior level.
6. What are ultimate goals in life, both on and off the court?
My ultimate goal is to be the best version of myself so that I can be a positive role model for others to look up to both on and off the court. I hope that what I've accomplished both professionally and athletically can motivate and inspire other young people to follow their dreams.
7. If you had to, for some reason, have one non-netball player on your team, like a local politician/entertainer/public figure, who would you choose and why?
I would have to say Clyde Best. As one of the first black footballers in England and the only one on his West Ham team, he demonstrated so much resiliency and perseverance to overcome the challenges he faced as a professional in the 70s.
Although he endured numerous racist chants and incidents, he used that negativity to fuel his determination to succeed on the pitch. Having played football myself, that type of mindset is always an asset on any team.
8. Which Bermudian athlete, coach or sporting figure do you admire most and why?
I've always admired David Bascome, not only for what he's accomplished in his personal sporting career, but also his willingness to give back to Bermuda. David faced and overcame multiple obstacles to achieve his sporting accolades. As a result of his hard work, he has a successful sporting resume having played and coached indoor professional soccer for almost 20 years.
However, what stands out the most for me is his continuous contribution to the development of Bermuda's youth and the community. He organizes numerous football clinics throughout the year, has been a personal mentor to numerous Bermudian athletes [including myself], and provided professional opportunities for local athletes. His passion to give back to the sporting community is highly commendable.

Read More About