The MS Amlin World Triathlon Bermuda, and its associated events, is taking place April 25-28 in the City of Hamilton, and the public can expect road closures, parking restrictions and temporary changes to certain City services in the lead-up to and throughout the duration of the event.
With regard to garbage collection in the City, Front Street businesses and restaurants are asked to have their garbage out and ready for collection between 4:00pm and 5:00pm on Thursday before the Harbour Night and opening ceremony festivities.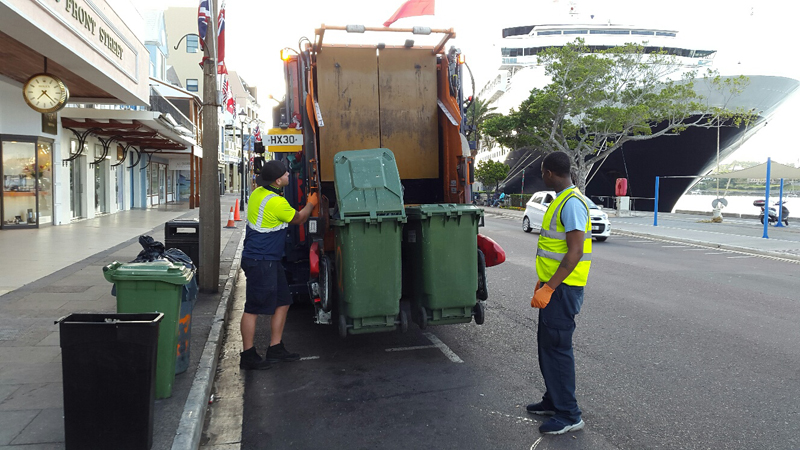 The City said, "On Friday, April 26th, beginning at 6:00am, barricades will be put in place along the racecourse route, both sides of the affected streets. Garbage from businesses will be collected on Friday between 4:00pm and 6:00pm and should be placed on the sidewalks no later than 4:00pm. All wheelie bins must be removed from the City sidewalks after collection.
"Because of the use of barricades on the racecourse, businesses are asked to refrain from putting trash on the sidewalks on Saturday, April 27th between 4:00am and 8:00pm. Any garbage seen on the sidewalks between these times will NOT be collected. The City will have crews collecting garbage between 2:00am and 4:00am and again between 8:00pm and 9:00pm on Saturday, April 27th.
"All businesses are urged to take note of and comply with the temporary garbage collection schedule during the triathlon. This will help to not only avoid unsightly garbage on the sidewalks for extended periods of time but will leave the sidewalks clear for spectator and pedestrian access."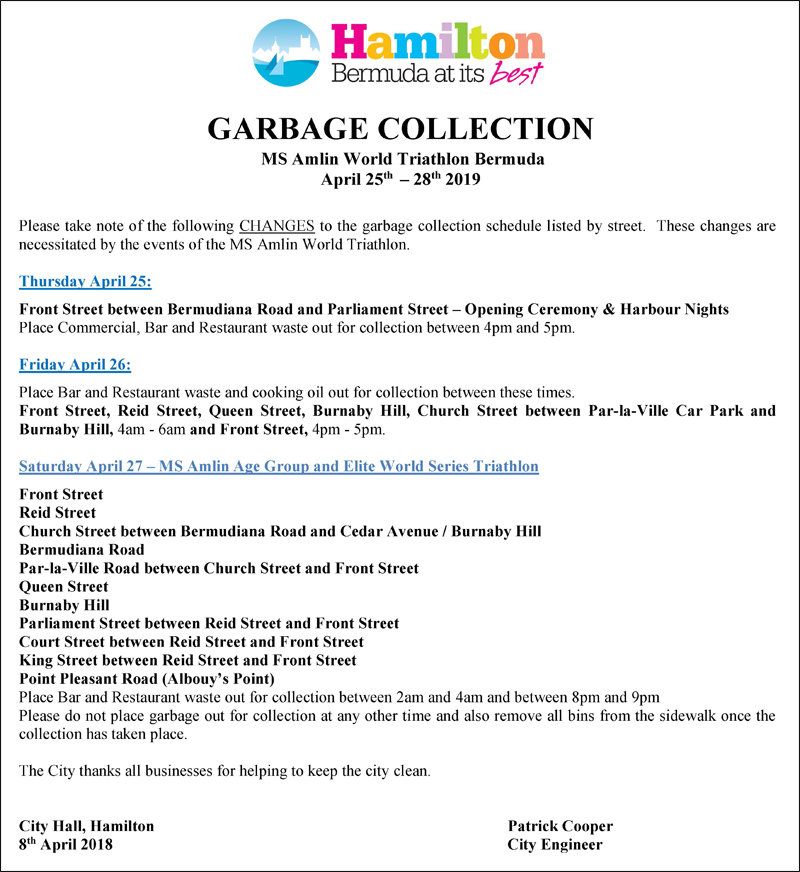 Read More About
Category: All