The City of Hamilton is proud to be a sponsor of the MS Amlin World Triathlon taking place this weekend, and said they have worked hard to prepare for the event.
"The City was involved in conversations with the event organizers when the notion of such an event in Bermuda was just an ambitious idea, back in 2015. Once it became a reality, the City undertook the necessary actions to turn the streets of Hamilton into the ultimate race course for elite athletes from across the globe," a spokesperson said.
"In 2017 extensive repaving took place throughout the City to meet the standards necessary for the race course. This year, additional repaving has been done in No.1 Car Park and Park Road and several speed bumps have been removed throughout the course.
"The City contributes hundreds of hours of man-power to the triathlon – crews will place and remove over five kilometres of barricades along the race courses, equating to 2000 barricades, all of which have been stored throughout the year by the City along with other event materials.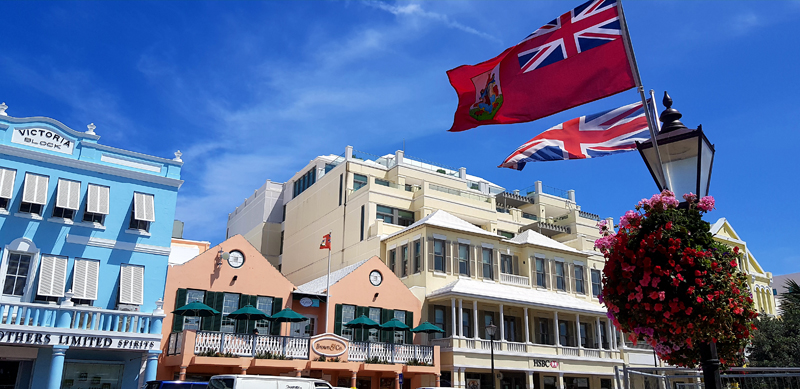 "For the duration of the event, City crews will be in the streets carrying out custodial duties – cleaning the streets, collecting the trash with added sanitation crews, removing and replacing street furniture, trash bins, light poles, traffic signs and barrier systems.
"The City will temporarily relocate the Hamilton Bus Terminal to Victoria Street as well as institute road closures to accommodate the races. The City will provide electrical services for the event as well as additional services for public washroom cleaning."
City Engineer, Patrick Cooper, said of the City's contribution, "I can't thank our crews enough for the tremendous work they put in during the lead-up, duration and after the event. This is our second go-around with this triathlon and our staff knows exactly what it takes to get the City ready for an event of this magnitude. They take great pride in their work and it shows."
The City added, "With the arrival of spring in the City, over one hundred stunning hanging baskets were installed throughout Hamilton and flower beds and parks were replenished with new blooms. Throughout the triathlon, over 5000 gallons of water will be used to replenish the baskets and the beds.
"One hundred pairs of flags – the Bermuda flag and Union Jack – accompany the baskets and have been erected with strict adherence to international standards. Decorative planters, picnic and chess tables and benches have all been temporarily removed from the Waterfront and relocated throughout the City to meet spatial requirements for the races."
Of the upcoming event and state of the City, Mayor Charles Gosling, added, "The City is ready, our crews have been working diligently for months to ensure that Hamilton looks its best, as they always do. Our City, and Bermuda as a whole, will be on televisions around the world this weekend and I couldn't be prouder or more thankful for the enormous effort that has been made by our staff to get Hamilton ready for its close-up and to receive the thousands of visitors, athletes and spectators to the streets of the City."

Read More About