The World Triathlon Championship Series [WTCS] celebrated the successful triathlon season through an appreciation gathering for locally based organizers and volunteers.
A spokesperson said, "Celebrating a successful triathlon season on the racecourse would not be complete without the support of locally based organisers and hundreds of volunteers. World Triathlon Championship Series [WTCS] Bermuda, accompanied by Official Volunteer Programme Supplier, PwC Bermuda, recently honoured these groups during an appreciation gathering for their hard work and dedication."
WTCS Bermuda LOC and Volunteer Appreciation Party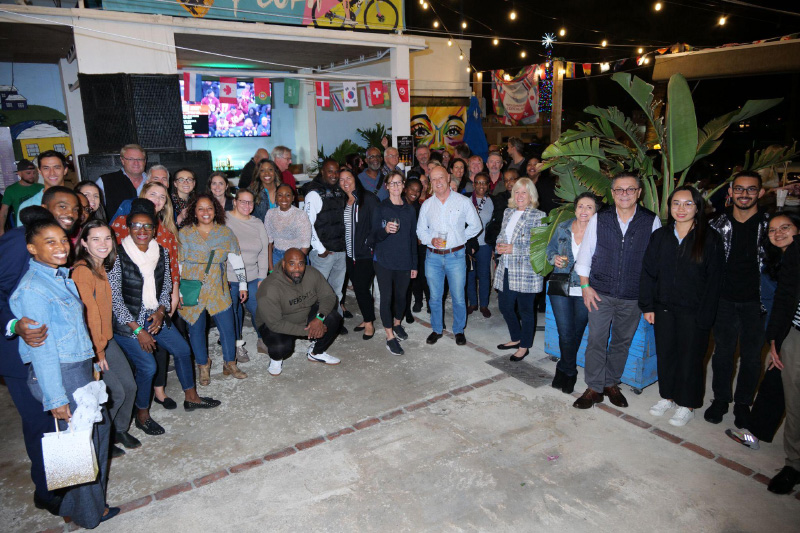 WTS BDA Chairwoman Hazel Clark addressed attendees with words of praise and gratitude, saying: "Events of this magnitude are successful because of the efforts of our local teams. Together, the local organising committees supported by the hundreds of volunteers, continue to make magic happen.
"Bermuda shines on the world stage of international sporting events owing to the contributions and know-how of its people. WTCS Bermuda issued a clarion call for volunteers which was answered in abundance. Our organisation is grateful to everyone who made this an unforgettable championship series event."
WTCS Bermuda Volunteer Prize Winners Kylah Martin, Ashley Stone, Desirae Jones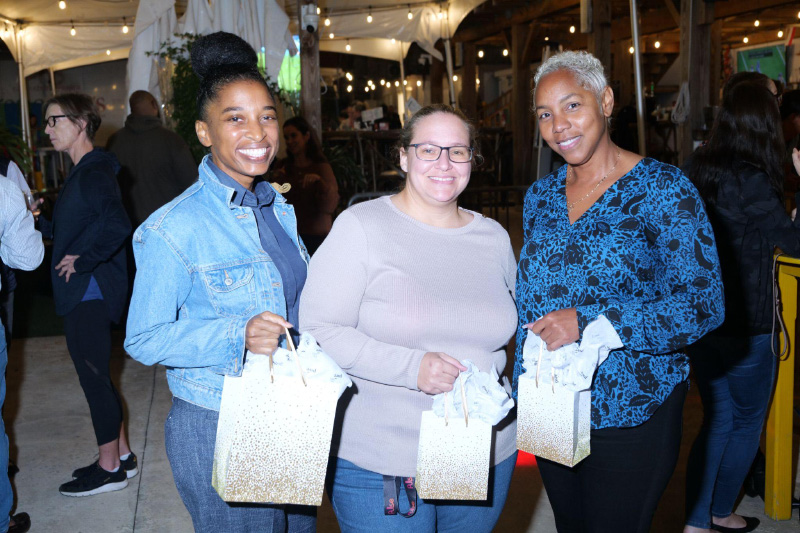 The spokesperson said, "As part of the evening's festivities, PwC Bermuda presented Apple products as prizes for three lucky winners – Kylah Martin , Ashley Stone, and Desirae Jones – who took part in the volunteer programme incentive."
Scott Watson-Brown, PwC Bermuda partner, said: "We thank all of the volunteers for contributing their time and energy to help make the World Triathlon Championship Series [WTCS] Bermuda a resounding success. It really was a community-wide team effort and we were proud to support the volunteer programme and be part of such a fantastic international sporting event for Bermuda."
- Photos above courtesy of Charles Anderson

Read More About