[Opinion column written by Chris Garrod]
A look into how a 21 sq mile island opened its door to digital asset business
It's called The Digital Asset Business Act 2018, which doesn't really sound that interesting, I suppose.
But, yes, it is.
The Act introduced the concept of digital asset businesses setting up and being regulated in Bermuda. Creating a new regulatory approach, while also one which is very much founded on the Island's existing, successful [re]insurance industry.
Basically, the Act is trying to achieve what the Island's Insurance Act did in 1978: the establishment of an entirely new sector of Bermuda's economy. One which is regulated by the Island's prime regulator, the Bermuda Monetary Authority.
An industry which over time will become a new "economic pillar" for the Island. A fledgling digital asset industry which may also turn out to be an innovative example for other jurisdictions to follow.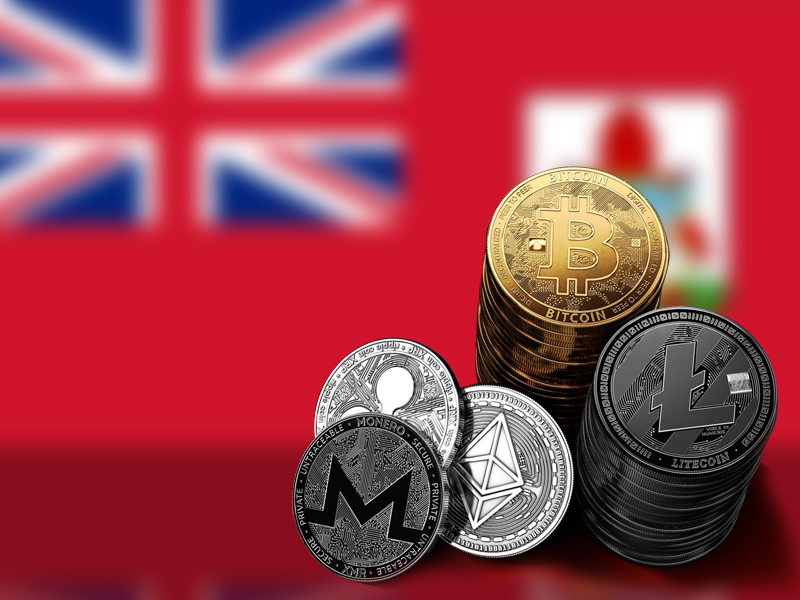 Digital Assets and Digital Business
As a basic summary, digital assets are just assets which are digital. They cannot be used as legal tender; they are meant to be the assets of the person issuing them and they are accessible using virtual ledger technology [i.e. blockchain].
As set out in the Act, "digital asset businesses" will do the following:
issue, sell or redeem any kind of digital asset [anyone issuing digital assets or allow customers to redeem their digital assets into cash];
be a payment service provider including using digital assets to transfer funds;
operate an electronic exchange [Coinbase, Krakken, Bittrex, Binance are examples];
provide "custodial wallet services" [basically a service provider where they store and maintain "keys" for controlling your digital assets, which is then kept on servers of third party service companies who can then allow you to send, receive and otherwise monitor your digital assets]; and
be a digital asset service vendors, i.e. someone carrying digital asset transactions for another person or those who are essentially "market makers" — traders of digital assets.
Licensing
Like insurance companies, digital asset businesses are subject to regulation. From an insurance perspective, the Bermuda Monetary Authority [BMA] will always view policyholder protection as being the most important factor when regulating insurance vehicles.
When it comes to digital asset businesses, they look at consumer protection.
This is a whole new ballgame as we are now dealing with digital assets. An entirely new industry. The BMA, like many other global regulators, issued a warning to the public generally about initial coin offerings [ICOs] and the fact that they are not subject to regulation. Bermuda's own Initial Coin Offering legislation came into effect in May 2018, requiring ICOs to apply for their offerings to be approved by the Island's Ministry of Finance.
The Digital Asset Business Act, which came into force in June 2018, is focused entirely on actual digital asset businesses and not ICOs. These businesses which operate in or from within Bermuda absolutely must be regulated.
There are two separate classes of license which the BMA can issue:
a Class M license: one which can carry on activities for a defined period. To date, one company, Omega One Bermuda Ltd., has been issued a six month Class M license to act as an exchange and a custodial wallet service provider; and
a Class F license: one which can carry on all of the activities as described above. To date, none have been issued such a license.
The BMA has to be cautious. Rightly so. The Act was drafted based on a mix of the Insurance Act provisions as well as existing FATF recommendations. Similar to the Insurance Act, there are head office requirements, broad intervention and disciplinary measures given to the BMA, and also provisions to notify the BMA regarding matters such as license breaches, material changes of business, etc.
The application process is also quite similar. A business plan needs to be filed with the BMA which focuses on how consumers will ultimately be protected — e.g. cyber security details, risk management functions, insolvency mitigation and more than anything else, an overview of how the applicant's Anti-Money Laundering and Anti-Terrorism Financing policies will be implemented. AML and Know-Your-Customer requirements are absolutely key in this very nascent digital asset business world.
The BMA has drafted a proposed Code of Practice which the regulator will expect digital asset businesses to follow [similar to the Code of Conduct which insurance companies also must meet]. The requirements are detailed and include matters such as requiring all digital businesses to have IT security awareness training, monitoring key storage, data sanitation requirements…. the list is lengthy.
In short, Bermuda's licensing requirements show that it is not moving lightly into the world of digital asset business. Bermuda wants to be at the forefront of a new industry, but it wants to do so in such a way to ensure its reputation remains intact.
Looking Forward
So what next?
Crypto banking. The gates have been opened and the Bermuda Government has also amended the Island's banking legislation to allow both digital asset businesses as well as digital asset or security token issuers to do business in the Island, with the prospect of potential "crypto friendly" banks to form at some point in the future.
Digitised Banking / E-IDs. Although nothing has been formally implemented, there has been much talk regarding the introduction of a national electronic ID platform or e-ED. It would be hard to imagine that prior to the end of 2019, the Bermuda Government in co-operation with other private industry players does not implement such a service.
Cyber-insurance. Bearing in mind Bermuda being an existing insurance and reinsurance market leader and also taking into account the increasing threats represented by cyber criminals which must be handled by insurers, it feels inevitable that heading further into 2019 Bermuda will be at the forefront leading the way to address these concerns.
Looking Back?
A year and a half ago, in November 2017, the Bermuda Government, the Bermuda Business Development Agency, certain OECD experts and various sectors of Bermuda's private industry came together, as stated by Premier Burt: to create a "bring new business to the Island, help boost GDP and create meaningful jobs, while helping to prepare our financial system and economy for the future."
A lot has happened since then, with much more on the horizon. Bermuda appears certainly to be looking forward and not back.
- Chris Garrod – Opinions on Digital Transformation including Fintech, AI, Insurtech, Blockchain, Crypto and Legaltech.

20 Most Recent Opinion Columns

Opinion columns reflect the views of the writer, and not those of Bernews Ltd. To submit an Opinion Column/Letter to the Editor, please email info@bernews.com. Bernews welcomes submissions, and while there are no length restrictions, all columns must be signed by the writer's real name.
-


Read More About
Category: All, Business, technology