Footy Promotions will be hosting a visit from a representative from Langley Boarding School located in the United Kingdom.
"Langley school will be on island looking to boost their sports program with Bermudian talent," a spokesperson said. "We are inviting players [12-15 years old] boys and girls from the following sports to join us for a Langley School Presentation and Q&A session on Thursday April 4, 2019 at 6:15pm hosted at the CedarBridge Academy [Kalmar Richards Room]: football, cricket, rugby, netball, basketball, and tennis
"There will be football showcase for the 12-15 year old age group which will take place on Friday April 5th at 6:30pm [North field - National Sports Centre] where football players [girls and boys] will be able to showcase their talents in front of the Langley School representative to have a chance to be selected for the Bermuda Scholarship Award."
For more information or to confirm attendance please visit footypromo.com.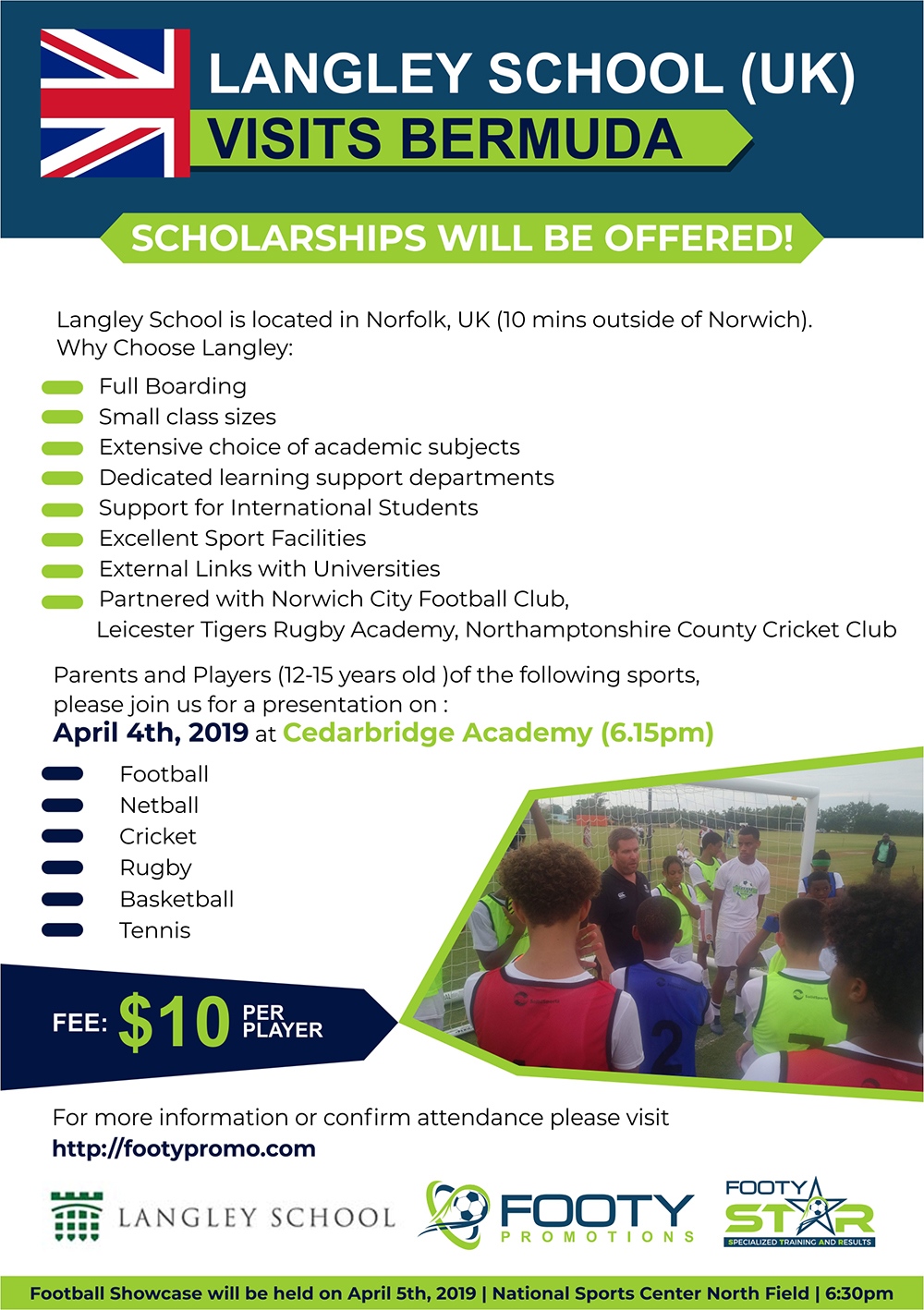 Read More About