Coaches from Wolfpack Hoops and the Bermuda Netball Association have teamed up to create the Lady Cats Spring basketball league. Gina Benjamin and Marissa Brangman two of Netball's brightest young coaches have joined Erica Woods, Director of the Lady Cats to create a league for girls that will also feature an all-star cast of women's coaches.
A spokesperson stated, "It has been years since we have had a sustainable girls programme for basketball in Bermuda. This partnership between Wolfpack Hoops and the Bermuda Netball Association will provide both sports with opportunities for continued growth and support. This inaugural league will be an opportunity for youth players from Netball to try out a new sport which will keep them active during the offseason."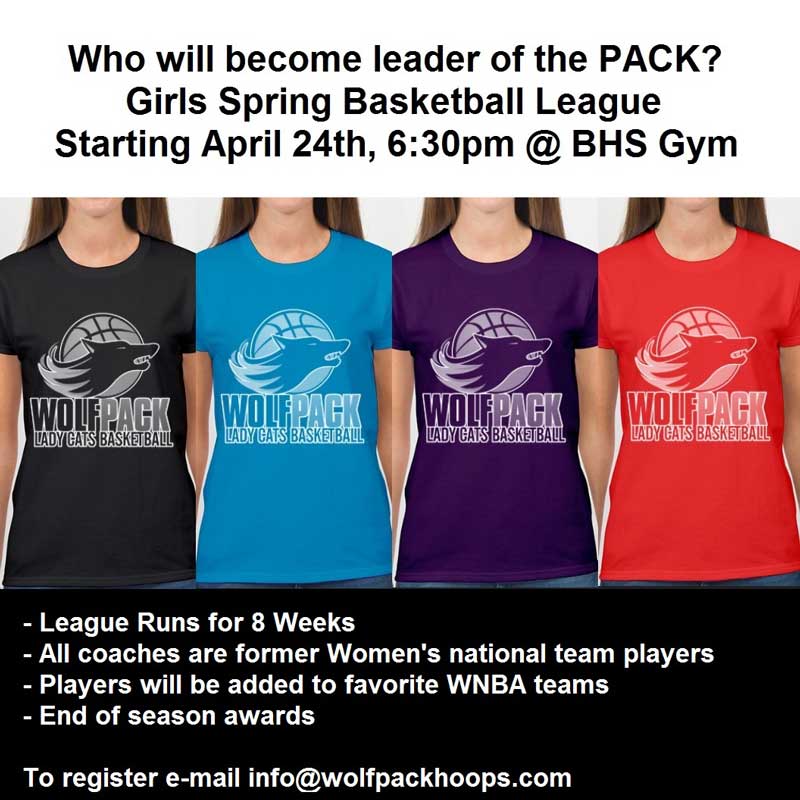 The Spring League will run for eight weeks and will provide recreational basketball games which will consist of four teams, each representing a different WNBA team. Teams will include the Dream, the Mystics, the Mercury, and the Lynx named after the top four teams in the WNBA.
This is an exciting new initiative where two sports can collaborate to help keep the young women in our community active while promoting fitness, teamwork, and discipline. It also promises to create more opportunities for the young athletes to travel and play abroad.
Gina Benjamin shared, "Having a love for both sports, I am looking forward to the new partnership between netball and basketball. We are entering into uncharted territory as historically the sports have competed for the same athletes. This will present our girls with greater opportunity to travel and schooling. More importantly, this will allow our young girls to stay active and be involved in a positive environment."
Marissa Brangman added, "I'm excited to see collaboration between two sports that I love. These two sports truly complement one another and offer opportunities for our young ladies beyond Bermuda. I'm looking forward to this new initiative which will help to foster and develop our young female athletes."
Erica Wood, Director of the Lady Cats commented, "I'm extremely excited to get things underway. With both netball and basketball partnering up, this gives the young ladies an opportunity to be active year round without schedules clashing. Those who enjoy both sports will now have the luxury of playing both with no interruptions.
"It will allow them to learn and develop new skill sets, create more friendships and also build positive characteristics that will prove to be valuable in their everyday lives. This will be a fun and safe space for all involved. I'm so thankful for the opportunity to work alongside Mrs. Brangman and Mrs. Christopher as we all share a common passion for helping to positively develop our young people."
The Lady Cats Spring League is looking for girls ages 9 to 16 who are either experienced basketball players, or who are looking to try out a new sport. The first 20 players from Netball who are willing to try out the sport will do so at a discount.
To register for the Lady Cats Spring League, e-mail info@wolfpackhoops.com.
Read More About