The Happy Bird Company has announced the first sighting of five bluebird eggs to start the nesting season, with hatching expected to commence within the next few days.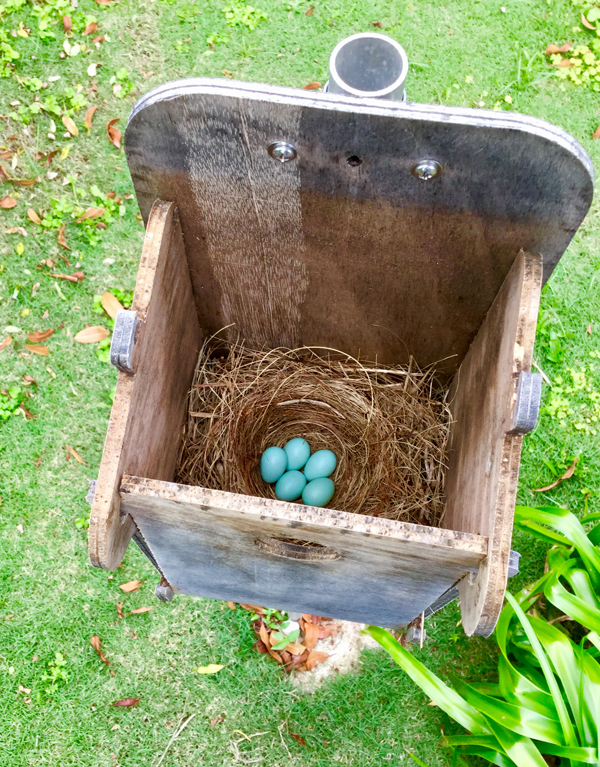 A spokesperson said, "This unique bluebird box was designed and produced by university product design student Christian Chin-Gurret, who has added a novel feature by which the roof can easily be removed in order to take photographs from a bird's eye view. The total composition of the bird box is made with marine grade plywood and utilizes no nails, screws or glue in its quick assembly.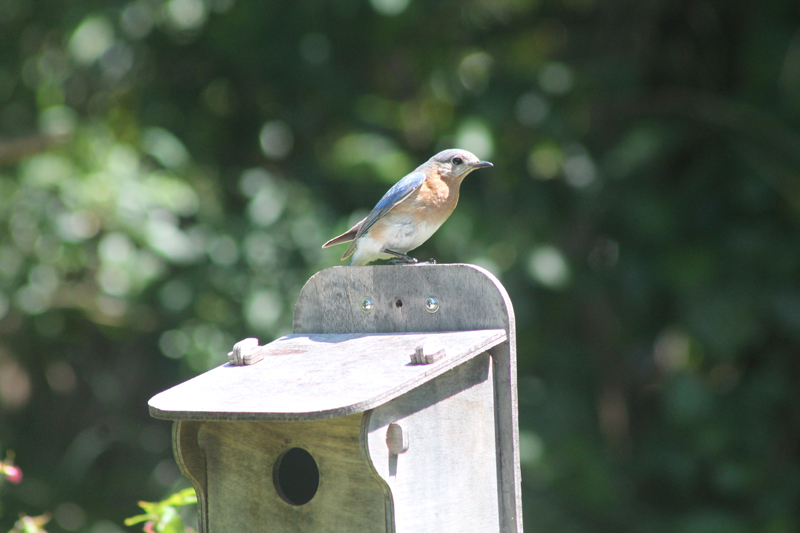 "There are a few bluebird boxes that were made for the Easter holidays and the public can order through their Facebook page for $45."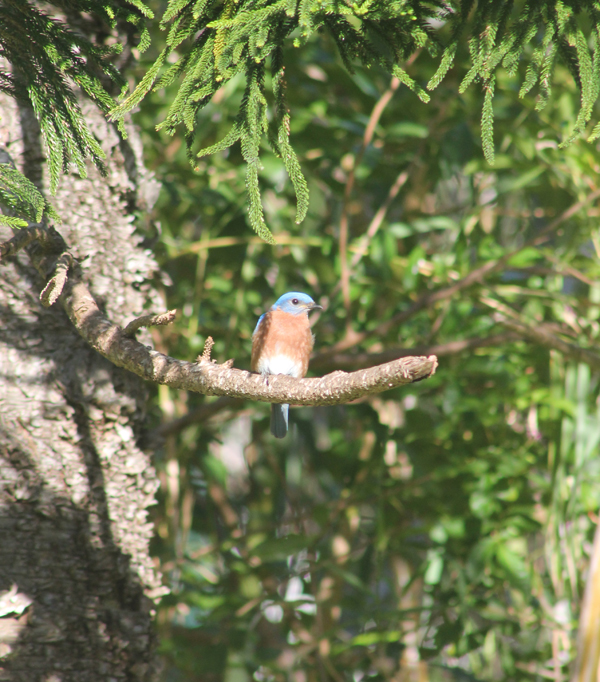 "Bluebirds are native to Bermuda and their common name is Eastern Bluebird [Siallis sialis]. The male bluebird has a blue back and wings, with a rusty-red breast and a white belly, while the female is a somewhat duller bird, with back and wing tops a reddish brown suffused with blue.
"Bluebirds feed principally on the ground, but they watch for prey from a low perch on a sharp on in a tree. They eat insects, worms and some berries.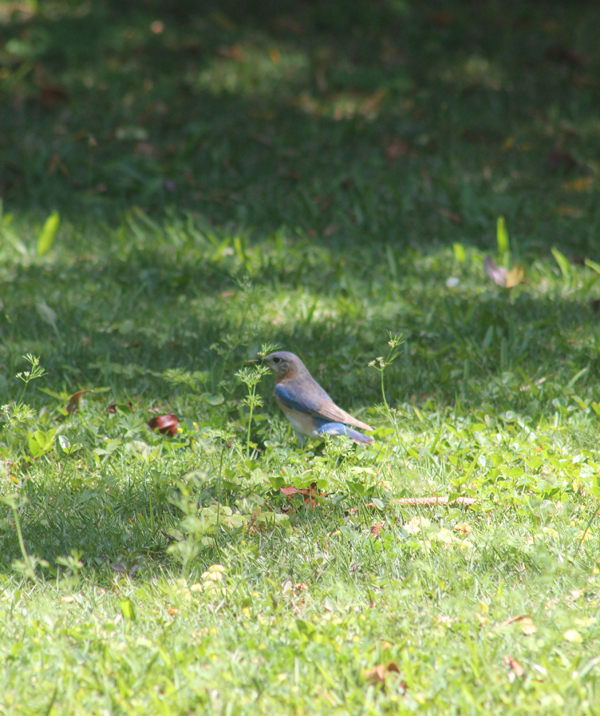 "Nesting of bluebirds in Bermuda is from March through to August and a bluebird pair can have one to four broods in the nesting season. Bluebirds first scout for nesting places in February and March. Nest building takes 2-6 days with egg laying 5-7 days and incubation 12-14 days. Hatching may occur over 24-48 hours. Fledging is from 16-21 days.
"To view progress on the bluebird eggs, follow the Facebook page for The Happy Bird Company."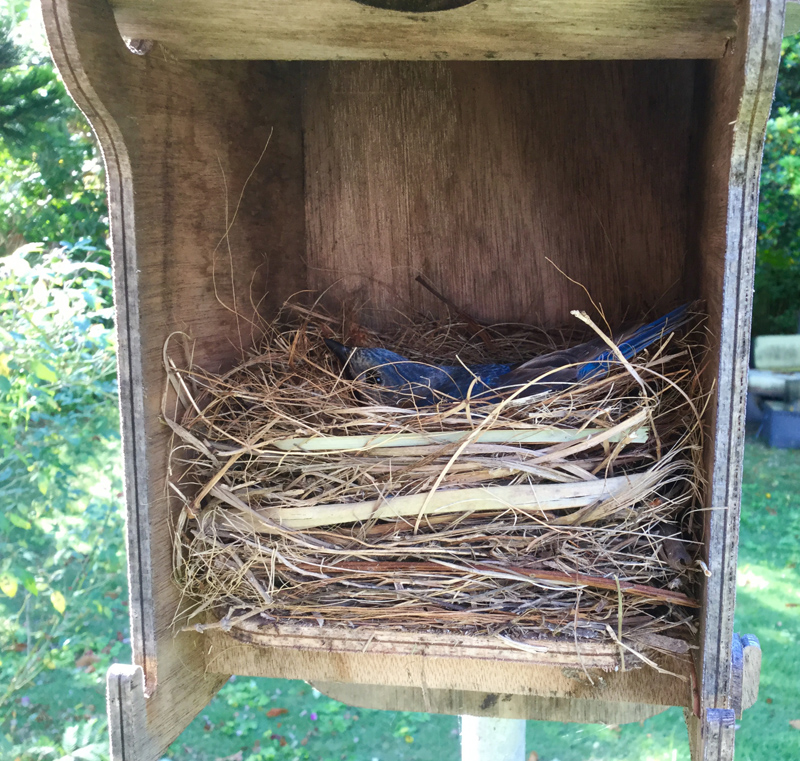 Read More About
Category: #Animal, All, Environment, Photos