Under absolutely ideal weather conditions, Bermuda's 2018/19 dressage competition season concluded with solid results achieved in this year's CEA Dressage Challenge.
Held on Saturday 18 May 2019, the Challenge is unique as it enables riders from CEA membered countries to compete against each other without the need to travel overseas. An appointed judge travels to each of the competing Islands. This year's event was judged by FEI4* Judge Brenda Minors of Canada.
This year, Bermuda's dressage riders competed in tests ranging from Training Level through to Prix St. George.
Left – right: Maya DeSiliveira, Tyler James & Kayla Bardgett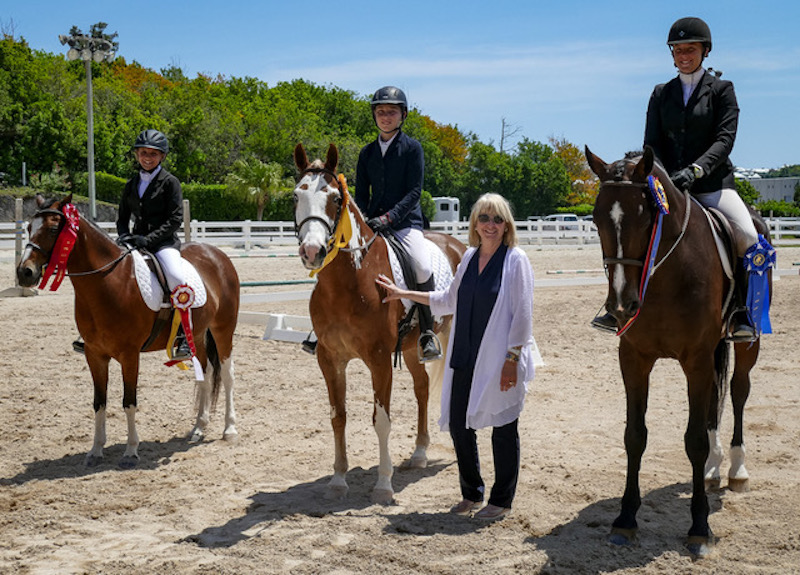 The 2019 Bermuda's Adult Team, consisting of Abby Bardgett riding Cruise Control, Virginia McKey riding Matinee and Angela Halloran Smith riding Finnomenal AV posted a cumulative score of 198.756%.
The 2019 Bermuda Junior Team consisting of Kayla Bardgett riding Causing Chaos, Tyler James & Happy Feet and Maya DaSilviera riding Just Pete posted a solid a cumulative score of 201.551%.
Judge Brenda Minor presenting to Junior Kayla Bardgett on Causing Chaos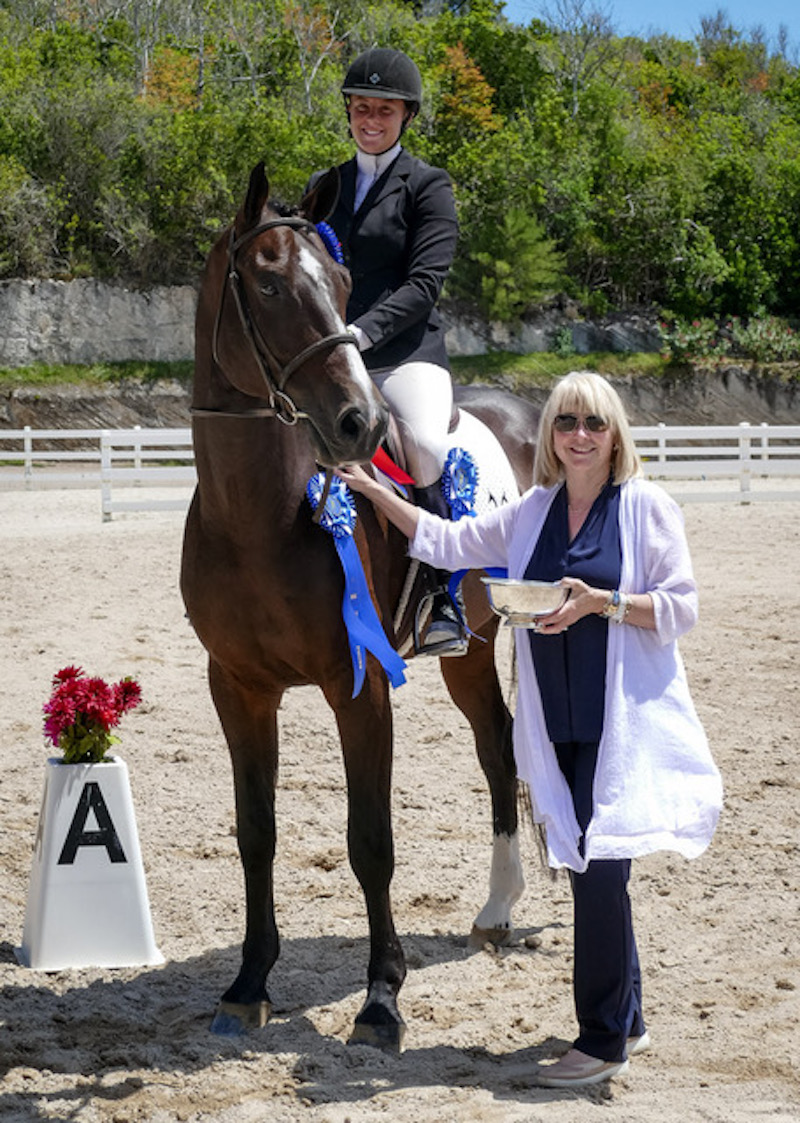 For the second year in a row, Junior Kayla Bardgett captured the Highest Score of the day [71.724%] whilst her mum, Abby Bardgett captured the Highest Adult Score of the day with a score of 66.379%. Kayla was also received the award for the Best Presented Horse.
Final Country and Individual standings will be determined once the remaining Caribbean countries have concluded their competitions.
The Bermuda Equestrian Federation extends it congratulations to all dressage competitors.
Photo courtesy: Andy Gibbs

Read More About