The Corporation of St. George reached out to the public earlier this year offering vending opportunities in the Town and Ashley's Lemonade have now set up a stand on King's Square.
Sixteen year old Ashley Stephens started Ashley's Lemonade when she was seven years old and the business has grown and become in high demand over the years.
Ashley said, "The stand will be open Monday to Friday and some weekends, including cruise ship visits, from 10.00am until 6.00pm [or later by demand] until October.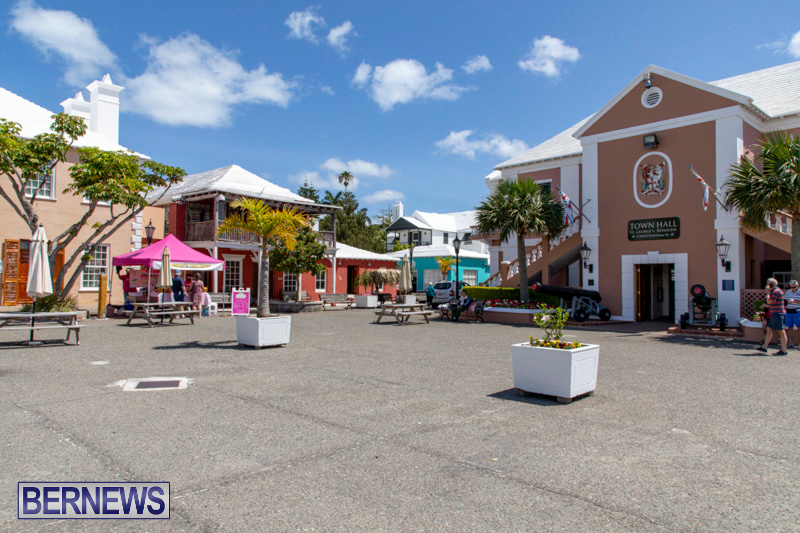 "Each week there will be a different special signature drink available and the Bermuda Sunset will also be on the menu. We are using paper straws and also have a selection of re-usable metal and plastic straws available for purchase. Ashley's Lemonade is serving the island in a cup."
Town Administrator Courtney Trott Jr. said, "It's a pleasure to have Ashley's Lemonade to be a daytime vendor. I specify daytime vendor because Ashley has supported our evening events since we really started pushing the events in St. George's going back maybe seven years now.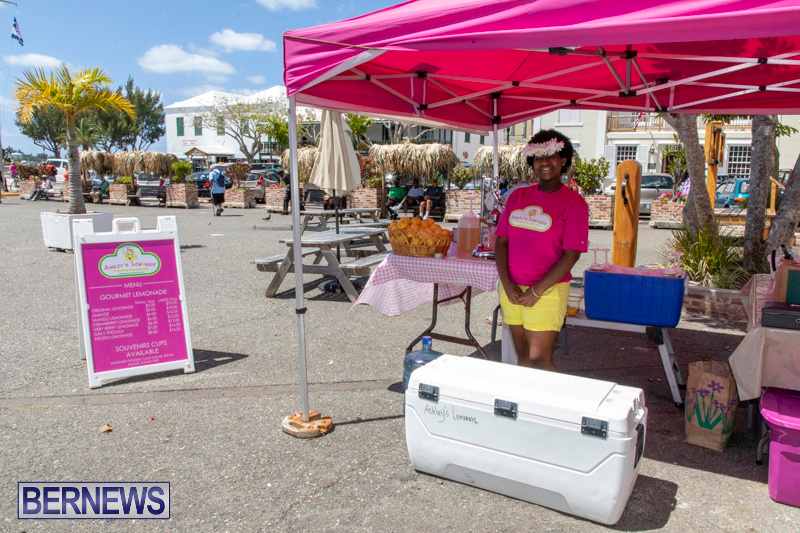 "So it's a pleasure to have her on a daily basis and in testament to that, she had a very busy day yesterday which was her first day operating. I think it's going to be a good summer, not just for her but for St. George with having her here.
"We have started to have more vendors over the last three years, since the ferry started operating on a consistent basis from Dockyard. This year we've opened it up and we'll have seven vendors throughout the course of the year, five on the Square and two at Penno's Wharf."
Ashley's Lemonade will still be available at their Reid Street location in the City of Hamilton starting next week, along with their regular appearance at Harbour Nights and community events.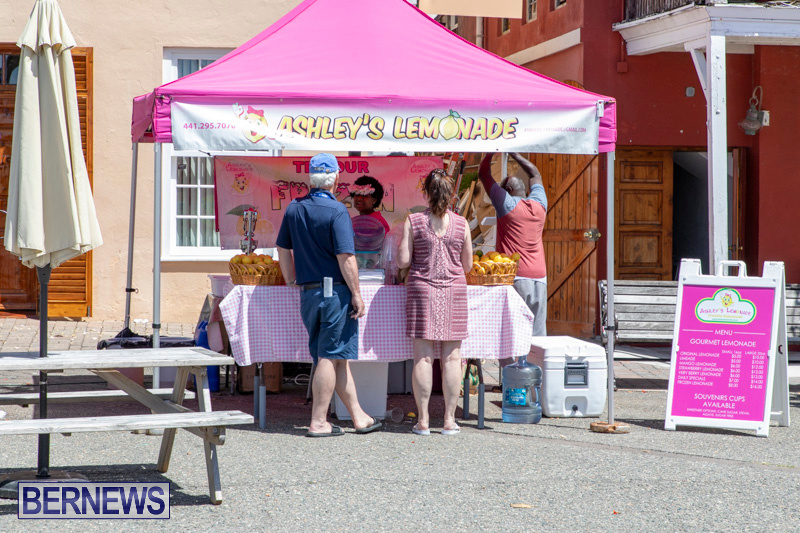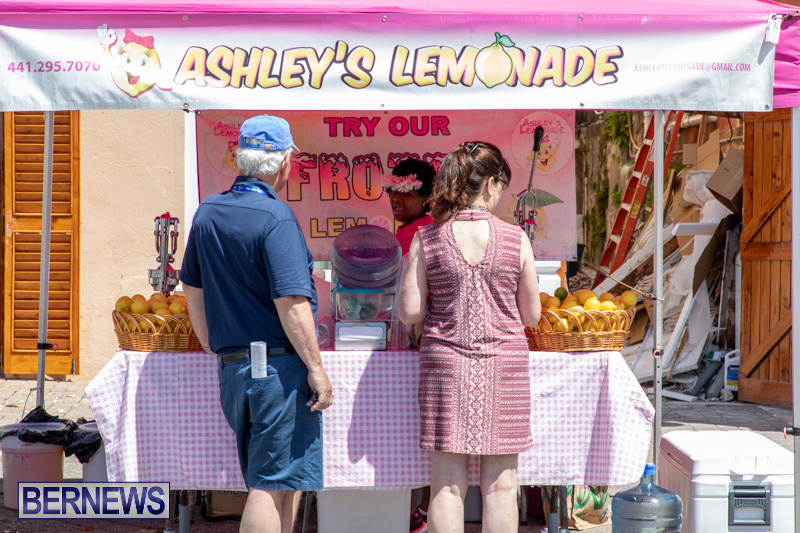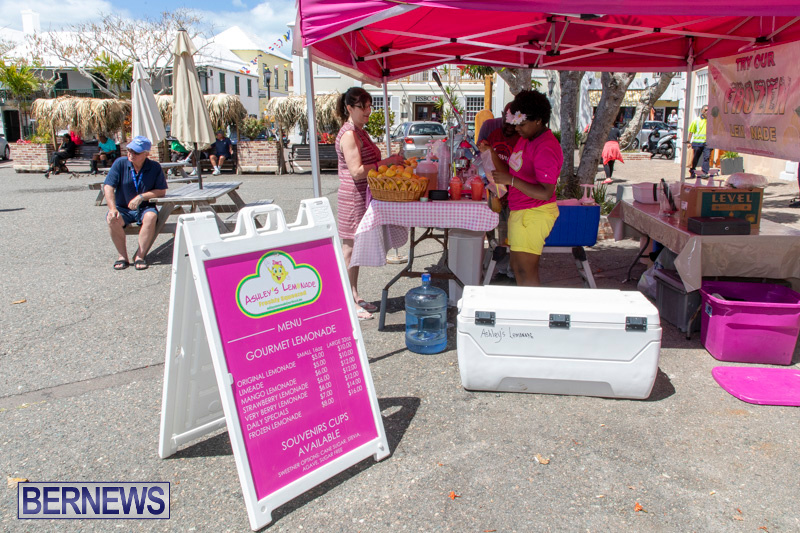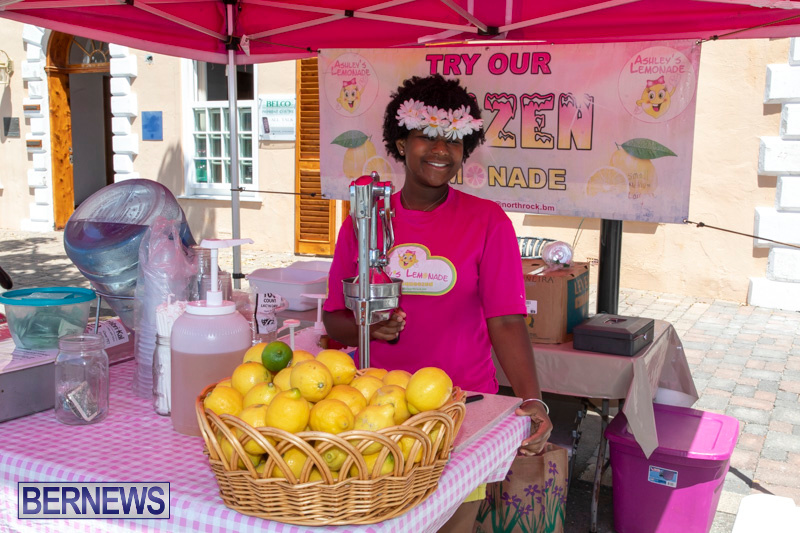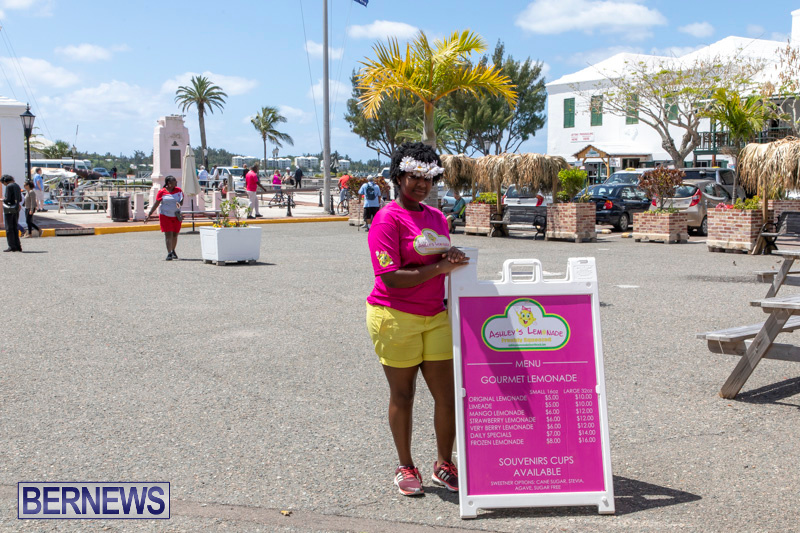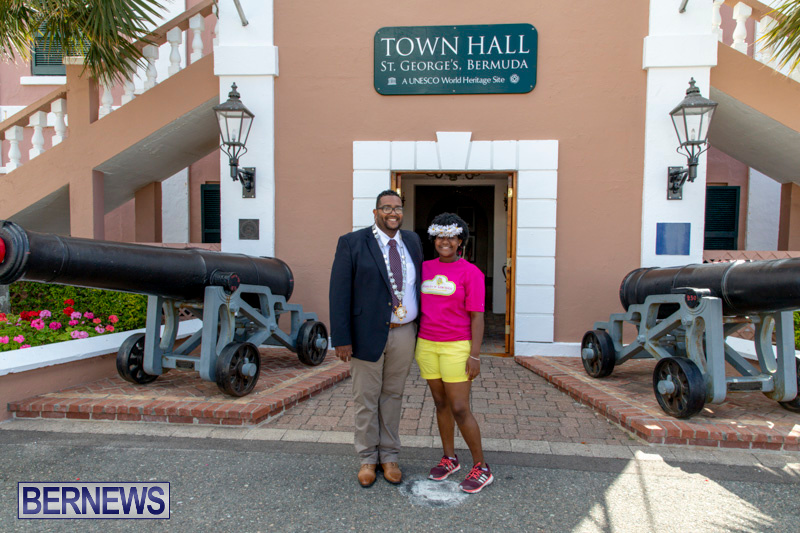 Read More About