Bermudian artist Gherdai Hassell will be exhibiting her artwork at Richard Lawson and Tina Knowles-Lawson's annual Wearable Art Gala, a prestigious charitable event set to be held on June 1 in California.
The event notice said, "WACO Theater will host the Third Annual Wearable Art Gala on Saturday, June 1, 2019. Co-Artistic Directors Tina Knowles Lawson and Richard Lawson founded the event, which is presented by SheaMoisture, to celebrate art and raise funds for the non-profit gallery and performance complex WACO Theater Center.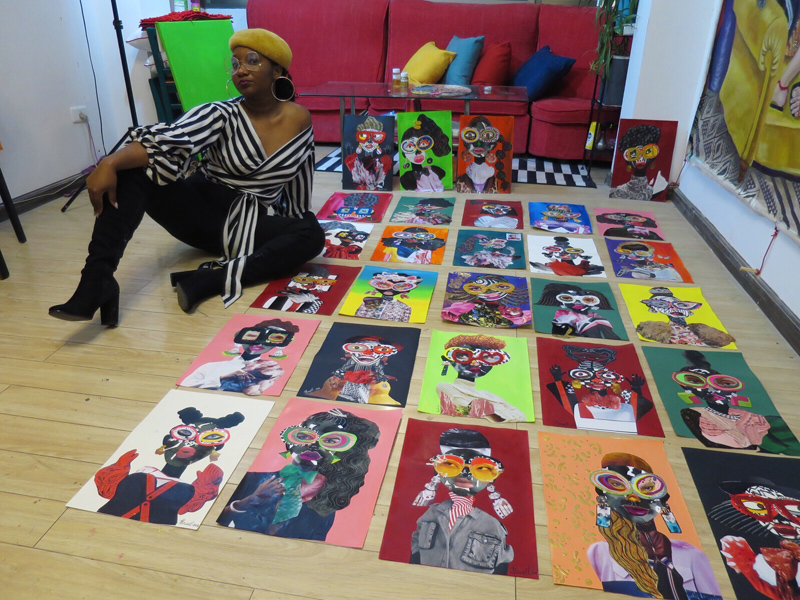 "The theme for the 2019 Gala is A Journey to the Pride Lands, based on the upcoming Walt Disney feature, The Lion King, opening nationwide July 19th. Gala guests are encouraged to create their own wearable art attire inspired by the ideals of African tradition that are at the heart of the upcoming film.
"One of Los Angeles' coveted annual events, the Wearable Art Gala celebrates African American artists, culture and tradition. Fine art pieces will be auctioned to raise money for WACO's mentorship programs, Tina's Angels and Richard's Warriors which consist of enrichment and leadership initiatives that empower inner city students ages 12-14, exposing children to all aspects of art and life that they would otherwise not have the opportunity to experience," said Mr Lawson.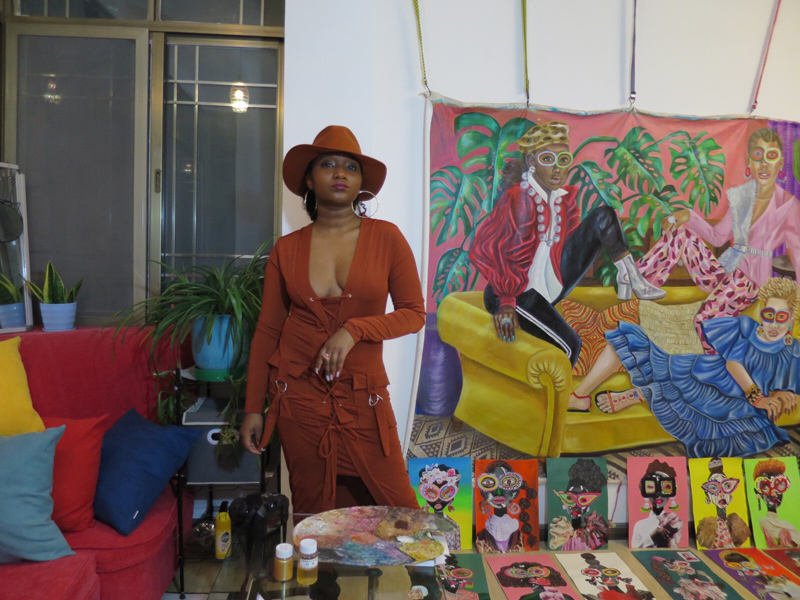 "As a designer, I am constantly inspired by themes I discover from paintings, sculpture, photography, nature and films such as the Lion King," said Ms Knowles Lawson.
"We are in a beautiful moment when black art and fashion are challenging societal norms, transforming the world of music and entertainment and truly being appreciated on a global scale."
"It's a blessing to share such a cinematic work with our students and raise funds that will benefit local communities as well as encourage a deeper understanding of narrative art," added Mr Lawson.
"Children see that captains of the industry can be creative and operate outside of their comfort zone, and not be like everyone else. That gives young people hope."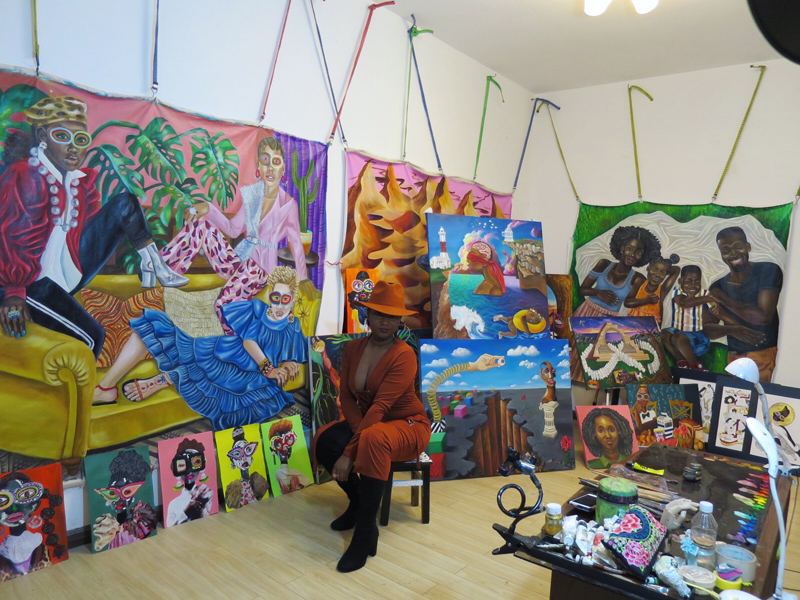 "La La Anthony, Beyoncé Knowles-Carter, Solange Knowles, Bianca Lawson, Kelly Rowland, and Michelle Williams will serve as Honorary Chairpersons for the third annual Gala," the event notice said.
"Emmy-winning actress and comedienne Tiffany Haddish will serve as the Gala's master of ceremonies. Television personality, best-selling author, and women's and diversity advocate, Star Jones returns as the Gala's celebrity auctioneer for the third year.
"The Lawsons' Louisiana Creole ancestry will again be a focal point of Gala festivities. The evening's cuisine will include an array of Creole specialties designed as a formal 4-course dinner and presented by executive chef Damon Stalworth of D's Original Take Out Grill, Los Angeles.
Video of last year's Wearable Art Gala
"The Gala will include a silent and live auction curated by Arthur Lewis and Hau Nguyen featuring fine art by artists Harmonia Rosales, Gherdai Hassell among many others.
"Artists who previously donated works to WACO include art luminaries Kehinde Wiley, Lauren Halsey, Sadie Barnette, Bethany Collins, Genevieve Gagnaird, Samuel Levi Jones, Robert Pruitt, Eduardo Sarbia, Radcliffe Bailey and designers Cynthia Bach and Lorraine Schwartz who donated jewelry designed for and worn by Beyoncé.
Gherdai Hassell — whose studio is based in Guiyang, China, where she lives and works — told Bernews, "The Wearable Art Gala's purpose is closely tied to my support for artistic programming and mentorship for young people. It's a fabulous event, celebrating art, fashion, black culture and the power of art to unite communities.
"It's a blessing that WACO Theatre Centre offers programming for underserved youth, who otherwise wouldn't be exposed to art. I'm thrilled that my work will be raising money for a worthwhile cause."
For more information, please visit www.gherdaihassell.com or her Instagram page @hassell_free.

Read More About
Category: All, Entertainment, News