The 10th Biennial Caribbean Ombudsman Association [CAROA] Conference concluded on Wednesday at the Fairmont Southampton Resort in Bermuda.
The Ombudsman for Bermuda, Victoria Pearman, and her colleagues from the region will be in training sessions with Dr. Victor Ayeni for the remainder of the week.
Dr. Ayeni is a well-known international authority on the ombudsman and related oversight institutions; he was also a proponent of establishing CAROA and provided guidance during the establishment of the Office of the Ombudsman for Bermuda.
Patrick Wellington [Trinidad & Tobago], Allison Audain-Miller [Grenada], Sheila Brathwaite [British Virgin Islands], Keursly Concincion [Curaçao], Victoria Pearman [Bermuda], Raymond Mathilda [Curaçao], Marion Blair [Antigua], Randolf Duggins [Siint Maarten], and Rosemarie Husbands-Mathurin [St. Lucia]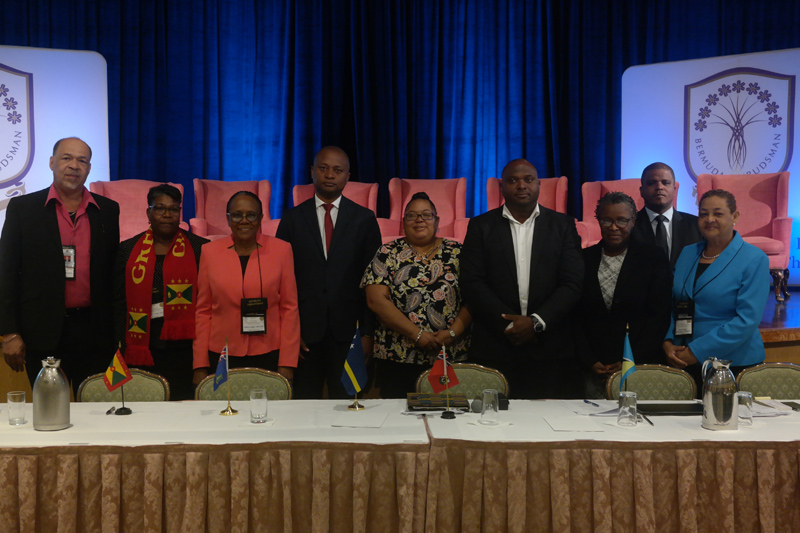 Ms. Pearman said, "As the outgoing CAROA President, I am very pleased with the conference outcome and the high level of engagement amongst our 32 delegates, who visited our shores from 15 different countries.
"We had a good turnout from members of the public, including interested overseas visitors, who attended our morning sessions. These public sessions featured local and international presenters who shared valuable insight on two timely subjects: Strengthening Relationships while Maintaining Independence; and Climate Change and Ombudsmanship."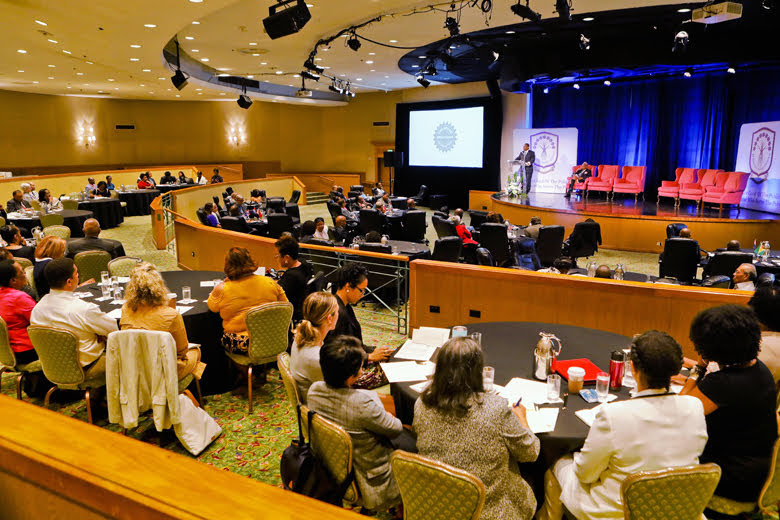 The conference was moderated by Mr. Leopold Mills II and opened with a blessing by Chaplain Kevin Santucci. Various Bermuda dignitaries attended the public sessions, including the Deputy Governor, the President of the Senate, former Premiers and senior public servants, as well as staff members from non-ministry offices. The Minister of Public Works, Lt. Col. David Burch, chaired Tuesday's session on climate change.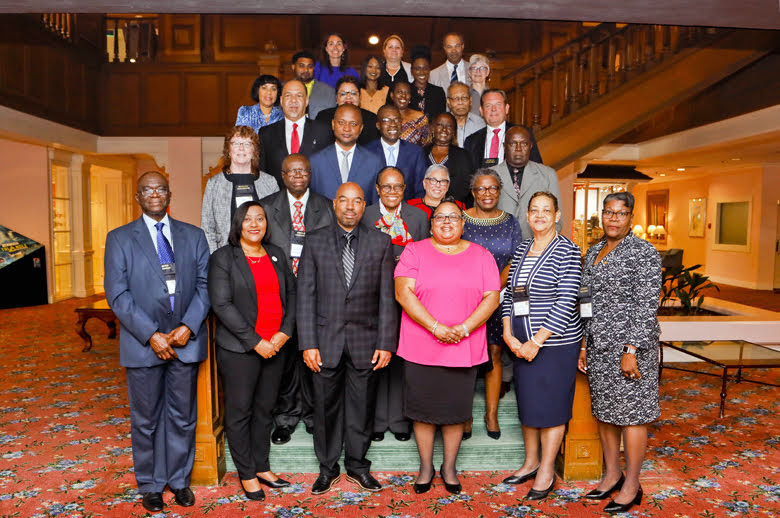 Ms. Pearman added, "One noteworthy result was Minister Burch's commitment to encourage the Bermuda Government to invite the Ombudsman to join in disaster management efforts at the planning stage. This would allow for more direct sharing of lessons learned across the region. CAROA invites other regional governments to consider such action."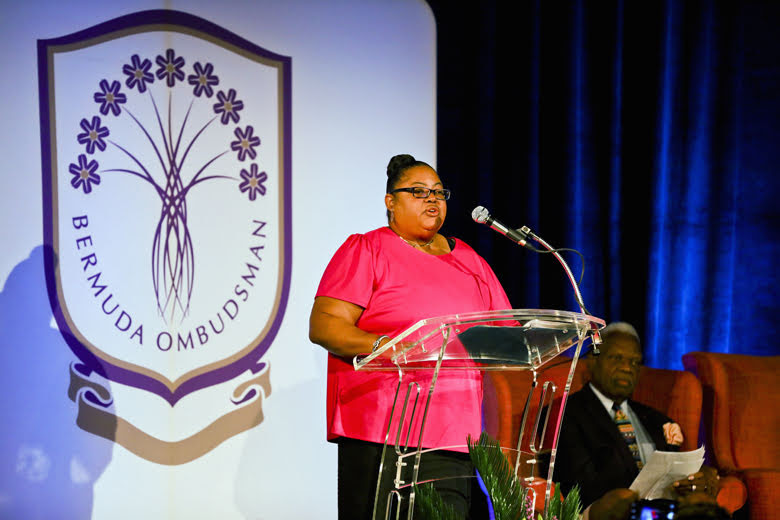 In addition, Ms. Pearman shared, "The feedback we've received from delegates, local participants and members of the public has been extremely positive. By all accounts, the conference was a great success.
"The delegates also experienced Bermuda during the evenings, including a special performance by the Gombeys, a boat ride to City of Hamilton's Harbour Nights, a narrated bus tour of significant points of interest from a Caribbean perspective, and a walking tour of the town of St. George including a meet-and-greet with a councillor of St. George. I am extremely proud of our representation and wish to thank my team, volunteers and all who have assisted in organising and hosting this conference."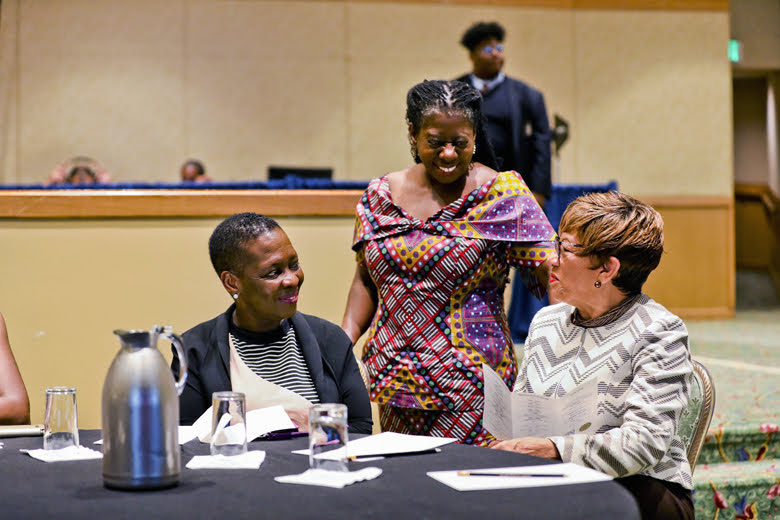 Ms. Pearman said, "We now share our Bermuda Declaration, as a conference outcome, to demonstrate that CAROA remains committed to continually improving ombudsman practices through regional cooperation. The robust discussion also allowed us to identify a number of important action areas, which we are compiling for CAROA's newly appointed council to assess for prioritising and action planning in short course."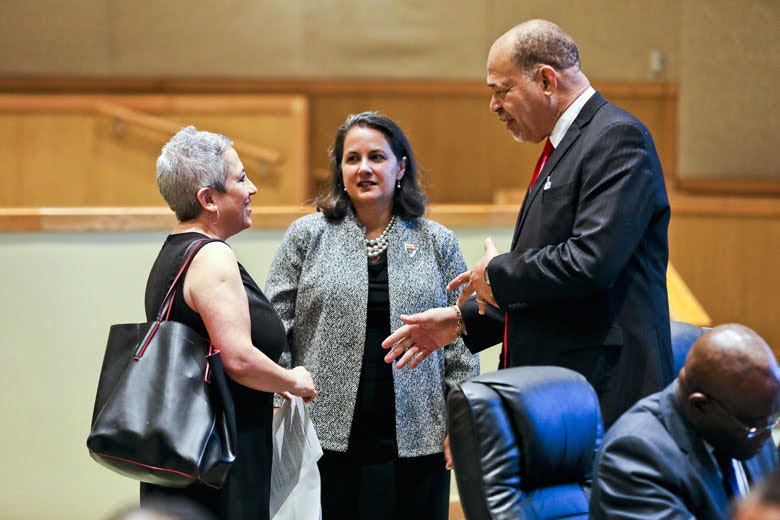 The conference concluded with a general membership meeting for CAROA and the election of a new council of six members, including two re-elected members, for the 2019–2021 term starting on 1st July.
Ms. Pearman added, "I advised my colleagues that I would not put myself forward to continue as President of the CAROA Council beyond the end of June. The election was held, and the newly elected CAROA Council will be headed by new President, Dr. Rosemarie Husbands-Mathurin, Parliamentary Commissioner for St. Lucia.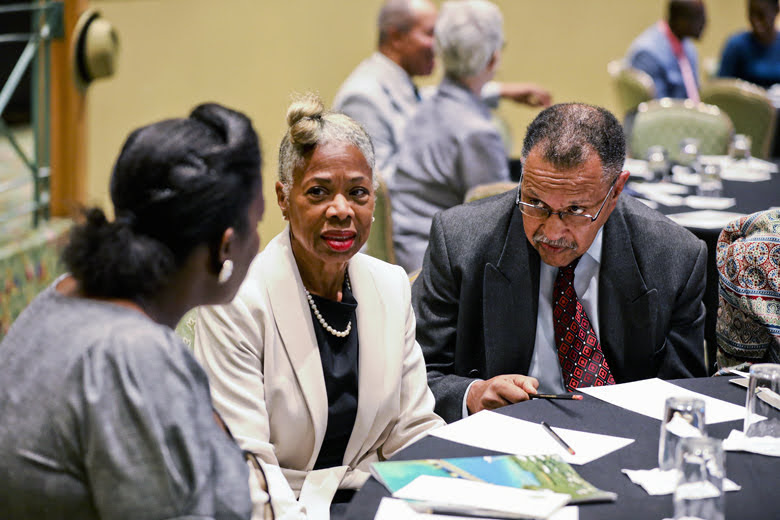 Other newly elected members of the Council are:
Ms. Sheila Brathwaite, Complaints Commissioner for the British Virgin Islands, as Vice President;
Ms. Allison Audain-Miller, Ombudsman for Grenada, as General Member;
Mr. Patrick Wellington, Ombudsman for Trinidad & Tobago, as General Member;
Mr. Randolf Duggins, Secretary General for the Ombudsman of Siint Maarten, as Secretary; and
Mr. Raymond Mathilda, Executive Secretary of the Ombudsman for Curaçao, as Treasurer."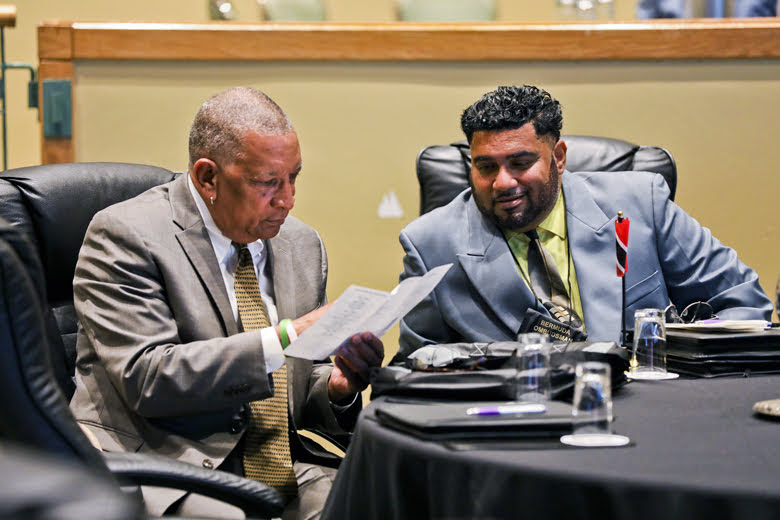 Ms. Pearman affirmed, "I will continue as Regional President for the Caribbean and Latin America of the International Ombudsman Institute, which is the largest global body representing ombudsman from 199 countries and associated bodies. This role and the work of our own office will keep me sufficiently occupied and engaged."
The full CAROA Bermuda Declaration 2019 follows below [PDF here]:
Read More About
Category: All