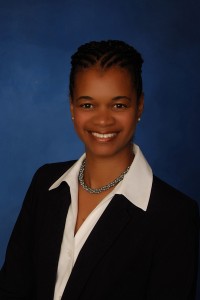 Executive Director of Transcendence Tawanna Wedderburn will be presenting a Lunch and Learn session at the Bermuda Chamber of Commerce on the topic of "Integrity and Ethics in the Workplace."
A spokesperson said, "The Bermuda Chamber of Commerce is pleased to announce a Lunch and Learn Information Session open to members and non members on the topic of Integrity and Ethics in the Workplace. This session will be held on-site in the Chamber Boardroom on Tuesday June 11, from 12:30PM – 2:00PM.
"Presented by Ms. Tawanna Wedderburn, Executive Director of Transcendence, this interactive session will allow participants to gain a deeper understanding of:
"What ethics means in the workplace
"What the ideal ethical workplace includes
"How to deal with unethical colleagues
"Real life scenarios will be used to enable you to practice ethical decision-making skills. Examples may include situations involving confidentiality, discrimination and harassment and conflicts of interest."
"This lunch and learn is the first time this type of training is being offered to companies in the non-profit and private sectors, by a local senior professional with experience in ethics consultations, who has led ethics training for several years.
"Ms. Wedderburn has over 20 years' experience in the field of mental health, having worked in hospitals in Canada and Bermuda, before leading the island's health regulator for several years to improve the quality of healthcare in Bermuda.
"Tawanna sat on the hospital's Ethics Committee for ten years, assisting with the sub-committee for ethical consultations, reviewing ethical policies within the hospital setting and receiving annual training from the Department of Bioethics, Dalhousie University in collaboration with the Bermuda Hospitals Board.
"In addition, Tawanna has taught ethics in the workplace for senior managers and managers for three years in the public sector."
According to Ms. Wedderburn, "Every ethical dilemma we face gives us many opportunities to improve a company's success and promote the degree to which an employee feels happy and fulfilled at work."
Read More About