The Bermuda Heroes Weekend Carnival is being re-branded to the 'Bermuda Carnival' the organisers announced today, and they also revealed the route for the Parade of Bands which is set to take place in Hamilton next month.
A spokesperson said, "We are less than one month away from officially celebrating our 5-year anniversary. Are you feeling the excitement buzzing in the air? We certainly are!
"In the build up to this distinctive milestone, our team has been promising surprises, along with a few changes to make our events in June bigger and better. Finally, it is time to reveal the one change that you, our supporters, with your unfailing dedication have inspired.
"From the beginning, you came to our fetes, you got dutty and wild in J'Ouvert, and you proudly wore those stunning costumes as you danced feverously on the Bermudian streets.
"Then you brought your friends, and they invited their family members in the Caribbean, cousins in North America, and classmates from as far away as London. All together, your participation made this festival the Fastest Growing Carnival in the World.
"Leading us to today, where in tribute to your efforts, and hopefully with your blessing, we are re-branding the name of this celebration from Bermuda Heroes Weekend Carnival, to simply Bermuda Carnival! Just two words; but two vital words that reflect and represent your enduring commitment to our team over the last 5 years.
"From our team to all of you, we thank you! Also, from your DMs and emails, there is one more piece of information you need immediately from us. The route of the Bermuda Carnival Parade of Bands, hosted and presented by the City of Hamilton. We know it took awhile but here it is!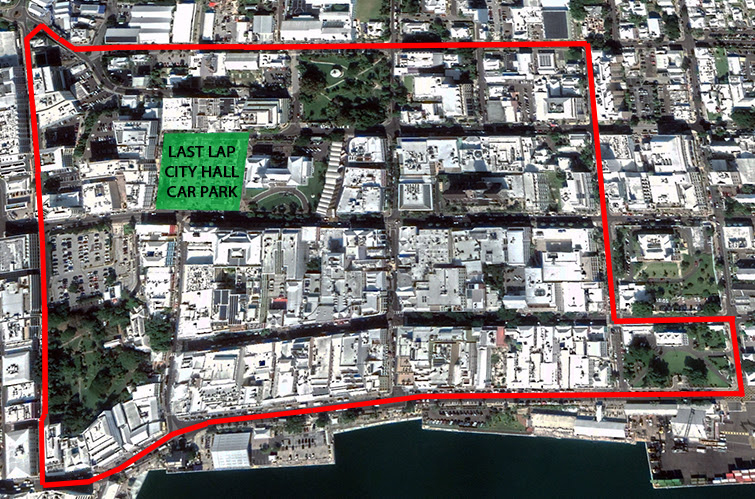 "Each band will begin the Parade from their respective parks, and then proceed clockwise around the route.
This route runs West along Front Street, giving you those beautiful Harbour views!
Then make a Right Turn, North onto Par-La-Ville Road,
Up next, another Right Turn, this time East onto Serpentine Road and straight onto Dundonald Street.
After that, dance those legs into a Right Turn, South, onto Parliament Street.
Then a Left Turn, East, onto Reid Street.
Put those hands in the air and make a Right Turn, South onto Court Street.
And finally, with the music pushing our energy levels higher than high, we are making a Right Turn, back to moving West along Front Street.

Read More About
Category: All, Entertainment, News