As the Bermuda Electric Light Company [BELCO] prepares to receive new generators for its North Power Station [NPS], the Company today notified the public about traffic delays that will be necessary for the engines' transportation.
"Canal Road will be closed from May 8 until May 27, 2019 with no access for the duration of this time period. The closure is essential to allow temporary reinforcement of the railway bridge under Cedar Avenue," BELCO said.
"There will also be some traffic delays and parking disruptions in the City of Hamilton due to the special slow-moving vehicle needed to transport the engines. These delays will take places from 7:00pm to 11:00pm between May 14 and May 27.
"The affected roads are Front Street, Queen Street, Dismont Drive, Victoria Street, Washington Street, Elliot Street, Cedar Avenue, and St. John's Road.
"Motorists are advised to use alternative routes during these times. Please see belco.bm for the affected route.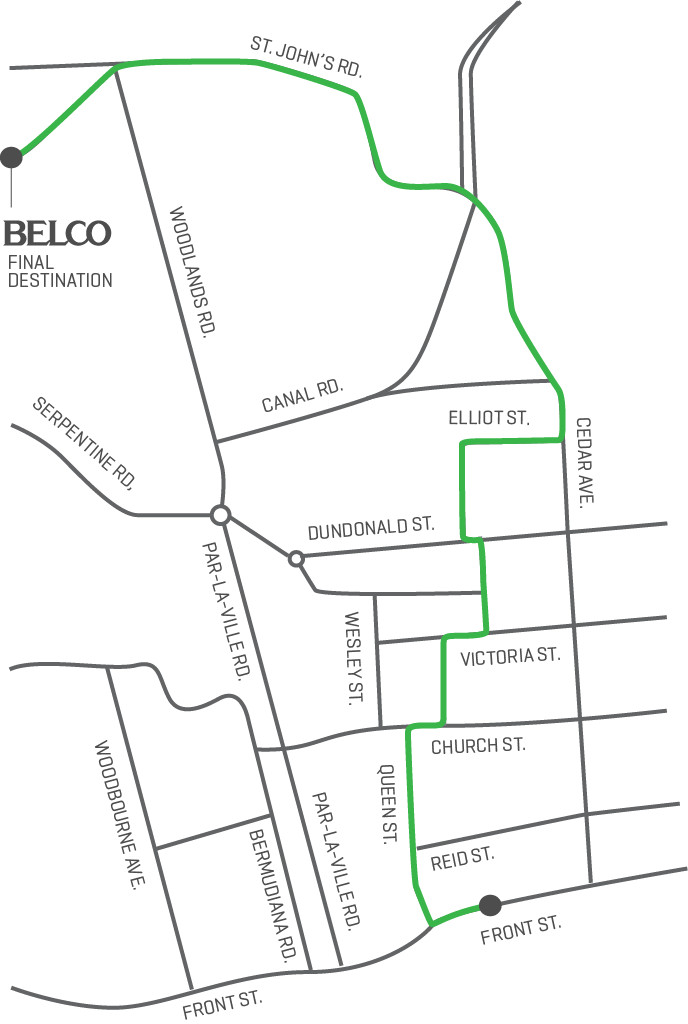 "The NPS is part of the Company's capital plan with the new power station comprising four 14 Mega Watt [MW] dual-fuel engines that can run on traditional fuel or natural gas and will provide 56 MW of power. Construction on the new plant began in October, 2018 and is expected to be completed later this year with commissioning early in 2020.
"Other aspects of the capital plan include the 10 MW Battery Energy Storage System [BESS] that was successfully brought online in April, as well as comprehensive upgrades to the transmission and distribution system across the island that are ongoing."
BELCO President Dennis Pimentel said: "These new engines represent our commitment to building a foundation for the future and will ensure we can continue to serve the people of Bermuda with safe, reliable and cost-effective electricity for many years to come.
"The engines that they will replace are between 40 and 50 years old and are becoming increasingly costly to maintain. The ultimate goal is to bring down prices for our customers and these new engines will assist in achieving that goal."
"BELCO wishes to apologise for any inconvenience and to thank members of the public for their cooperation. Further details are available at www.belco.bm."
Read More About
Category: All, News, technology