Numerous members of the Kiwanis Club of St George's have now received their certification after participating in a SCARS workshop.
The Kiwanis Club of St George's — whose main goal is "serving the children of the world" –  decided that the SCARS workshop would not be limited to club members, but rather opened to the community.
Held at the Heritage Centre in St George's, the event also attracted participants from Pembroke and from Warwick. Since SCARS works towards the elimination of all types of child abuse, and Kiwanis' main interest is improving the lot of children, it was felt that the workshop would be of great benefit to members and friends.
Front row: Past Lieutenant Governor Altama Burgess, Director David Burgess, Past Treasurer Fanny Churm, Distinguished Past Lieutenant Governor Lily Oatley, and President-Designate Daron Lowe; Back row: Distinguished Past Lieutenant Governor Marie Kent-Smith, Past President Rose Douglas, Robin Warren, and Director-Designate Keina Rollins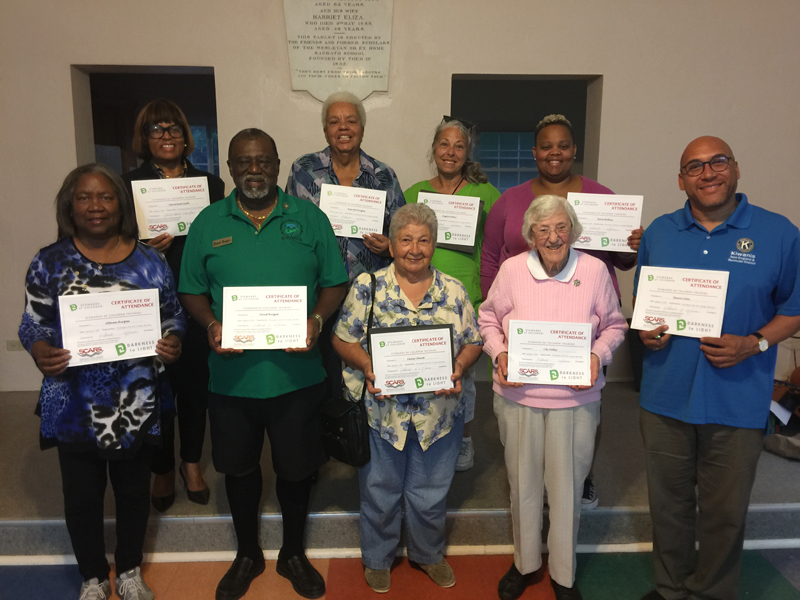 Read More About
Category: All