Counselors from CedarBridge Academy, Berkeley Institute, and the Bermuda College recently completed the internationally recognized Career Development Facilitator [CDF] certification, which is granted and maintained by the Center for Credentialing and Certification [CCE].
"The robust program provided the counselors with an opportunity to reinforce their knowledge and identify new tools they can use to support the students they serve," a My Future Bermuda spokesperson explained.
"The Principals of both senior schools, members of the Board of My Future Bermuda, a representative from the Department of Workforce Development, the coordinator for the Career Pathways program at Berkeley Institute and others were present to celebrate the counselors' achievements.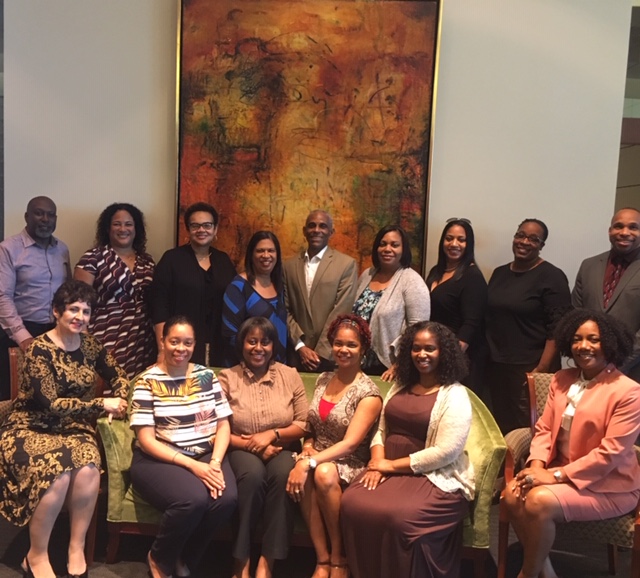 Counselors who attained the CDF included CedarBridge's Clindel Lowe, Winnifred Simmons, Angelita Outerbridge, and Roshanda Caines; Berkeley's Brenton Burgess, Deirdre Ross-Nwasike, Tyrone McHardy, Deborah Seymour, and Cindy Smith; and the Bermuda College's Nikkita Scott, Lyndon Jackson, Lisa Latham, and Janea Mallory.
In addition to the senior school and Bermuda College counselors, Marguerite Fields from the Adult Education School also completed the Career Development Facilitator certification.
A spokesperson for My Future Bermuda stated, "My Future Bermuda is an organization dedicated to the career development and growth of Bermuda's students, and we were more than happy to partner with the Department of Education and the Adult Education School in this worthy endeavor."

Read More About