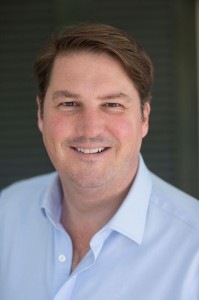 [Opinion column written by OBA MP Scott Pearman]
It will very soon be my one year anniversary as an elected MP. People often ask me how I am finding it up on the Hill. My first year as the newest member of the House has certainly been interesting, sometimes frustrating, and, occasionally, profound.
The legislation is probably the most "interesting" part. Our laws matter: they are not just words on a page; they impact upon our daily lives. How the Government raises and spends the people's money is also fundamental to the economy. This past year has seen considerable tax increases. Time will tell whether it was really sensible to raise taxes in a faltering economy.
The "frustrating" part is the 'politics' of it all. But what did I expect, right?
Still, it astounds me to hear people speak in Parliament – often with great passion – saying things they must know to be incorrect.
Take the Government's shocking declaration that it 'achieved' the first budget surplus since 2003. The Government has done no such thing of course. As any MP should know, the budget is merely a prediction for the future year. Bermudians won't know whether any surplus has been achieved until afterwards. Again, time will tell.
Yet the PLP budget was spun as having "achieved" a surplus. This is misleading. Such spin is unnecessary. Frustrating.
But there have been "profound" moments too. And this is the reason public service matters.
Recently former PLP Minister Michael Weeks spoke in the House, possibly for the first time since his removal as Minister for Social Development. He gave such a powerful speech that the House fell silent; there was no 'chirping' from MPs as is often the case.
MP Weeks spoke of the shame all Bermudians should feel about how we treat our most vulnerable citizens. Specifically, he spoke of the crisis of homelessness. Of the fact that no Government has fulfilled promises to fund the new homeless shelter at Bishop Spencer. His speech was rightly covered in the media.
The former Minister called for a bi-partisan effort to address this serious problem. The speech took courage on his part. The current Government is not fond of having its inadequacies pointed out. They only tend to call for bi-partisanship when they already know the Opposition disagrees on an issue.
Yet here is a very important issue about which, surely, all Bermudians can agree. What is the point of Government if it does not help those most in need?
In an all too rare show of consensus, MP Weeks' clarion call was endorsed by the OBA. Shadow Minister Sylvan Richards confirmed: "This should be a bipartisan effort. This is something that we all agree on. We are put here in this place for a reason and taking care of our homeless is a noble one."
So, on this issue, the Opposition is prepared to roll up its sleeves and help the Government get this done. As I noted when I stood for Parliament, we Bermudians have more in common than that which divides us. We must work together to solve Bermuda's problems.
And while on the subject of our most vulnerable, let me return to an issue about which I have spoken often in my short time in politics. The scandal at the Department of Child and Family Services, where several Bermudian children have raised allegations of neglect and abuse.
On the same Friday that MP Weeks extended his hand across the partisan aisle, the Premier, in answer to a Parliamentary Question, confirmed that the investigation into DCFS has now concluded. The Premier stated he did not read the Report. He would not confirm that the Report will be made public. Present indications are the Report will not be.
This is another issue that is too important for partisanship. Bermuda must know the outcome of the investigation into alleged mistreatment of Bermudian children under the Department's care. Repeated calls for an independent judicial investigation have, sadly, led nowhere.
Children and Family Services was part of MP Weeks' former Social Development Ministry. Perhaps MP Weeks will demonstrate courage yet again, and do what he can to ensure the Report is released.
- Scott Pearman MP is the OBA's Shadow Minister for Legal Affairs

20 Most Recent Opinion Columns

Opinion columns reflect the views of the writer, and not those of Bernews Ltd. To submit an Opinion Column/Letter to the Editor, please email info@bernews.com. Bernews welcomes submissions, and while there are no length restrictions, all columns must be signed by the writer's real name.
-
Read More About