The Bermuda Bicycle Association's Road Race Championships was held this morning in St. David's in perfect conditions.
Dominique Mayho reclaimed his Open Men title ahead of Conor White, and Kaden Hopkins. Caitlin Conyers edged out Nicole Mitchell for the women's title with Ashley Couper in third.
Nic Narraway demonstrated his strength as the top Junior Male, separating the race and then powering away from second place finisher Tommy Marshall. Nazarai Fox outsprinted Keiran Malott for third. In the Junior Women race Zoe Hasselkuss added to her her trophy cabinet, besting Megan Hands and Liana Medeiros.
Megan Hands, Tommy Marshall, Nicole Mitchell, Conor White, Caitlin Conyers, Zoe Hasselkuss, Dominique Mayho, Nic Narraway, Kaden Hopkins, Nazarai Fox, Liana Medeiros & Ashley Couper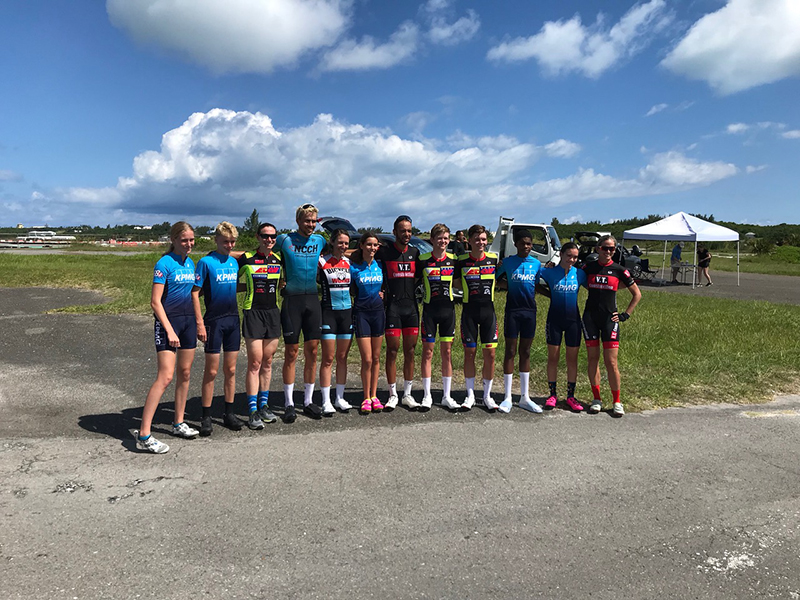 Next week is the final national championship race of 2019 with the criterium championship which will be held on Sunday in Hamilton. Narraway will miss this event as he is off to race in the Junior Tour of Ireland with a composite team of riders from the USA Cycling Talent ID Camp he attended last week.
The full Road Race Championships results follow below [PDF here]:

Read More About