Appleby has announced the promotion of Corporate lawyer Josephine Noddings and Dispute Resolution lawyer Lalita Vaswani to Senior Associate.
Both Ms. Noddings and Ms. Vaswani joined the firm in 2017 as associates gaining experience across a broad range of sectors.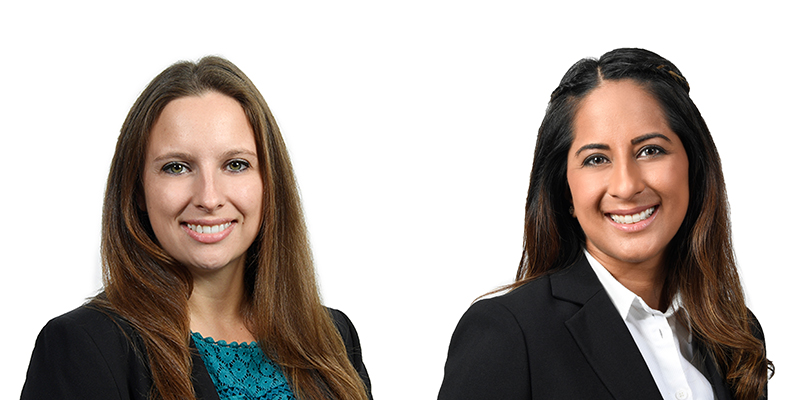 Josephine Noddings practices in all areas of corporate and commercial law, including insurance law and regulation, public and private M&A and joint ventures. In addition her practice includes advising on the structuring and formation of investment funds, including master and feeder structures and ILS funds. Ms. Noddings is also a member of Appleby's global Technology & Innovation team.
Lalita Vaswani practices commercial and corporate litigation with a focus on restructuring and insolvency. Prior to joining Appleby, Ms. Vaswani worked in the Litigation and Restructuring Group of a top tier Caribbean law firm, where she played a pivotal role on legal advisory teams in high profile cross-border bankruptcy and insolvency matters. Ms. Vaswani contributes frequently to various publications, recently contributing to the Bankruptcy & Restructuring Expert Guide.
Appleby Bermuda Managing Partner, Tim Faries, said: "The promotion of these talented individuals continues to add to the depth and experience of our Corporate and Dispute Resolution teams. Each appointment is well deserved and is a testament to the hard work and dedication to client service exemplified by each recipient. Congratulations to Josephine and Lalita."

Read More About