News that Shane Burrows, Akim Johnston, and Keneilla Morrison received MarketPlace Education Awards, the Bermuda Women's Under 20 CONCACAF team defeated Antigua 5-1, the Future Leaders Programme held an induction ceremony, Philip Hagen and Joshua Reid were awarded EY Gil Tucker Bermuda Scholarships were all some of the positive news stories from the past week.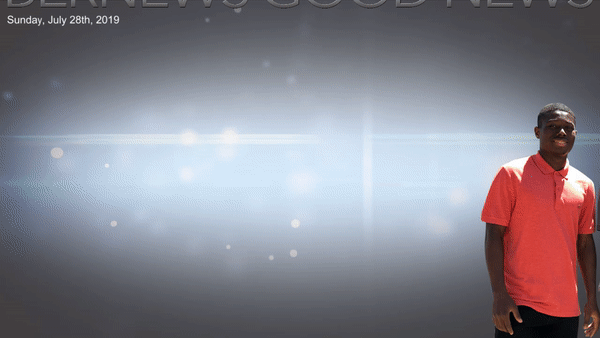 In additional good news, the Bermuda Children's Dressage Team won the CEA Challenge, a goal by Zeiko Lewis for Charleston Battery has been nominated for Goal of the Week, Justin Donawa scored in a Darlington FC win, donations for BHB Scholarships topped $1 million, and YouthVision Promotions have collaborated with local clubs to promote the Clubs Against Violence Campaign.
In an effort to highlight some of positive news happening in our community, we supplement our standard morning and evening email newsletters with a special Sunday "Good News" email newsletter edition, and also produce a highlight video and article which strictly focuses on the positive news about Bermuda and Bermudians from the past week. You can sign up to have the free newsletter delivered via email here, and/or access the links below.
In addition, for those who like positive news, please feel free to visit our sister site ForeverBermuda.com, which seeks to showcase uplifting Bermuda news and visitor related services, or BermudaCovers.com, which offers an array of free Facebook and social media cover images, graphic designs and videos to assist you in showing off your Bermudian pride on social media!
Links to some of the 'good news' from the past week are below:

Read More About