Aries Sports Center, in partnership with the Bermuda Wanshou Association, will hold the first annual Aries Fighting Championships on Saturday, July 20.
A spokesperson said, "The event will consist of an day time family fun day, followed by a fight night of edge of the seat entertainment featuring Bermuda's best youth and adult Chinese kickboxing and Brazilian jiu-jitsu competitors."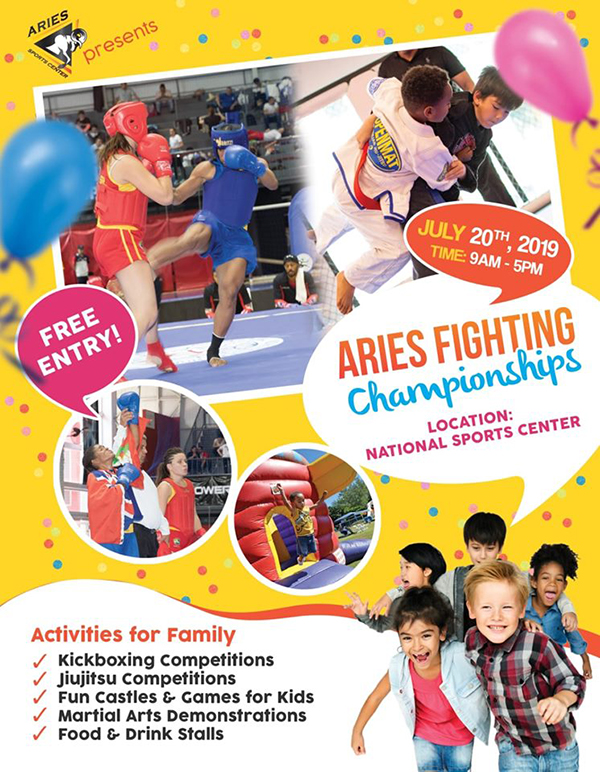 "The event will start at 9:00AM and take place under at the National Sports Center under the Big Tent on the North Field. It will begin with a family fun day designed to bring the community together in support of some of Bermuda's most talented martial artists. Entry is free for the daytime event between 9:00AM through 5:00PM, and it promises to be an awesome day with something for everyone in the family to enjoy, including a kid's zone with fun castle and face painting.
"There will be high-energy demonstrations alongside competitive matches. Food and drinks will be available for purchase from a number of well-loved vendors.
"The main event will start at 7:00PM with gates opening at 6:00PM. The event is unlike any other that has taken place in Bermuda to date with high level competitions between local and international Chinese kickboxing and Brazilian jiu-jitsu athletes.
"They will will face off on top of a competition Lei Tai in front of the crowd. Our competitors will be traveling from Europe, Canada and the United States to compete against our local athletes. Come out and support competitors such as Reyel 'Red Dragon' Bowen, Krista 'Fire' Dyer, and Ryley Mason as they look to represent Bermuda on our local soil against fierce competition."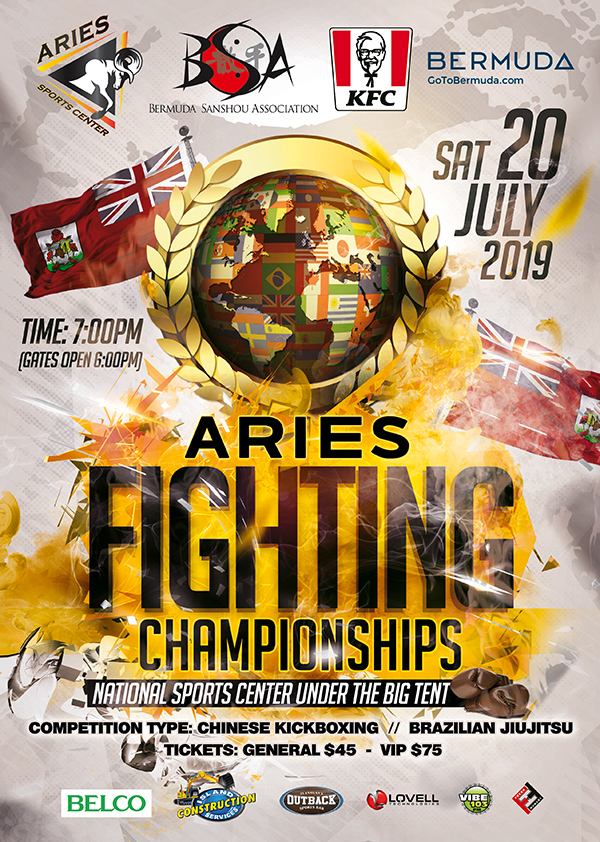 "General admission is $45, and tickets can be purchased at ptix.bm. VIP tickets are $75 and include ringside seating and designated parking at the National Sports Center.
"This exciting event is made possible by our sponsors, Island Construction Services, Outback Sports Bar, Intelisign, Fresh & Hungry, Vibe 103, BELCO, Bermuda Tourism Authority, Aries Sports Center and KFC."

Read More About