The Independent Bermuda team at the Heart of Europe debate tournament which was held in the Czech Republic made an excellent showing to rank second overall, finishing the finals as runners-up to South Korea.
The team — made up of Hailey O'Donnell and Genevieve Lau of Bermuda High School, as well as Kate Tobin of Somersfield Academy — won 7 out of 8 debates in the preliminary rounds, topping the charts with the most wins, the highest judges ballots [21], and the highest speaking points [2,023.5].
Team Independent Bermuda: Kate Tobin, Genevieve Lau and Hailey O'Donnell.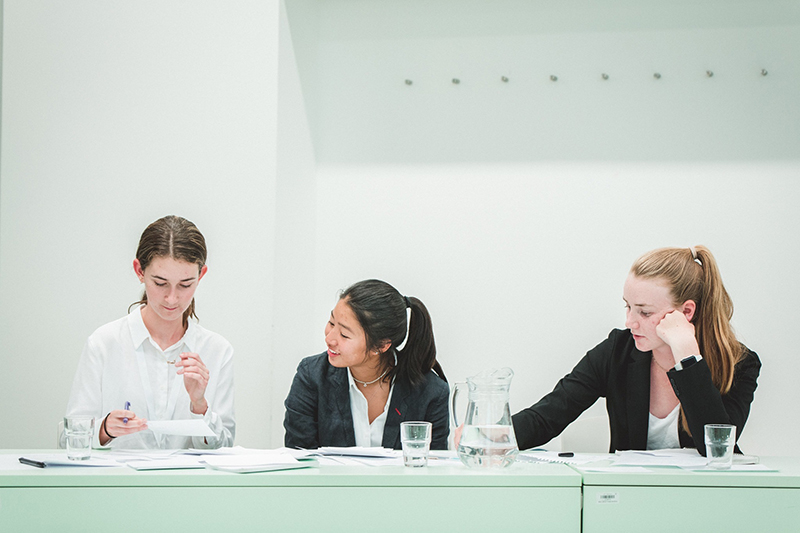 The team entered the quarter finals Monday where they defeated team CDS Red [Czech Republic], and they then beat team Bulgaria in the semi finals with a split decisions of 3 judges to 2.
The team went into the finals where they debated the motion "This house would ban the use of a space programme for any military or covert purposes," which they had to propose.
In addition to ranking second overall, the team enjoy individual speaking prizes. Hailey O'Donnell was ranked as the best overall speaker at the tournament, while Genevieve Lau ranked 3rd overall and Kate Tobin ranked 4th.
"We are incredibly happy for the team to have made it into the finals and commend the girls for their hard work which resulted in this fantastic result. We are also grateful for the outpouring of support that we received from home," remarked Krystalle Tobin, mother of Kate and team coach.
Coy Kijaun Millett, Bermuda national debate team coach who also assisted the team, said, "The team have worked hard and represented Bermuda well.
"This is the highest international achievement Bermuda debate has seen to date, so we are very proud of the girls and celebrate their accomplishments, both as a team and individually as top speakers."

Read More About