Family Centre officially kicked off its annual Cup Match campaign with the traditional pinning of the Family Centre's Cup Match Team Ribbons on the Premier David Burt at the Cabinet Office along with representatives of St. George's and Somerset Cricket Clubs.
Family Centre's Cup Match Tag Day is scheduled for Wednesday, July 31st.
Martha Dismont, Executive Director of Family Centre said, "This event is a very special time for us at Family Centre. We get to celebrate this iconic tradition with Bermuda. Every member of staff is involved in the activities of the day.
"Family Centre believes traditions are extremely important to our children and families in Bermuda. Some of the work of Family Centre encourages families and their children to appreciate traditions, and where possible create new ones that strengthen a child or a family's resilience, who may be facing challenges.
"As an organization, we are very fortunate to have Clarien Bank as our title sponsor. Their active participation on the day contributes to the extra specialness of our Tag Day. Thanks to their support we can offer the Cup Match ribbons and stickers that enhance the spirit of healthy competition and wonderful camaraderie throughout the island."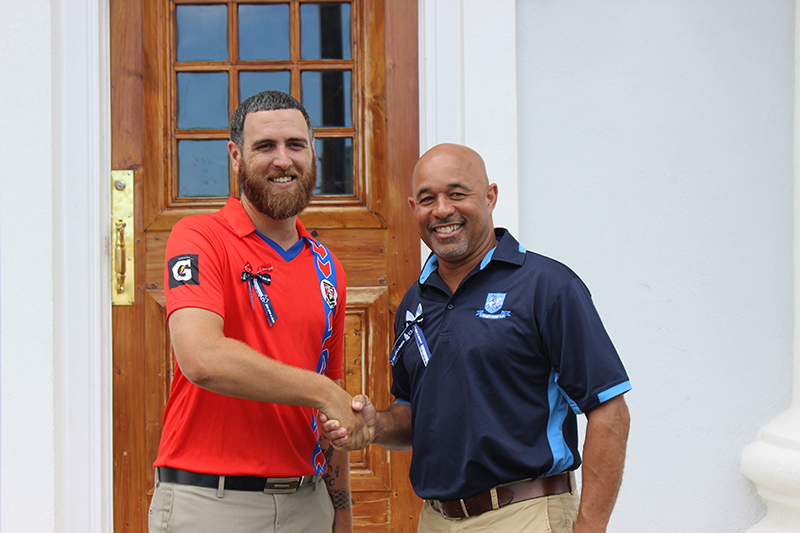 Michael DeCouto, Chief Digital and Marketing Officer at Clarien Bank stated, "This marks the 18th year that Clarien Bank has been part of Family Centre's Cup Match Tag Day. We are delighted to continue our long-standing support of the event and commitment to Family Centre and the vitally important services and resources it provides for families and children at risk in our community.
"We encourage everyone to join us in making a contribution to this important cause and helping Family Centre create a healthier Bermuda for our children. Members of the public are invited to come to Clarien Bank's Reid Street and Paget branch on July 31st and get in the Cup Match spirit by purchasing traditional Cup Match ribbons and enjoy music, a selfie photo booth, free Ashley's Lemonade, candy and Dutch Pops Popsicles. Clarien employees will also be raising funds internally to be donated directly to the Family Centre."
"This year, Family Centre has a special online "TAG! YOU'RE IT!" donation challenge. We invite you to take the challenge by going to our website www.tfc.bm. Make a donation, then add a Frame to your Facebook Profile Picture representing your favourite Cup Match Team! Next, tag your friends online to do the same. Your participation will not only show your support for your Cup Match Team, but will make a significant difference to families in need. Visit www.tfc.bm or FamilyCentreBDA on Facebook for more details on our TAG! YOU'RE IT! Challenge.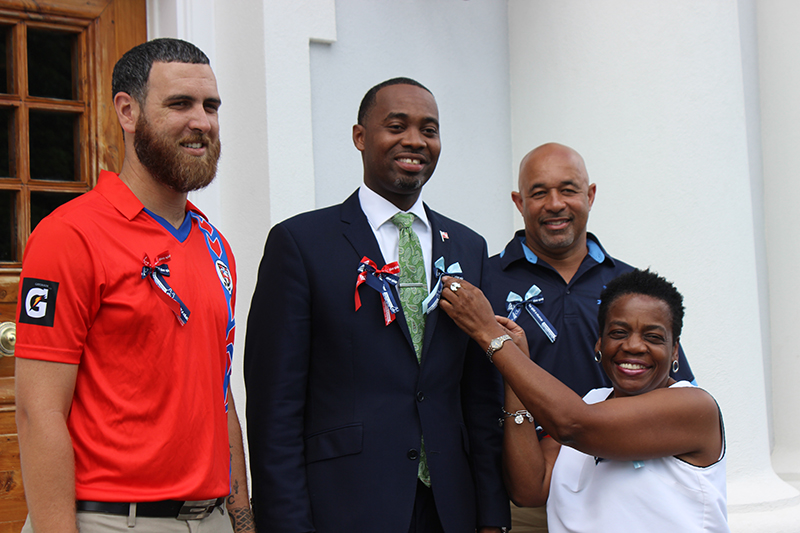 "Cup Match ribbons are being sold in advance to companies, organizations and individuals by pre-order. You can contact Hannah Collins at hannah@tfc.bm or call 232-1116 to order your team ribbons.
"You can also support our Tag Day by hosting a Denim Day at your workplace and wear your Cup Match colours. Ribbons are also available now for purchase at locations throughout the island. There are still spots available for volunteer taggers to sign up and have a fun time for a worthy cause."
"We are so grateful for the generosity of our community that rallies around Family Centre in support of our Cup Match Ribbon drive. All funds raised go towards critical programmes and therapeutic services to support children and families that require them. We could not do this without your support", stated Ms. Dismont.
"The community can expect Family Centre cheerful taggers out on July 31, volunteering their time and encouraging everyone to get in the Cup Match Spirit.
"Family Centre wishes everyone a fantastic Cup Match Holiday!"

Read More About