[Written by Don Burgess]
[Updated] Gorham's employees downed tools this morning.
A shop steward told Bernews that vision and dental benefits were taken away from the staff, which caused the walkout. Staff say they were not consulted about the cutbacks on benefits. They were told on June 26 that they would lose all their vision and dental coverage on July 1.
Staff walked out around 11:30am.
Gorham's management declined to discuss the situation involving this morning's walkout by staff.
A manager said the store is still open for business. Non-unionized employees are still on the job operating the registers. However, the unionized staff is picketing at both gates discouraging potential customers from entering the property.
A person walking the picket line said approximately 40 members of staff were unionized.
Around 1:20, Police Chief Inspector Robert Caldwell met with Gorham's general manager about the unionized staff blocking the gates.
The chief inspector then had a discussion with union rep Arnold Smith, research officer at the Bermuda Industrial Union, told the workers they were not allowed to block the gate. Mr Smith asserted their rights to picket. He then informed the staff of walking a picket line back and forth rather than standing in just one place.
Mr Smith then had a discussion with the general manager as the workers continue to walk the line.
Update 9.50pm: BIU Assistant General Secretary, Bro. Graham Nesbitt confirmed that after an approximate four hour absence, staff returned to their duties this afternoon following a meeting which was held between representatives of the management and the union. Another meeting is planned for next week to discuss the benefits issue.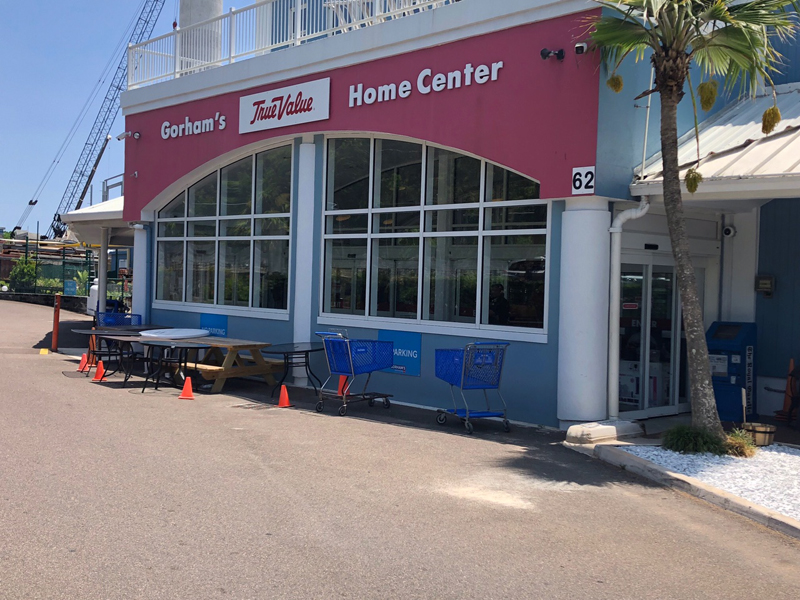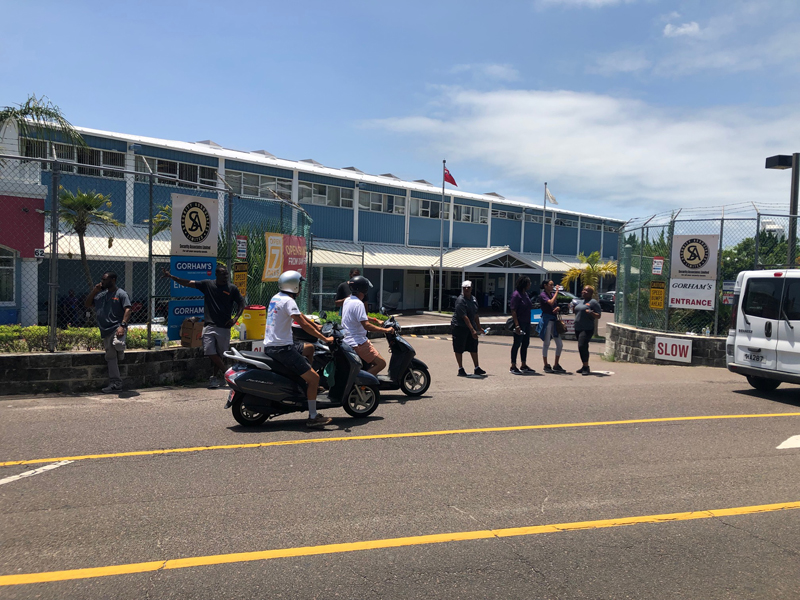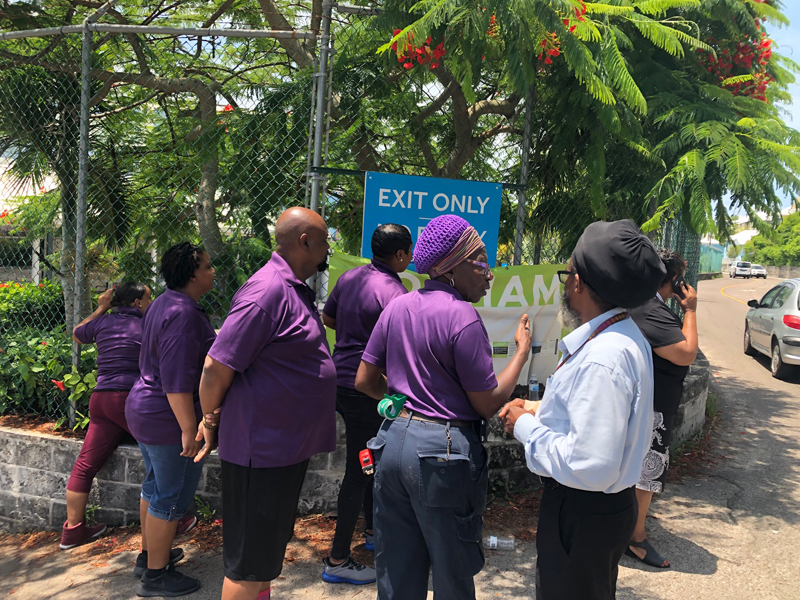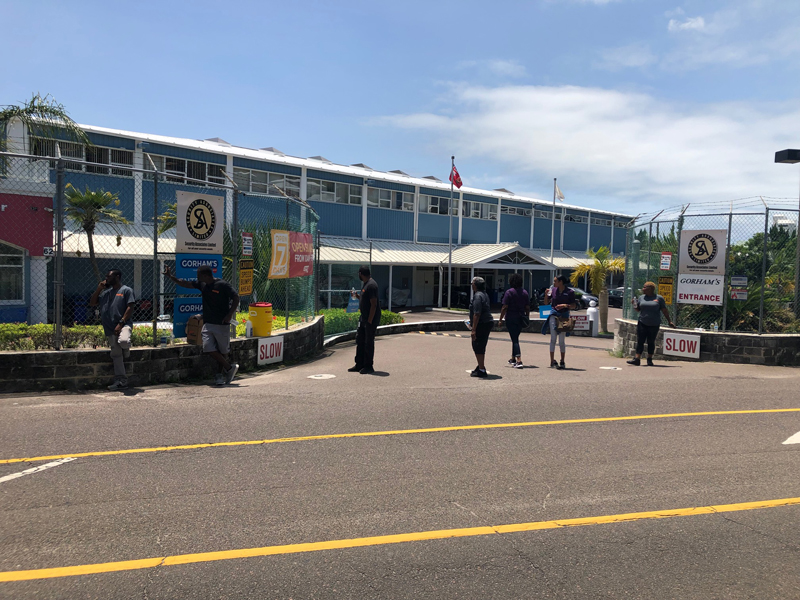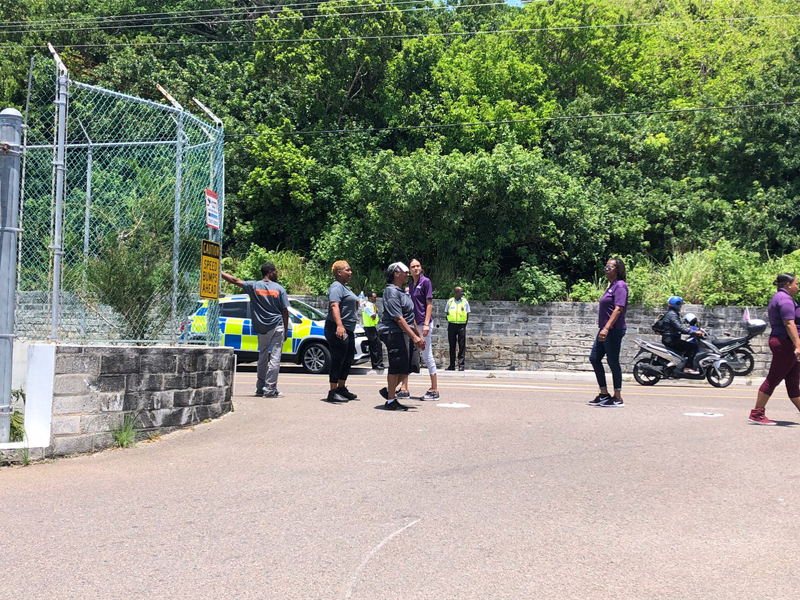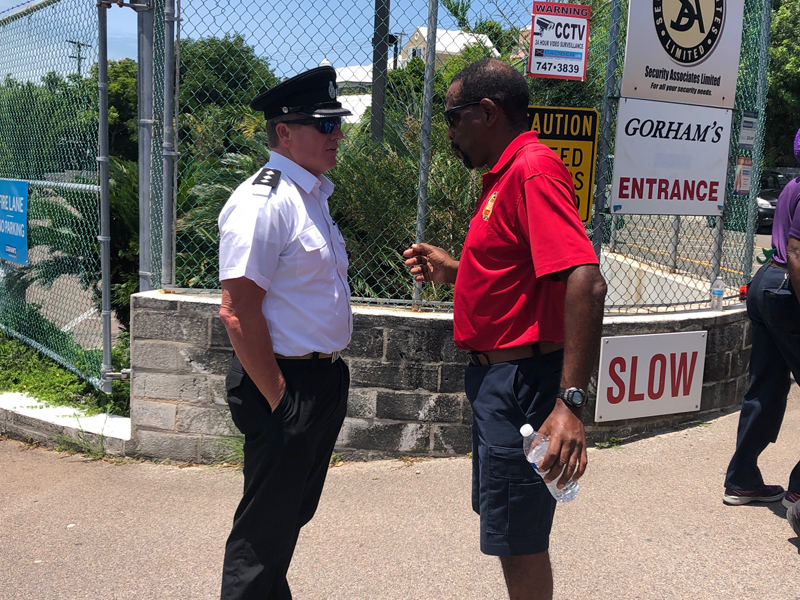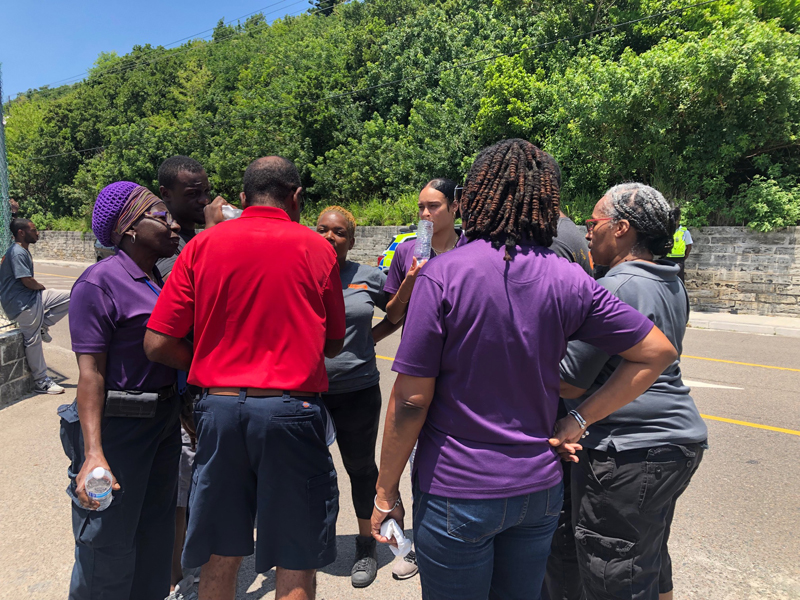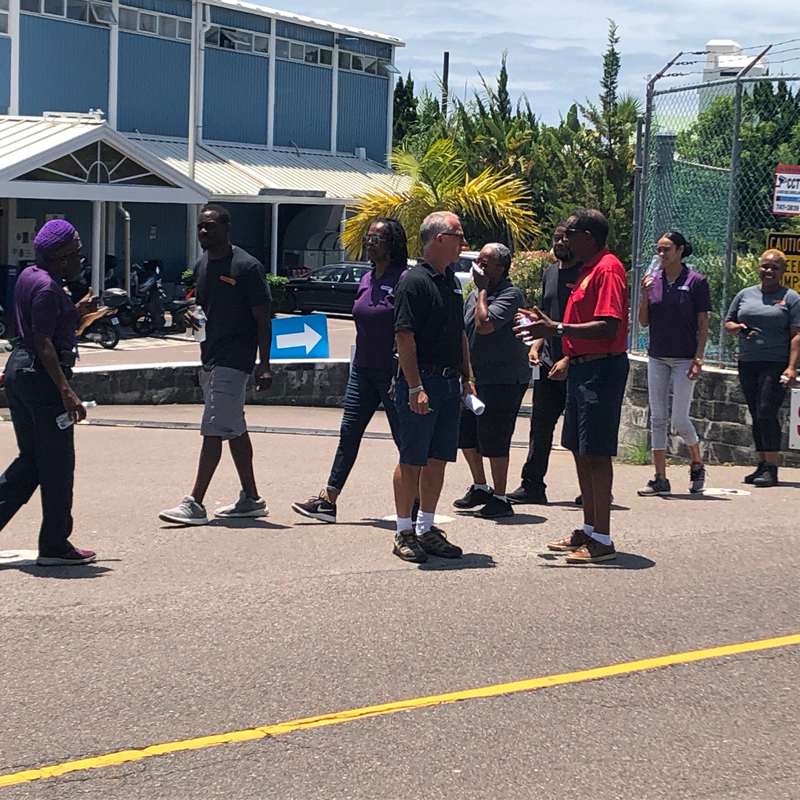 Read More About