The International Compliance Association [ICA] will host a 'Hot Topic' event on Wednesday, July 24 from 12.30pm to 1.30pm at the Rosebank Centre.
The event poster says, "Join us on 24 July 2019 12:30pm – 13:30pm at the Rosebank Centre [2nd Floor] for this free members only event which is designed to keep you up to date on relevant and topical issues.
"The event will be presented by Geoffrey Faiella, Head of Regulatory Compliance at Clarien Bank. Hot Topic events are a great way to strengthen your relationships with other members and like-minded professionals who are a fantastic source of shared ideas, advice and support.
"For further information on this event, please contact us at events@int-comp.org or call on +44 [0] 121 362 7747″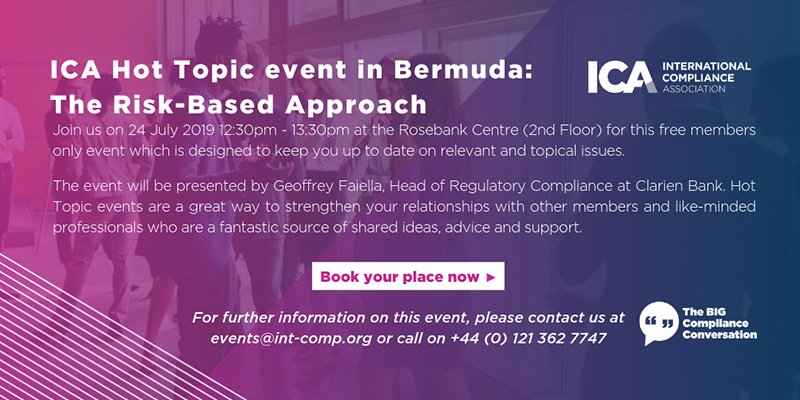 Read More About